News
Climate change protest at famous Long Island club nearly comes to blows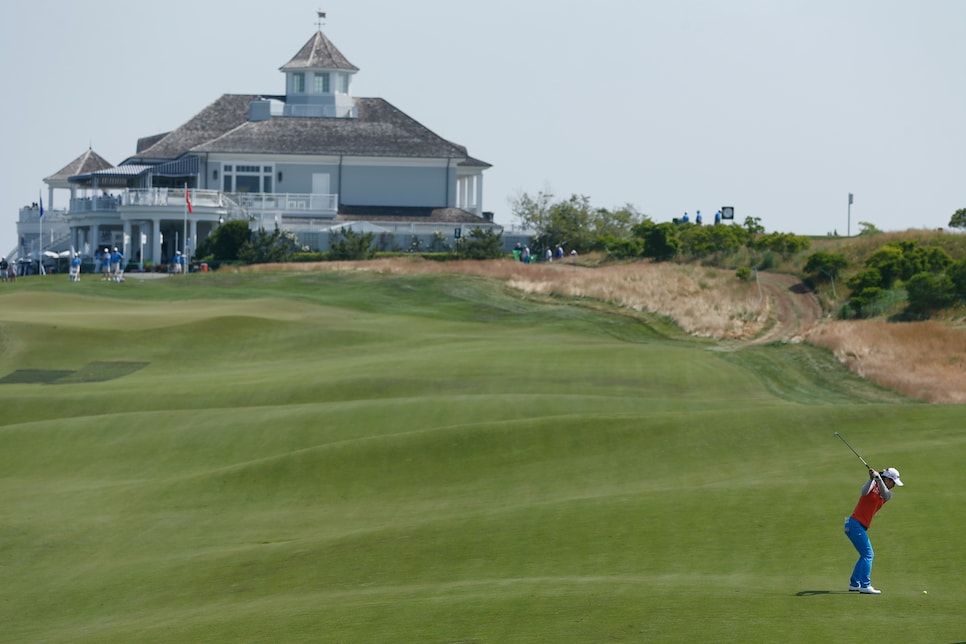 On the same week the Open Championship was put on high security alert regarding a protest group, a different protest broke out over 3,000 miles away at a famous Long Island golf club.
Fortunately for Sebonack Golf Club in Southampton, N.Y., there was not a major championship being contested, but a very vocal minority still made their voices heard by barging on to the grounds earlier this week. Their cause was climate change, a number of the activists holding up signs that read "YOUR GREED = CLIMATE CHAOS."
"Tax the rich, tax the motherf-----g rich," yelled the group, which calls themselves Planet Over Profit. Later, in the clip you'll see below, one protestor can be seen screaming at members playing on the Jack Nicklaus and Tom Doak co-design. "THAT WAS TERRIBLE!" the man yelped. "THAT WAS THE WORST SWING I'VE EVER SEEN! YOU PAID A MILLION DOLLARS TO HIT LIKE THAT!?" The rumored initiation fee at Sebonack is $1 million, though Wikipedia still says $500,000.
One activist also carried around a pitchfork, while another was dressed in an Orca suit. About 25 seconds into the video, you'll also see a Sebonack employee attempting to get one of the protestors off the stairs of the clubhouse. "You're not allowed to be here," he says while the activists scream over him.
For those wondering how the group was able to so easily storm into the exclusive club, Sebonack, like its two neighboring clubs—Shinnecock Hills and National Golf Links—is accessible right off one of the nearby roads surrounding the clubs.
In a later tweet, the group said "Our prior post said a half a million membership fee, this was true in 2006 but has since gone up to almost a million dollars.
"There's no world in which that makes any sense."