News & Tours
Brandel Chamblee contends making the Players Championship an official major would further 'sting' LIV defectors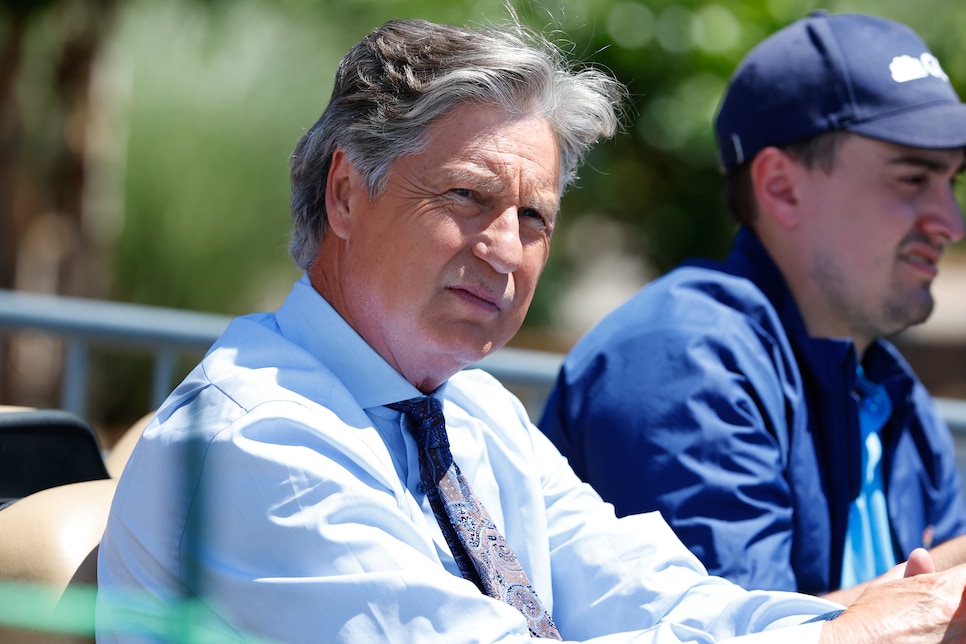 The chatter about a fifth major in men's professional golf ebbs and flows, mostly just as a talking point each year around the PGA Tour's Players Championship. It's an event that boasts among the strongest fields and highest purses while contested on the TPC Sawgrass Stadium Course with a ton of history made there. The tournament, of course, is the major for the tour, considering it does not run any of the current Big Four.
Enter Brandel Chamblee, who is not one to shy from offering opinions, and in a discussion on the set of Golf Channel "Live From" show at the Open Championship at Royal Liverpool, the commentator made an impassioned plea for the Players to become an official fifth major. His reasoning: Such a move would further "sting" those golfers who have chosen to play in LIV Golf over the PGA Tour.
"LIV has managed to poach some compelling players away from the PGA Tour, and it's made the majors more compelling," Chamblee said. "But I think there should be more sting in defecting away from the PGA Tour. I can't think of a better way to do that than make the Players Championship a major. It should have been a major eons ago, and it my view it is. But it should have that designation. The PGA Tour has the power to do that. The players have the power to do that."
That's where Chamblee's idea might go a bit sideways. He argued that at one time there were "six majors," probably thinking of events such as the Western Open and North & South Open. But those had their stature because they were considered significant events by some players, rather than labeled "majors." In fact, it's been said that professionals in earlier eras didn't think in terms of "majors," and writer Dan Jenkins once noted, "I think it was [writer] Herbert Warren Wind who starting using the term. He said golfers had to be judged by the major tournaments they won, but it's not like there was any set number of major tournaments."
The current majors rota of the Masters, U.S. Open, British Open and PGA Championship has been established since 1934, when the Masters was inaugurated, and since then, there hasn't seemed to be much appetite from fans or the golf establishment to add to that. Chamblee calls that thinking "antiquated."
"I don't know why we act like it's an immutable number, " he said. "The Players gains its prestige not by what it's called, but by the quality of its field, the quality of the golf course, the compelling action, and the great history there. It's done its time."
Since LIV Golf played its first event in June 2022, right before the U.S. Open, one golfer from the Saudi-backed circuit has won a major—Brooks Koepka in this year's PGA Championship at Oak Hill. Cameron Smith captured last year's Open Championship and then left for LIV.