Gambling
CJ Cup DFS picks 2022: These signs point to Jon Rahm being back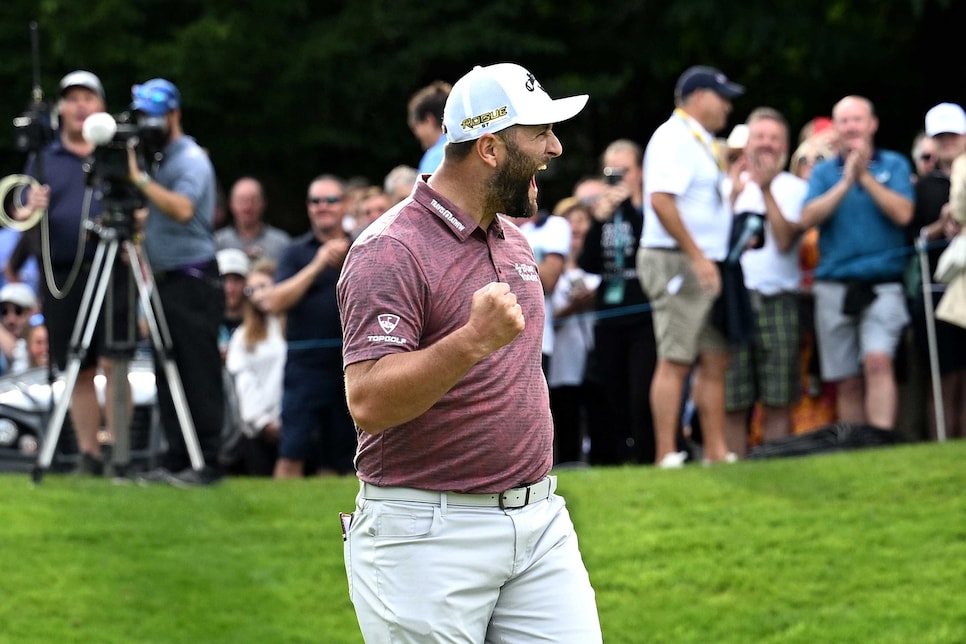 The CJ Cup has bounced around and will visit its fifth course in the last five years—now heading to Congaree Golf Club in South Carolina, which hosted the Palmetto Championship last year, won by Garrick Higgo. This course is one of the more unique venues in all of golf, built only five years ago by Tom and Logan Fazio.
Congaree is designed to mimic Australian Sandbelt golf courses. The entire base level is sand, allowing for some of the most firm and fast conditions on a U.S. championship course. There's essentially zero rough on the course and shots that miss the fairway will find sandy areas, marshes and other obstacles.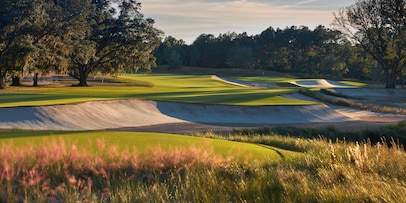 Tom Fazio has designed many compelling golf courses on sites that weren't great. But at Congaree, 30 minutes inland from Beaufort, S.C., Fazio at least had great material: sand, in the form of two deep sections of it separated by a lowcountry wetland area. The sand made it easy to scoop and shape long ridgelines, creating significant movement across an otherwise level property—and dozens of stately live oaks, carefully transplanted for effect—further outline the design. Finely edged Melbourne-style bunkers sweep up to the edges of fairways and against greens, catching shots that drift too far and leading to challenging hi-lo recovery situations. Congaree hosts the 2022 CJ Cup after making its debut as a tour venue for the previous year's Palmetto Championship, which replaced that year's Canadian Open.
View Course
We know there are a few paths to victory here, but precision off the tee and into these large but undulating greens should reward a well-rounded skill set.
Here are the players who have my interest—and those who certainly don't—this week at the 2022 CJ Cup.
Golfers I'm Definitely Playing
Jon Rahm ($10,400 DraftKings | $11,800 FanDuel)
Rahm is the best driver of the golf ball in the world. He's the seventh-longest hitter in this field, and he's the only one of that group who hits more fairways than the tour average. He's now armed with a stellar short game, as he's gained strokes around the green in six of his past eight starts, plus a putter that has been scorching hot since the Tour Championship. Fresh off his victory in Spain, Rahm should be flying high into the CJ Cup.
Matt Fitzpatrick ($9,800 DraftKings | $11,200 FanDuel)
From what we know about Congaree Golf Club, it can be quite challenging and it rewards creativity. Few golfers are more creative than Fitzpatrick, and his well-rounded game should be well-suited for this course. Fitzpatrick lost strokes off the tee in Spain last week, ending a 13-tournament streak, per the RickRunGood.com golf database. He's a positive approach player in nine of his past 12 and has gained with the putter in seven of his past nine.
Tyrrell Hatton ($8,500 DraftKings | $10,000 FanDuel)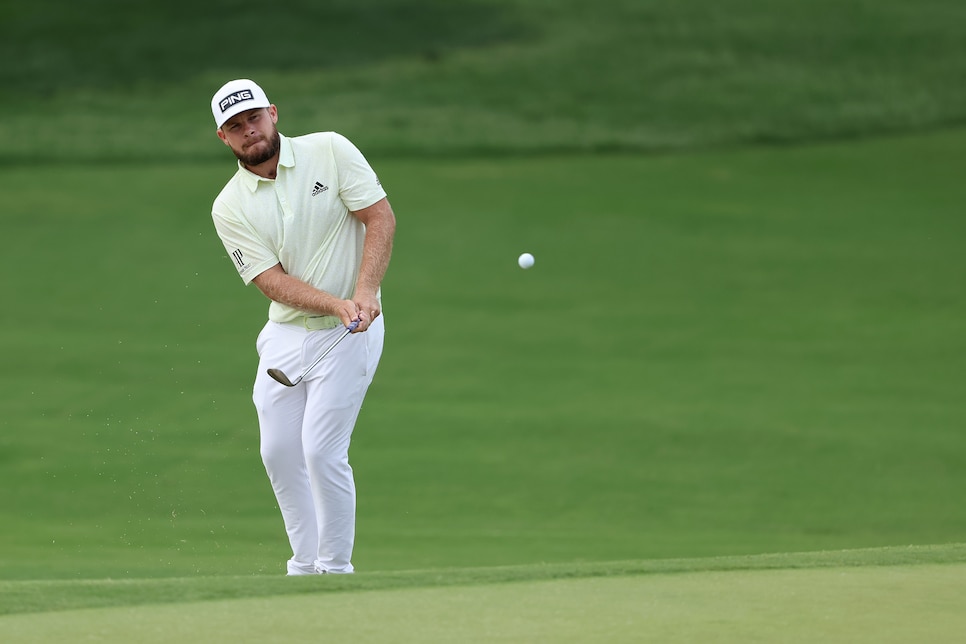 Hatton's value in fantasy formats comes from his volatility. He finished T-45 last week in Japan but was the 32nd-highest scoring fantasy player. Yes, he can make some big numbers, but he's also capable of piling up birdies. Hatton should have plenty of great vibes around Congaree, where he finished T-2 at the Palmetto Championship in 2021.
Cam Davis ($7,500 DraftKings | $9,200 FanDuel)
Few golfers should be as familiar with the Australian Sandbelt vibe as an actual Aussie like Cam Davis. Outside of his missed cut at the Fortinet, he's been stellar for the past six months. In his previous eight events, he's earned five top-20 finishes, which doesn't include his great play at the Presidents Cup.
JJ Spaun ($6,700 DraftKings | $7,600 FanDuel)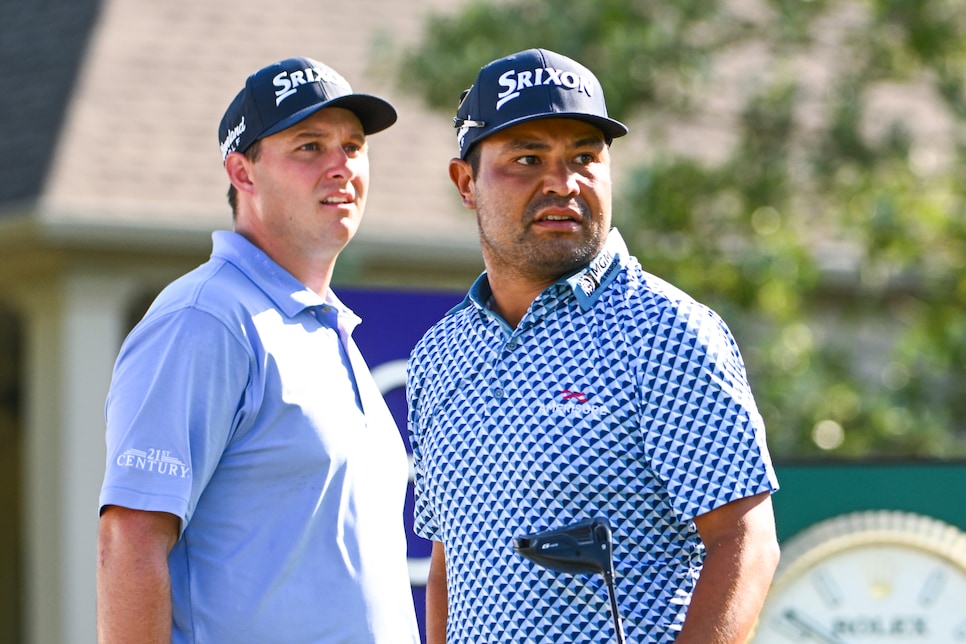 We are seeing positive progress in Spaun's metrics over the past seven starts. He's driving it well again, returning to being one of the most accurate players off the tee. That should keep him out of most trouble at Congaree. The rest of his game has been above average and he's shown the ability to outperform his salary—T-15 at the Shriners and T-8 at the Rocket Mortgage during that stretch.
Jordan Spieth ($8,800 DraftKings | $11,300 FanDuel)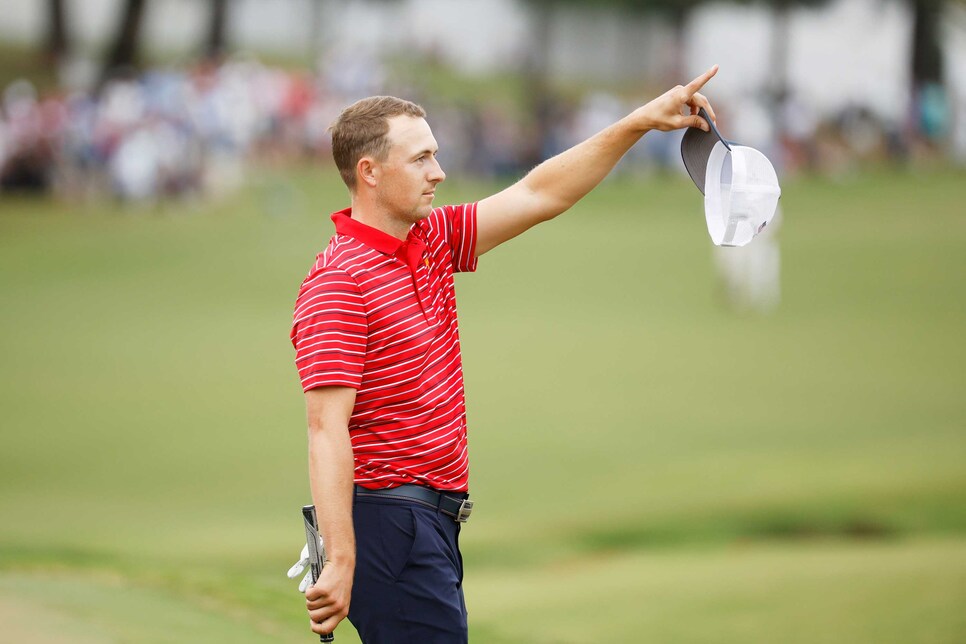 Spieth isn't always easy to watch, but the results are undeniable. His win at the RBC Heritage, just 45 minutes up the road, was 12 starts ago. During that stretch he's earned five top-10 finishes and posted a perfect 5-0 record at the Presidents Cup. Spieth will be able to lean on his creativity at Congaree, a course designed to replicate the courses often found in Australia. It's probably worth noting that Spieth has won the Australian Open twice in his career.
Alex Smalley ($6,600 DraftKings | $7,700 FanDuel)
Smalley fired three rounds in the 60s last week and posted his best finish of the young season. Smalley was flashing brilliance down the stretch of last season, where he finished with five top-25 finishes in his last 11 starts and earned his way into the FedEx Cup Playoffs. He's not a safe option, as evidenced by his five missed cuts during that same stretch, but he has plenty of talent to compete in this field.
Scott Stallings ($7,200 DraftKings | $9,400 FanDuel)
Stallings got off to a slow start last week in Japan, but he played much better over the final three rounds. When Stallings is at his best, he's a well-rounded golfer who gains strokes in each of the four major categories. The unique nature of Congaree Golf Club is going to benefit those who have multiple ways of separating themselves.
Christiaan Bezuidenhout ($7,200 DraftKings | $8,600 FanDuel)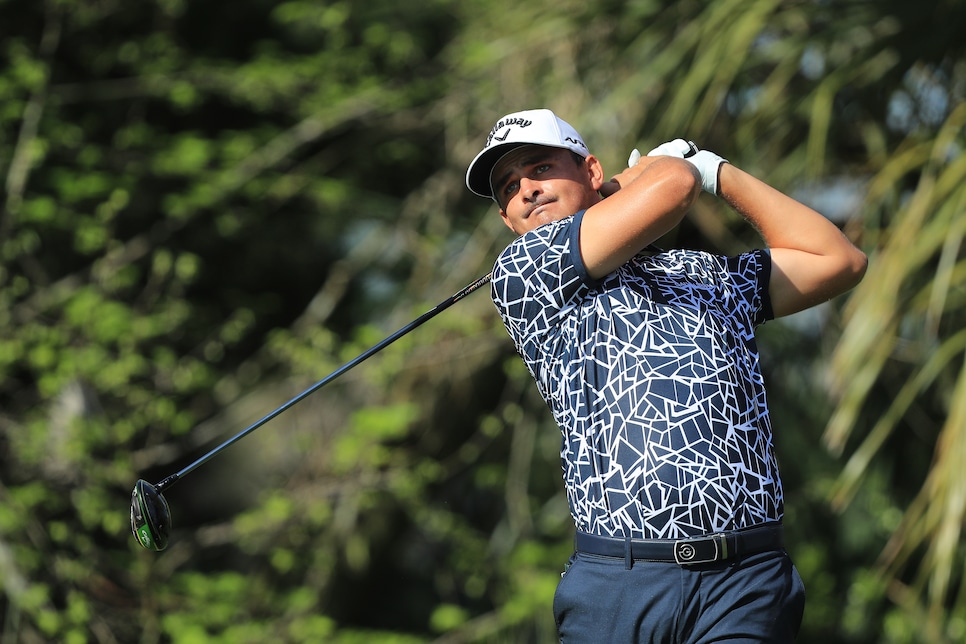 Bezuidenhout made his Presidents Cup debut (1-0-1) last month and is playing well to start the new season. He earned a T-39 in Jackson, T-20 in Las Vegas and a T-29 last week in Japan. He's always been reliant on his putter, but we are starting to see tangible improvements in the ball-striking categories.
Yoseop Seo ($6,200 DraftKings | $7,100 FanDuel)
If you need a cheap flier, consider Seo. He plays exclusively across the Korean and Asian Tours, finding plenty of success this year. He's compiled nine top-25 finishes, including five top 10s, in his last 10 events—and two of those were wins in back-to-back weeks. He's playing well and can pay off his price without a top-end finish.
Scottie Scheffler ($10,400 DraftKings | $11,500 FanDuel)
At the top of the board we need to start splitting hairs, and Scheffler is the odd man out. He had a dreadful Presidents Cup, going 0-3-1 for the American team. Prior to that, he's really struggled on the greens. He's lost strokes putting in eight of his past 10 starts, including five straight, per the RickRunGood.com golf database.
Sam Burns ($9,300 DraftKings | $10,900 FanDuel)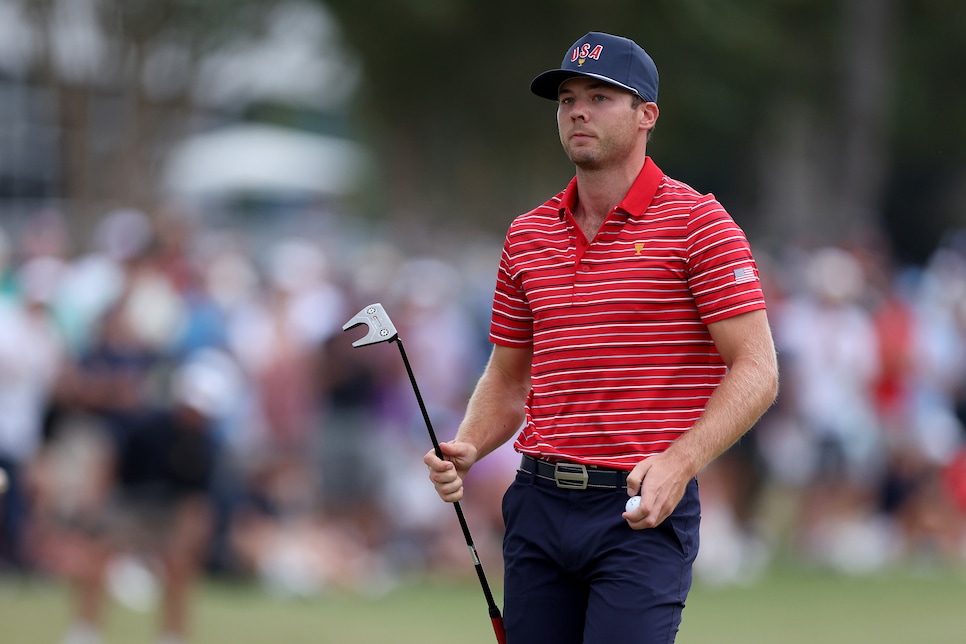 Burns has winning upside, so this fade is quite scary. However, his stat profile is not nearly as exciting as it once was. He's struggled with the driver, losing strokes off the tee in five of his past eight. More worrisome, his misses off the tee have gotten bigger, which is going to introduce a lot of trouble at Congaree Golf Club. I'll take a pass on Burns and play him on a different course.
Sahith Theegala ($8,100 DraftKings | $9,500 FanDuel)
The result for Theegala will be determined by his driver. If he can keep it in-play off the tee, he'll have a chance, but I'm not sure there's a ton of evidence that he'll do that. He's the least accurate driver of anyone in the $8,000 range on DraftKings. Missing the fairway at Congaree will create more volatility for one of the most volatile players on the board.
Byeong Hun An ($6,500 DraftKings | $8,100 FanDuel)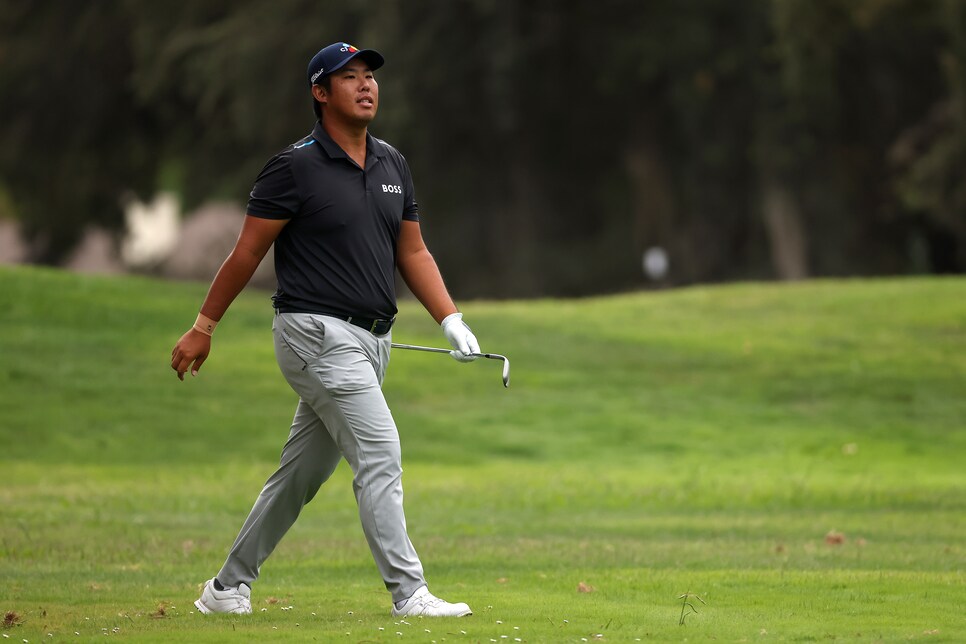 An has been fine this season, but I worry that Congaree Golf Club could be one of the worst setups on tour for him. Statistically, An is the least accurate driver in this field, hitting 10 percent less fairways than his peers per round. He is also 158th on tour in "Distance From Edge of Fairway", a stat that illustrates how "big" of a miss each golfer has off the tee. When An misses, he misses big, which is going to cause trouble here.
Harris English ($6,500 DraftKings | $8,000 FanDuel)
English has a few decent finishes this season—T-9 in Napa and T28 in Las Vegas. Statistically though, he's a shell of his former self. He's lost strokes off the tee in 11 of his past 12 starts and has lost on approach in 10 of 12. When he finished T-14 at last year's Palmetto Championship, he was in the best form of his career, which feels miles away at this point.