LPGA Tour
Christina Kim is making the most of her sponsor's invite at the Pelican Women's Championship, and might just save her tour card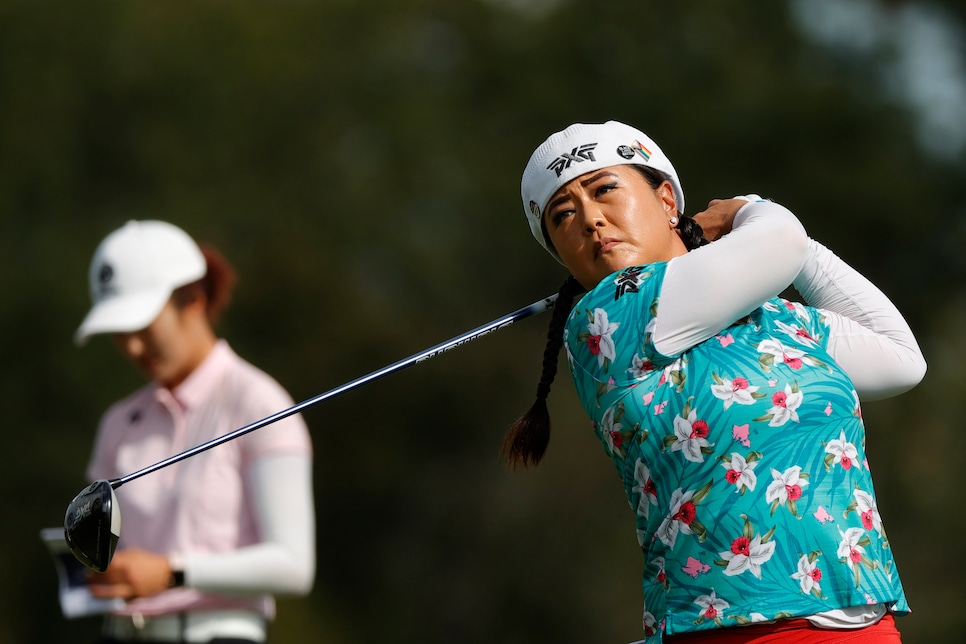 Christina Kim took the long way getting into the field at the Pelican Women's Championship—and it just might save her LPGA Tour card. Kim was the first alternate for the event, so she went to the Monday qualifier, hoping to get in that way. "Missed that by one and then just drove myself to the golf course. Said, 'I'm here. I'm just going to be practicing,' " Kim said. "Then I got the phone call [that she would receive a sponsor's exemption] while I was on the range. Jumped up in the air. Literally rolling around doing somersaults on the ground because I was just so overjoyed. And here we are."
"Here" in this context means near the top of the leader board after two rounds at Pelican Golf Club in Bellaire, Fla.
Kim was nine under after 36 holes, two shots off the lead of Lexi Thompson and Jennifer Kupcho.
Kim, on tour since 2003, has missed the cut in the last five tournaments she's played. The 163rd-ranked player in the world needs this event to go well because she's 98th on the CME points list. The top 100 players keep their card. The pressure is high, and it's coming from multiple places.
"Tim Aaronson and Dan Doyle and the entire Doyle family, obviously they own this property and they own DEX Imaging," Kim said. "They were kind enough to provide me with one of the sponsor invites, and I just said, you know, I can't look like a scrub. I can't make them look bad by playing poorly. So I just gave it my all on every single shot. It's been a huge relief. ... The last three weeks have been quite stressful."
At 37, she's a bit older than many of her playing partners—something she isn't worried about. During the pandemic, she took the time to work out more and says she's hit some of her highest swing speeds this season. This week at the Pelican, she's yet to miss a fairway.
During off weeks, you might have heard Kim commentating on PGA Tour Live. But Kim doesn't want anyone thinking that's a sign of her transitioning out of playing on tour. Winning tournaments is still her priority.
"There are literally players on here that can be my children if I had chosen to have them," Kim said. "That doesn't mean anything, though. This is my passion. This is my love. My entire life is golf. So, I'll stop when it's -time. I'm damn nowhere near close to that yet."