The Loop
Chrissy Teigen and John Legend's 1-year-old daughter threw not-the-worst first pitch ever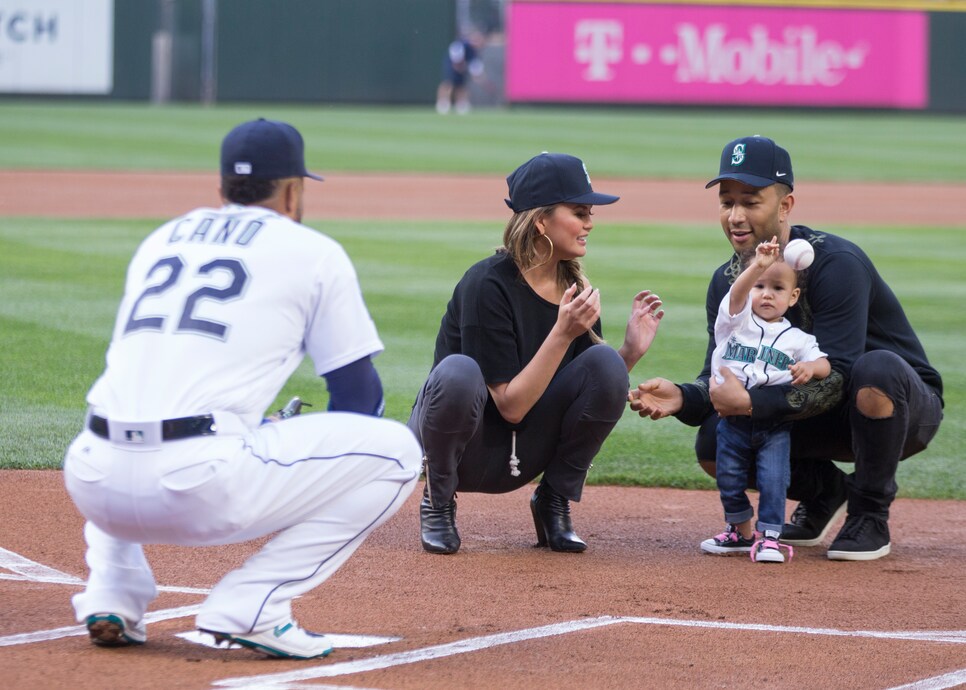 There have been a lot of truly mortifying, not-Top-10-worthy, you-don't-come-back-from-that first pitches in baseball history. Like this...
Which makes Luna Legend—the daughter of Chrissy Teigen and John Legend—and her opening toss at last night's Mariners game all the more impressive. Sure, she got a little help from mom, dad, and Robinson Cano, but she's one and it was adorable so shut up:
And as if that wasn't already cute OD, just check out the custom jerseys Seattle gave Chrissy Teigen and little Luna for the occasion:
Someone get us a mop, we think our cold, dead hearts are melting.