Point God
Chris Paul just did something that hasn't been done since Chris Paul and, well, Chris Paul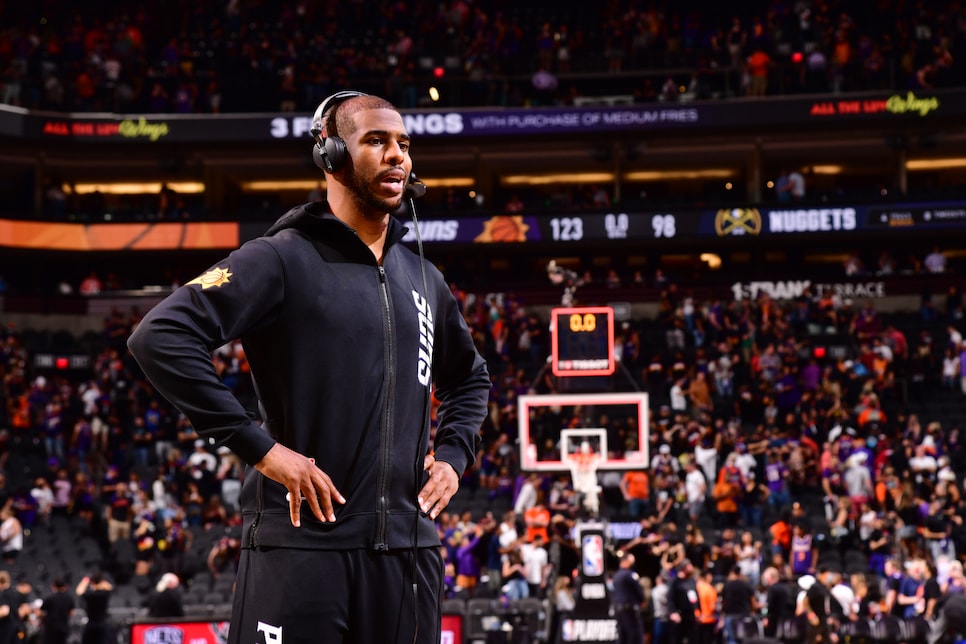 Chris Paul and the Phoenix Suns won a fifth consecutive playoff game in impressive fashion on Wednesday night. More impressive was the stat line the future Hall-of-Fame point guard god put up.
Paul's had 17 points, 15 assists and, most importantly, zero turnovers as the Suns put on an offensive clinic in their Western Conference semifinal Game 2 blowout of the Nuggets. Paul became the first player to have that many assists without a turnover since Paul did it as a member of the Clippers in 2014.
Before that, you have to go back to 2008 and. . . you guessed it, Christopher Emmanuel Paul when he played for the New Orleans Hornets. So, yeah, this wasn't a fluke.
In fact, CP3's three such efforts match the rest of the NBA combined since the three-point era (1980):
What a legend. Oh yeah, the last of those assists came in spectacular fashion:
By the way, Paul may still technically have to win 10 more games to win an NBA title, but I'm declaring him an unofficial champion for simply getting to this point. And yes, I should probably disclose at this point that I'm the unofficial President of the CP3 fan club.
But seriously, the Suns, who hadn't even reached the playoffs for 11 years before my guy got there this off-season, were 400-to-1 longshots entering this season to win it all. They were barely favorites to even make the playoffs. And now they've knocked off the defending champs and are up 2-0 on a team that made the conference finals last year and boasts the regular season MVP (CP3 got robbed).
So congrats to Paul and the Suns for doing something no one thought they would do and delivering this unofficial title to Phoenix. Now excuse me while I go have some T-shirts made.