The Playa Haters' Ball
Luka Doncic destroys Suns, rest of NBA destroys Chris Paul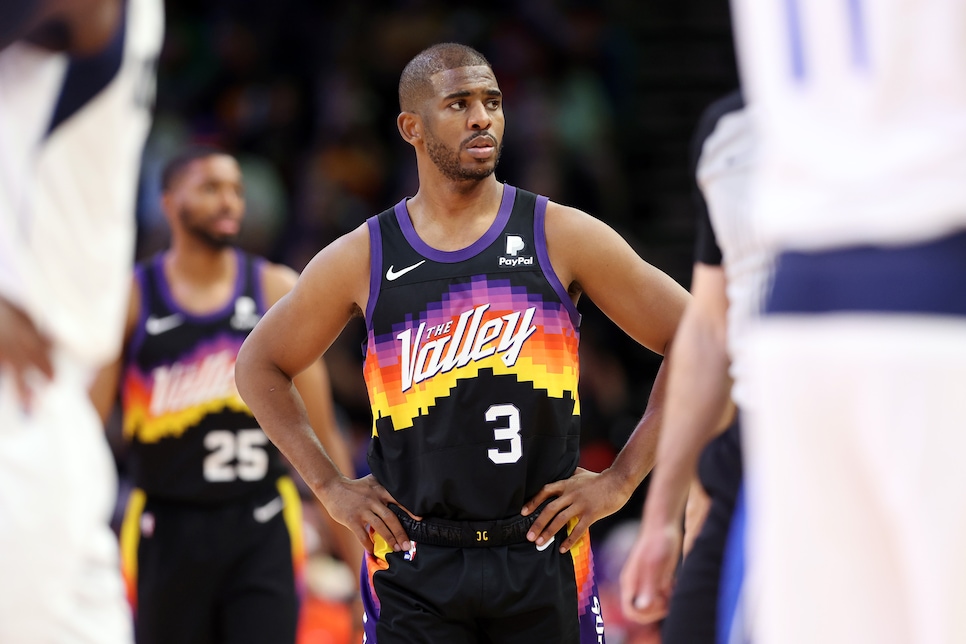 After the Phoenix Suns blew out the Dallas Mavericks in Game 5—ultimately the squad's last win of the series—Luka Doncic took the opposition's front-running and trash talk personally.
The Mavs superstar backed up his disgust with 68 points over a two-game span sending Phoenix packing, featuring a drubbing of epic proportions on Sunday night. Game 7s are always entertaining just by their very nature, and although this one was over early (Dallas led by 46 points at one point), the chaotic slandering was just beginning. It seems like everyone and their mother came out of the woodwork to throw Phoenix, especially Chris Paul, under the bus.
You can't be the No. 1 seed in the playoffs, lose in such an embarrassing manner and expect to walk away unscathed. The game is the game …
Let's start with hater extraordinaire Patrick Beverly who went on First Take this morning and gave a performance worthy of the Oscars acting montage.
The pugnacious defender and irritating human essentially called CP3 a Ben-Simmons-esque traffic cone on national television, said that he should've been benched and went on to call the entire squad a set of frauds. This is a Hall of Fame performance from Bev.
It also makes next year's Phoenix-Minnesota matchup a must-watch. Anything can happen, from some petty fouls to a full-on decapitation at center court.
We also need to stop by Anthony Edwards' Instagram. Another Timberwolf had his fun at Phoenix's expense and although he eventually deleted the post, nothing is ever gone on this-here Internet.
A disgrace! He called them a disgrace. And to be honest, he's not wrong. This isn't the only historical playoff failure from CP3 too; the "Point God" was on the New Orleans team that lost a Game 4 121-63 back in 2009.
While we're here, let's check out some of the other iconic tweets that reveled in the Suns' downfall.
To get over this one, the Suns are going to have to win 82 regular-season games out of a possible 82 and then win the title in the most dominant of ways. If you're going to have one of the worst (and most humiliating) playoff losses of all time, this is going to happen.
Don't hate the player, hate the game.