Monday Man
Monday qualifying sensation needs to find the magic once more to keep his PGA Tour dream alive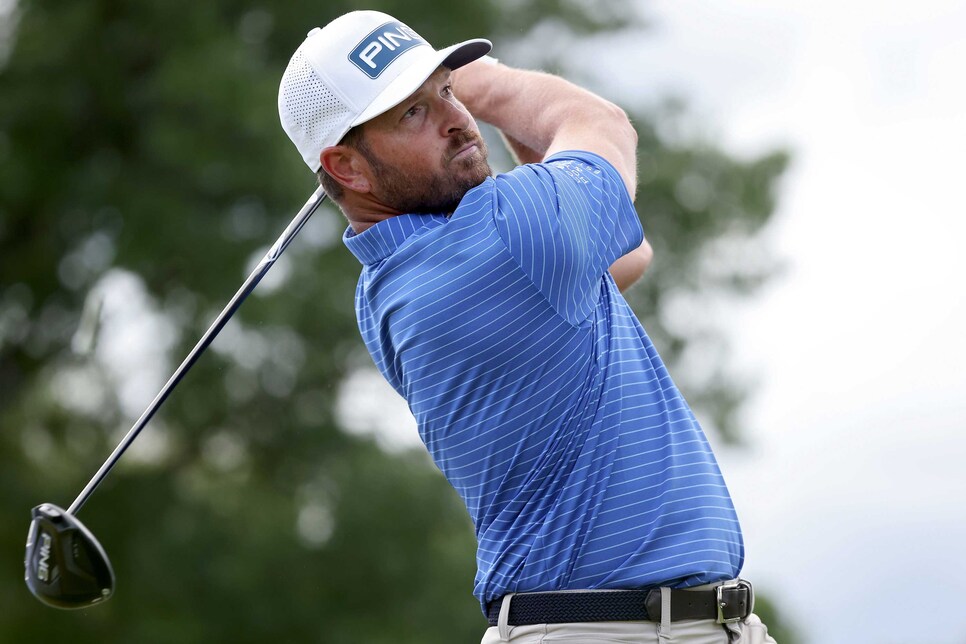 DETROIT — Chris Naegel had a comfortable five hours to make his flight to Charlotte, which actually was kind of a bummer. He finished too early Sunday at Detroit Golf Club, a sign of occupying the lower end of the leaderboard.
Naegel had just finished off a two-under 70 and completed the Rocket Mortgage Classic at five-under 283, which was good for T-68. That he made the cut was an achievement, as he fought off the fatigue setting in.
That he made the field was even more of one.
For the fourth time this month, Naegel, 39, successfully earned a spot on the PGA Tour via Monday qualifying. His journey has taken him to Silvis, Ill., Truckee, Calif., and Blaine, Minn., before this week's penultimate event of the regular season. In his most recent attempt, Naegel, carrying his own bag, shot a six-under 66 at The Orchards in Washington, Mich., to keep alive his hopes of making the Korn Ferry Tour Finals.
If he can finish among the top 200 on the FedEx Cup points list, Naegel would be eligible for the three KFT Finals events, where 25 PGA Tour cards are available. He entered the week 204th with 52 non-member points. So, guess, what? He needs to come up big on Monday one more time.
His next qualifying stop is Bermuda Run Country Club in Bermuda Run, N.C. If he can finish among the top four again, he'll play in the Wyndham Championship in Greensboro, N.C., the final regular-season event on the 2021-22 PGA Tour schedule.
"I'm not really doing too many things differently. I just try to go as low as I can," said Naegel, of father of three, who lives in Wildwood, Mo. "I've been putting great. I went back to my old putter, just an old Ping Anser. I haven't putted great in the tournaments, but it's been working well on Mondays. Yeah, it's kind of been a fun stretch."
The stretch actually started with a successful bid in U.S. Open final qualifying, which also was held on a Monday (he shot 65-69 to finish fourth in the always difficult Columbus, Ohio, qualifier). He went on to make the cut and finished T-56 at The Country Club in Brookline, Mass. He then made it into the John Deere Classic, where he tied for 16th, his best career PGA Tour finish. He didn't make the weekend at his next two starts, the Barracuda Championship and the 3M Open, but he just keeps plugging along.
Naegel last enjoyed full status on the Korn Ferry Tour in 2017, and he's had to pick off spots here and there to stay in the game. "It's what I love to do. And my wife [Lindsey], she's the type who says you should try to do what you want in life if that makes you happy," Naegel said. "She's incredibly supportive."
Not only does Naegel carry his own bag during the Monday qualifiers, but he does his own scouting of the courses … by using Google Earth. "You can pretty much figure out what you need to do just from that," he said.
The former NAIA All-American at Missouri Baptist hasn't been discouraged in his quest to reach the PGA Tour. His performances this year have given him confidence that he belongs.
"If I keep getting my foot in the door and giving myself chances, that's all I can ask for right now," Naegel said. "It's hard to be disappointed by anything that's happened the last month or two. I've played some decent golf. I'd have liked to play better in spots, though, too. I'm just going to keep at it."