Short Game
The secret to Celine Boutier's low-flying, high-spinning, par-saving chip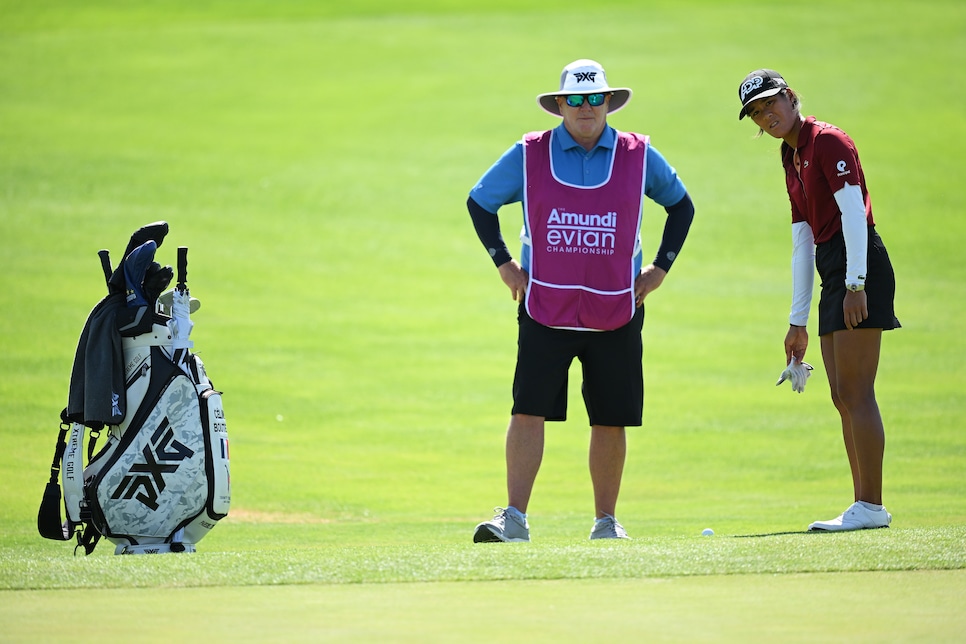 Watch the highlights from Celine Boutier's win at the Amundi Evian Championship, and you'll realize short game was key to her becoming the first Frenchwoman to win the major. She shot rounds of 66-69-67-68 to finish at 14 under, enough for a decisive six-shot victory. While it's fun to watch the long birdie putts drop, let's take a look at a particularly nifty chip she hit to set up a par at the 10th hole on Sunday.
"To hit a little nipper like this, take a mid-lofted wedge, like a 50 or 52-degree, and slightly open the face at setup. Stand tall and take a narrow stance," Larkin said.
When you set up, your ball position should be just back of center. "It's OK if the shaft of the club feels a bit more upright than normal," Larkin said. "If the heel is just a touch off the ground, that's actually a good thing." The heel being up means the toe is down, so the club will glide more and the heel won't catch on a tight lie, Larkin said. This setup also helps reduce loft, giving you that low trajectory Boutier creates in the video above.
As you swing, Larkin says to keep your wrist motion to a minimum. As you come through the ball, apply speed, and focus on keeping the clubhead low through the finish.
"The low approach to the ball, the speed and the loft combination is what gives you that nice stopping power," Larkin said.
Try this shot when you have a tight lie but need the ball to spin, and it'll help you keep bogeys off the card.