The Loop
Chicago restaurant unveils 'Elf'-inspired syrup and spaghetti dish just in time for Barfmas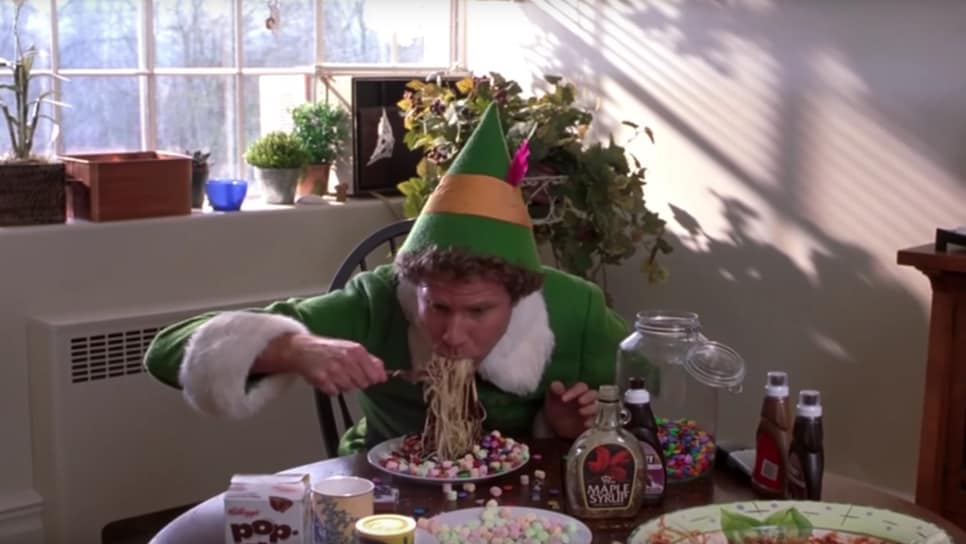 Contrary to your mother's vigilantly held convictions, there is such thing as too much holiday spirit. Putting your Christmas lights up before Halloween is one sign, as is leaving them out year round. You should never, ever dangle ornaments from your beard and also remember to check the adult egg nog intake from time to time. Most importantly, however, if you happen into Chicago restaurant Miss Ricky's anytime between now and Christmas, you should not, under any circumstances, order their new Elf-inspired dessert, no matter how much your inner Buddy might want to.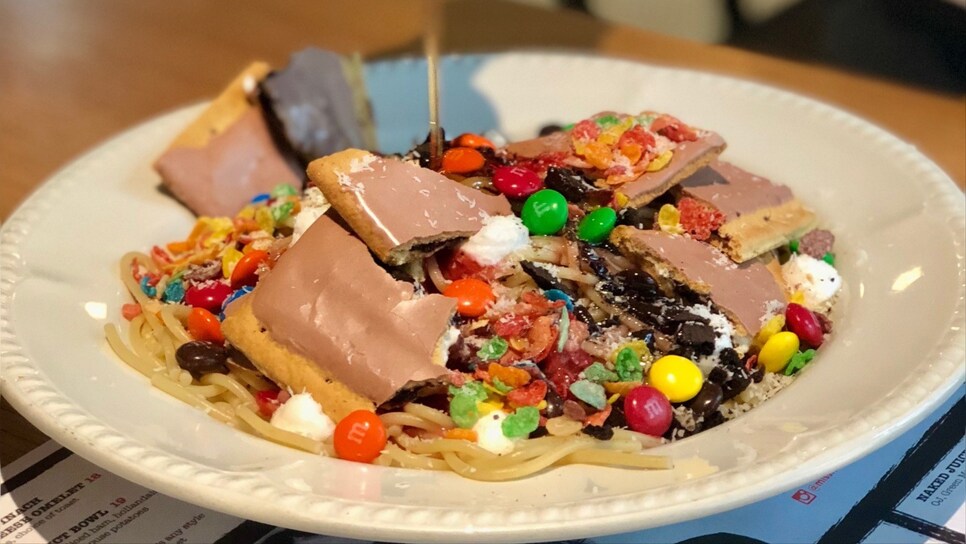 Inspired by the 15th anniversary of the now-classic holiday yarn starring Will Ferrell as a man-elf wandering the streets of New York City in search of his father's approval (welcome to the party, pal), the special holiday dessert features marshmallows, Pop Tarts, M&Ms, Oreos, Fruity Pebbles, coconut, chocolate sauce, strawberry sauce, raspberry sauce, and syrup, all laid on a bed of spaghetti. The only difference between it and the same dessert salad Buddy whips up for his new family is that you are a real person and real people can die from eating this sort of thing. Just ask Wilfred Brimley.
If you're already pulling on the yellow tights and hopping the next sleigh out of LAX, however, well, good luck and god speed. According to Miss Ricky's chef Moosah Reaume, no one has managed to finish the $15 puke fuel yet. Maybe you'll be the first. Maybe you'll die of glucose shock. It's a roll of the die, but hey, it's the holidays, live a little.