The Loop
Cheat Sheet: What you need to know for Sunday in golf
A come-from-behind Winbee?
If Inbee Park is going to win her fourth straight tournament, she's going to have to chase down a fellow countrywoman with the same surname. Despite shooting threestraight rounds in the 60s, South Korea's Inbee Park finds herself trailing Hee Young Park by seven strokes heading into Sunday's final round of the Manulife Financial. The latter shot a career-best 61 to grab a one-stroke lead over Angela Stanford and two shots ahead of second round leader Catriona Matthew. To put that in perspective, Hee Young was seven strokes behind Matthew when she started her Saturday. Coincidence? Maybe, but it certainly sets the stage for a stunning come-from-behind win for Inbee.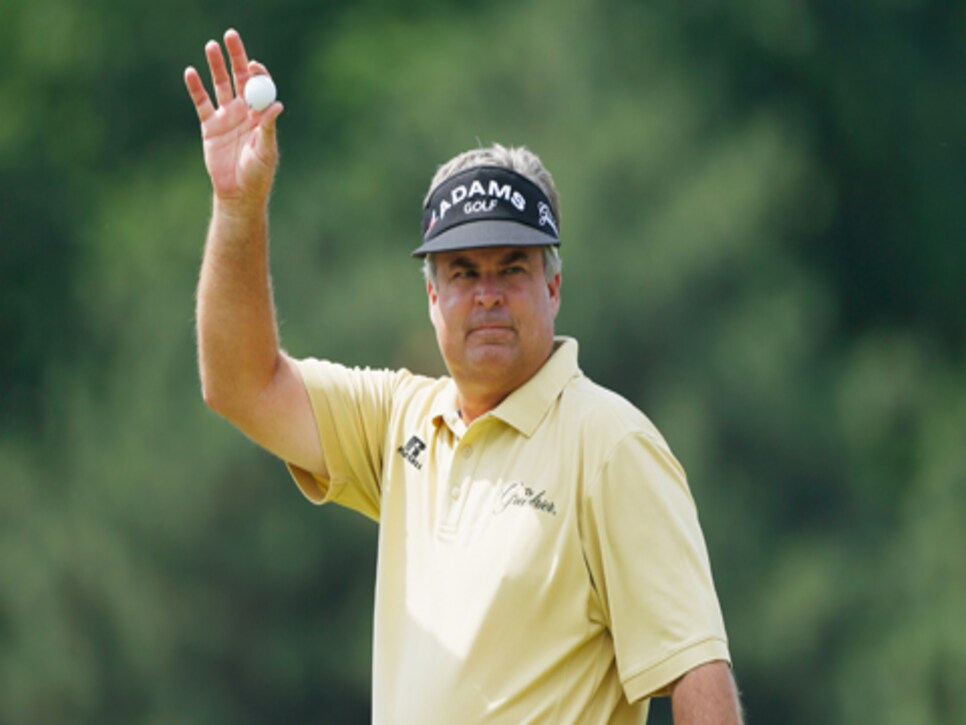 Photo: Scott Halleran/Getty Images
Kenny Perry going for second-straight major
Lost in all of the Winbee excitement is the fact that 2013 Senior Players champ Kenny Perry is in the hunt for his second-straight major at the U.S. Senior Open. Perry, who won his first ever major -- on either tour -- at the Players, found himself down by ten strokes after Friday before a Saturday 64 pulled him within two shots of leader Michael Allen who fell back to the field after a 2-over 72. With a tournament-leading average of 299 yards off the tee, Perry was able to make up ground on the field by being aggressive with his driver, putting himself in position for a lot of birdies. "It could have been a 59 today," Perry admitted to GolfWeek after his round. "I was trying to birdie every hole out there, and I had so many great opportunities. I mean, it was a phenomenal day." Just imagine how phenomenal Sunday can be?
Johnson and Stricker still in the John Deere hunt
Not to be outdone in the multiple victory department, the two men responsible for winning the past four John Deere Classics are still very much in contention heading into Sunday's final round. After winning the tournament three-straight times from 2009-2011, Steve Stricker passed the torch to Zach Johnson, who currently finds himself two strokes behind Daniel Summerhays in his quest to repeat. Stricker fell eight strokes back with a Saturday 69, but in a tournament that has seen Friday and Saturday 62s grab the lead, it wouldn't be unfathomable to see Stricker get his fourth Deere in five tries. And with two players in front of him (Summerhays and David Hearn) who have never won a PGA Tour event -- not to mention his penchant for repeat titles -- Johnson might just be the outright favorite.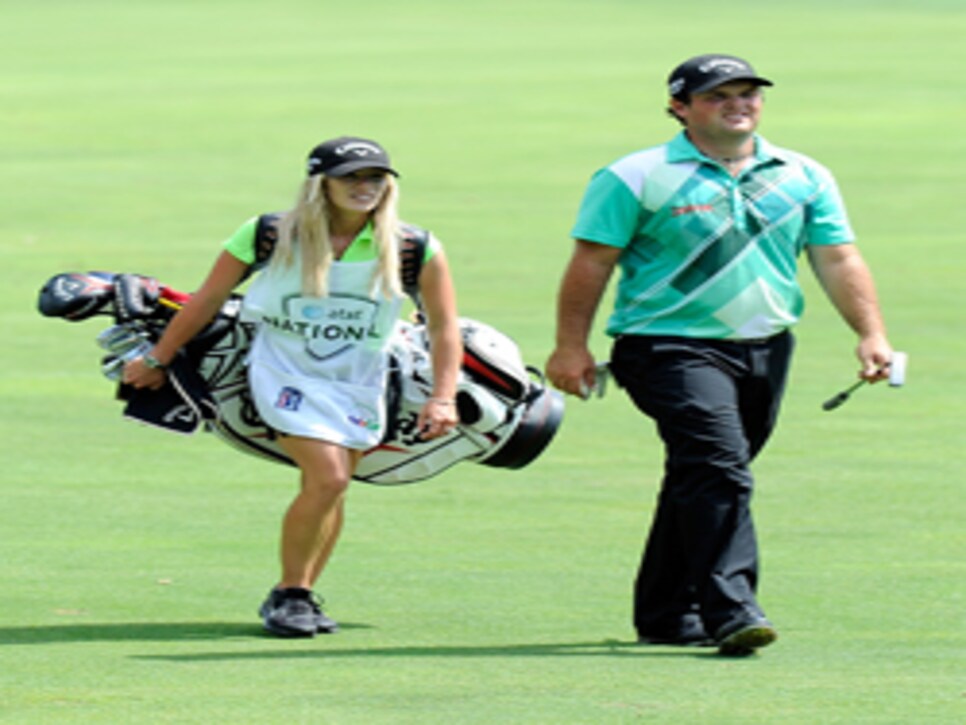 While we've been known to take notice of the PGA Tour Pro's better-halves, it would be hard to miss Patrick Reed's wife Justine -- she's his caddie. The 22-year-old pro is having a solid first full season on tour, earning over $679k and making seven-straight cuts prior to last week's Greenbrier, and Reed wastes no time giving credit to the person (wo)manning his bag. "She helps me with everything," Reed said after a Friday 63 gave him a share of the John Deere lead. "I never check the wind. She tells me what the wind is. Most of the time, she helps me pick most of my clubs. She seems to know my distances better than I do. She's great at reading putts. So I kind of have the full package." Of course, caddie wives are not terribly rare, but two in one-group definitely is; Reed's first-half playing partner Billy Mayfair is also married to his caddie, Tammie. "They had to do that on purpose, I haven't seen that happen out here before," Reed said on Thursday. "We had a blast."
A 19-year-old and an amateur in the mix
We've seen Jordan Spieth's name enough times this season to know the 19-year-old isn't far from his first PGA Tour victory, but it's been a long time since we've mentioned an amateur this close to the lead on a Sunday. With Saturday 65's, both Spieth (-13) and amateur Patrick Rodgers (-12) climbed onto the first page of a packed leader board, and while it would take a Ruthian effort for either to chase down Daniel Summerhays who sits alone atop the John Deere Classic at 19-under, both should add some more excitement to a tournament that has already seen plenty of good golf. If Rodgers, who bogeyed the 18th hole on Saturday, were to pull out the improbable victory, it would be the first time an amateur has won a PGA Tour event since a 20-year-old Phil Mickelson won the 1991 Northern Telecom Open.