The Loop
Charley Hoffman shows off Las Vegas support with custom shoes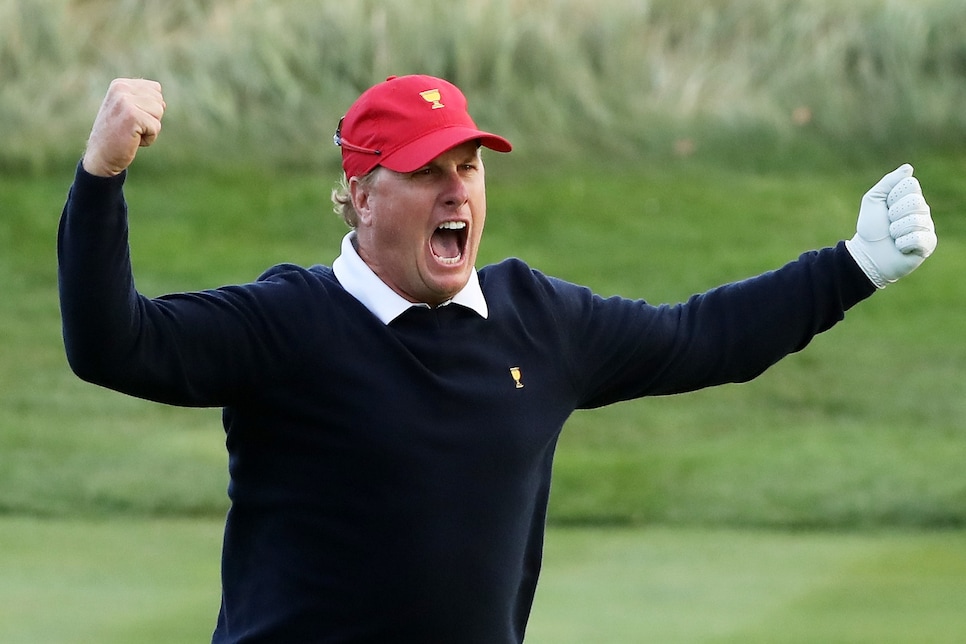 Local boys are always gallery favorites, a tag that certainly fits Charley Hoffman at the Shriners Hospital for Children Open held in Las Vegas. Although he grew up in California, Hoffman went to school at UNLV, helping the Rebels to an NCAA Championship in 1998, and now calls Vegas his residence.
But the crowds at TPC Summerlin have another rationale in pulling for the hometown Hoffman: earlier this week, the 40-year-old pledged 100 percent of his winnings to victims of the recent Las Vegas shooting.
"I've never done this, donating my check," Hoffman told reporters this week. "It's a funny feeling. I've never had a better desire to win than this week. That's a great feeling. Maybe I should do this more often."
Hoffman's not just helping out with his wallet. He showed up to the first round with custom-designed FootJoys that pay tribute to the city he loves.
Aside from the iconic "Welcome to Las Vegas" sign, the shoes boast signature Sin City items like slot-machine numbers and card suits.
Hoffman is coming off a superb season, making a career-best $4.1 million in 2017 and earning a spot on the U.S. Presidents Cup team.
"I always tell people that I dreamed of playing on the PGA Tour since I was a little kid, but I never could have dreamed about being able to give back in the way I've been able to," Hoffman said. "That's what's so special for (wife) Stacy and me. It makes us feel really good, that we can help other people."