LIV Golf
Charles Howell III says 'money was not a factor' in joining LIV Golf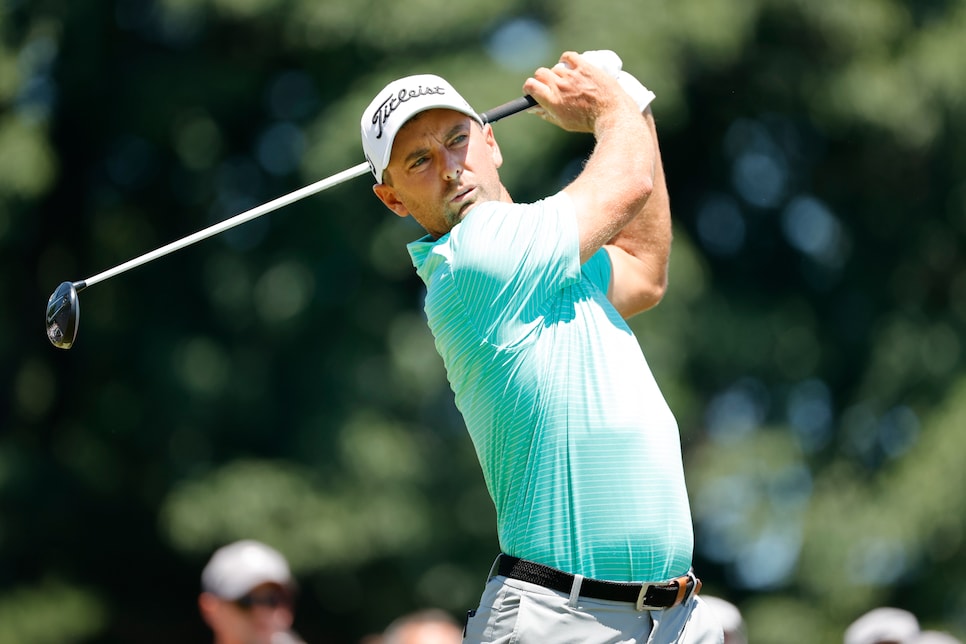 BEDMINSTER, N.J. — In his introductory press conference Charles Howell III stressed that "money was not a factor" in his decision to join LIV Golf.
Howell, 43, is the newest member of the fledgling Saudi-backed circuit, announcing his decision to defect from the PGA Tour last week. Unlike most LIV Golf competitors Howell's departure was a surprise, his name not widely rumored to be a part of the league causing a schism at the professional level. He was seen as part of the tour's player cognoscenti, a position earned thanks to his easy-going disposition along with making more than 600 career starts on tour. Though he won just three times across two decades Howell still captured more than $42 million in earnings. For better and worse, Howell was the paradigm for the riches that could be had on tour without being a star.
Which raised questions on why, exactly, Howell would want to leave the friendly tour confines for the LIV upstart. Speaking to the press at Trump National Golf Club Bedminster on Wednesday, Howell asserted LIV Golf's guaranteed signing bonus and financial opportunities were not the impetus to leave the tour.
"For me, I've been there for 22 years, and it's been awesome. I've got nothing but great things to say about the PGA Tour, what they've given me, the opportunities, et cetera," Howell said. "But when this came along, I'm 43 years old, I've done a lot of that. I still love the game. I love the game more today than I did five years ago.
"Now that my son is playing competitive golf, I'm even more incentivized in the game. This is something really new and exciting."
Though Howell denied the money was a part of it, he also failed to get into real specifics on what exactly was the selling point. He alluded to the newness of LIV Golf sparking his interest a few times and a desire to travel. He also spoke to the benefits of the team component.
"Bryson [DeChambeau] reaches out and says, I'd love for you to be a part of my team. That's a compliment, but it's also a responsibility," Howell continued. "OK, I've got to play well; I'm responsible not only for myself but for Paul [Casey], for Bryson, for others. It's new and exciting.
"Not that the PGA Tour got boring, but I'm extremely excited to be here for the next few years, and yeah, it's a new venture, and at this age and this part of my life, it's perfect."
Howell entered the week No. 169 in the Official World Golf Ranking. He will be competing with DeChambeau, Casey and Shaun Norris in the team portion of this week's LIV event in Bedminster. With his decision to join LIV Golf, Howell is expected to be suspended by the PGA Tour and will miss the FedEx Cup for just the second time in his career.