Trash talk
Charles Barkley can't help but give Rory McIlroy grief in the most Charles Barkley way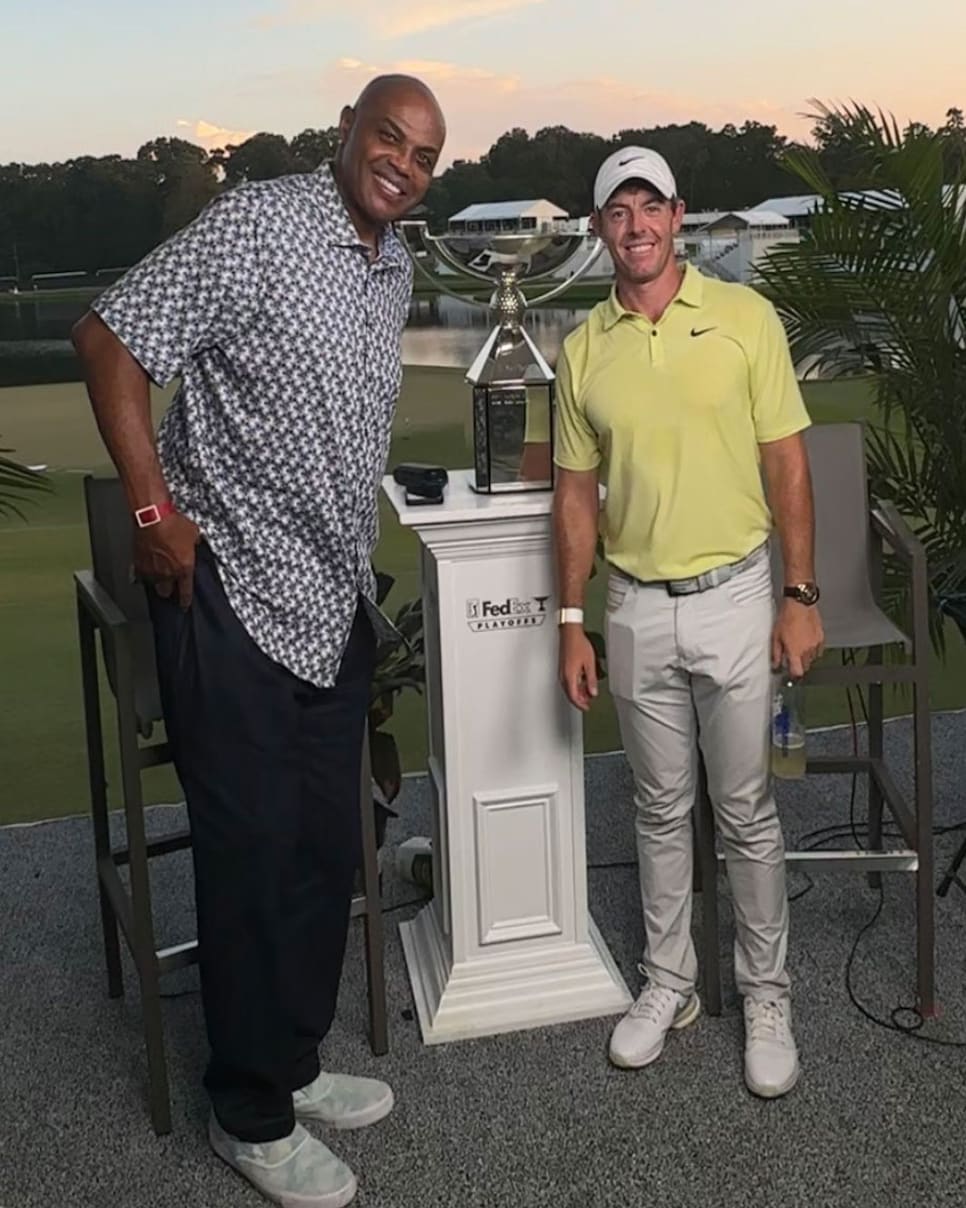 The pain was real. On Thursday, just ahead of his first round at the Tour Championship, Rory McIlroy looked as likely to pull out of the finale of the 2022-23 PGA Tour season as he did hit his opening tee shot. The defending FedEx Cup champion tweaked his back earlier in the week before arriving at East Lake Golf Club in Atlanta, and struggled with his swing on the range as he tried to figure out if he was healthy enough to play or not. Ultimately, he gave it a go, grinding things out with an opening one-under 69 in hope he would feel better later in the week.
The decision seems worth it now. While McIlroy hasn't been 100 percent, he has still been impressive, a second-round 67 extending his streak of sub-par rounds at East Lake to 30 before seeing it come to an end with a one-over 71 on Saturday. Even more impressive, he's been averaging 334.9 yards off the tee to lead the field in driving distance.
Cynics might question exactly how that could be. Cynics and smart aleck, such as Charles Barkley, the basketball Hall of Famer who coincidentally was around on Saturday at East Lake (he was going to a concert in Atlanta with CBS golf commentator and friend Colt Knost).
Barkley exchanged hellos with McIlroy after Rory's round had finished, with this interesting exchange:
Barkley: "How is your back?"
McIlroy: "It's … it's OK."
Barkley: "You got your speed up on one of these drives today. So I think you're lying."
Barkley's joke got laughs from those around, But just in case he wasn't joke, McIlroy seemed to try to defend himself.
"But I can't hit the ball up in the air, I got to keep it low," McIlroy said.
Before letting McIlroy get away, Barkley wanted to make sure they were still all good.
"Good luck at the Ryder Cup," he said.
"You mean that?" McIlroy replied. "Do you really mean that?"
"I really mean that," Barkley said. "Hey, I don't pull for teams, I pull for guys like yourself."