ROUND MOUND OF LIV GOLF
Of course Charles Barkley says he'd talk to LIV Golf about an 'opportunity'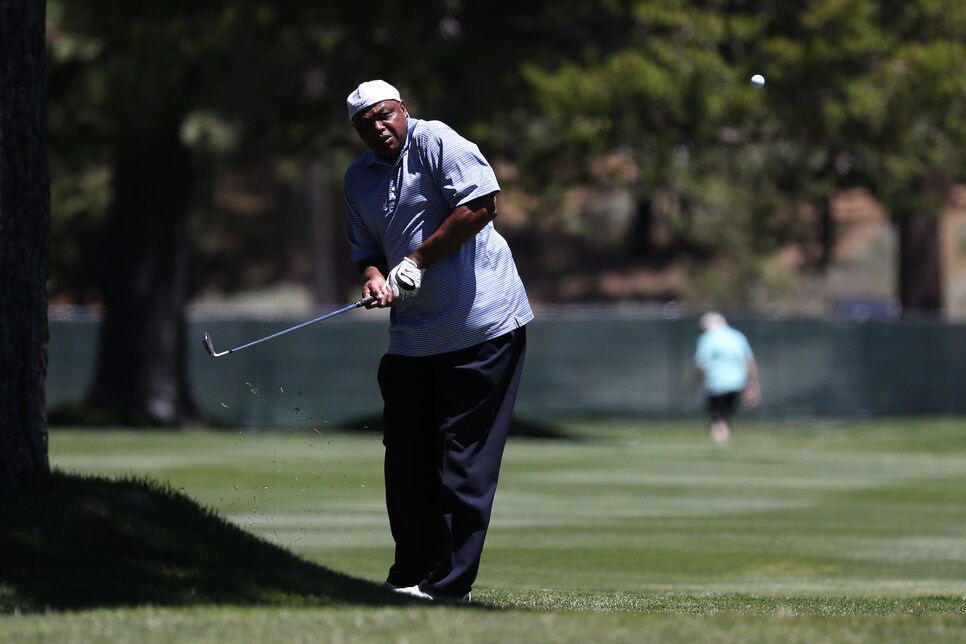 Isaiah Vazquez/Clarkson Creative
Will Sir Charles, say "yes, sir" to LIV Golf?
Charles Barkley is not sure whether it'll happen, but he is sure of one thing—the two sides are at least going to have a conversation.
Suppose you have to give the man some credit. Ask him a question, you're going to get an honest answer. Always.
On Thursday during the "Next Round" live show Barkley was flat out asked if he'd been contacted by LIV Golf to be a featured media star.
The Round Mound of Rebound paused for two seconds, then blurted out the answer.
"I'm going to meet with LIV," he told the show that says it is based in home of the Southeastern Conference. "They called me and asked me 'would I meet with them?' And I said 'yes.' Nothing that's imminent, I actually don't know everything they want from me, or what they technically want me to do, but you've got to always look at every opportunity that's available. So, the answer to your question is, 100 percent yes, I'm going to meet with LIV."
The Saudi-backed series has already played two of its scheduled eight events—in England and Portland, Ore.—and next up is its event at Trump National Golf Club Bedminster in New Jersey. It's scheduled for July 29-31.
The first two events could be watched live on YouTube and the three-person broadcast team has consisted of former NBC Premier League voice Arlo White (play-by-play), former Golf Channel reporter Jerry Foltz and Dom Boulet, a former Asian Tour player known is a major voice for golf in Asia.
Barkley didn't say when the two sides would sit down in talk, although it sounded like it would be sooner rather than later.
The 59-year-old Basketball Hall of Famer seems to have plenty of time on his hands now that the NBA season is over. After his NBA career, he's remained one of the most recognizable sports media stars in the country as an analyst on TNT's "Inside the NBA." He also partnered with Phil Mickelson to defeat Peyton Manning and Steph Curry in "The Match" two years ago and has continued to provide commentary for other iterations of the match concept.
Last week he tied for 74th place at the American Century Championship at Edgewood Tahoe in Nevada.