once-in-a-lifetime shot
Man behind 'Full Swing' makes birdie of his life on Old Course's Road Hole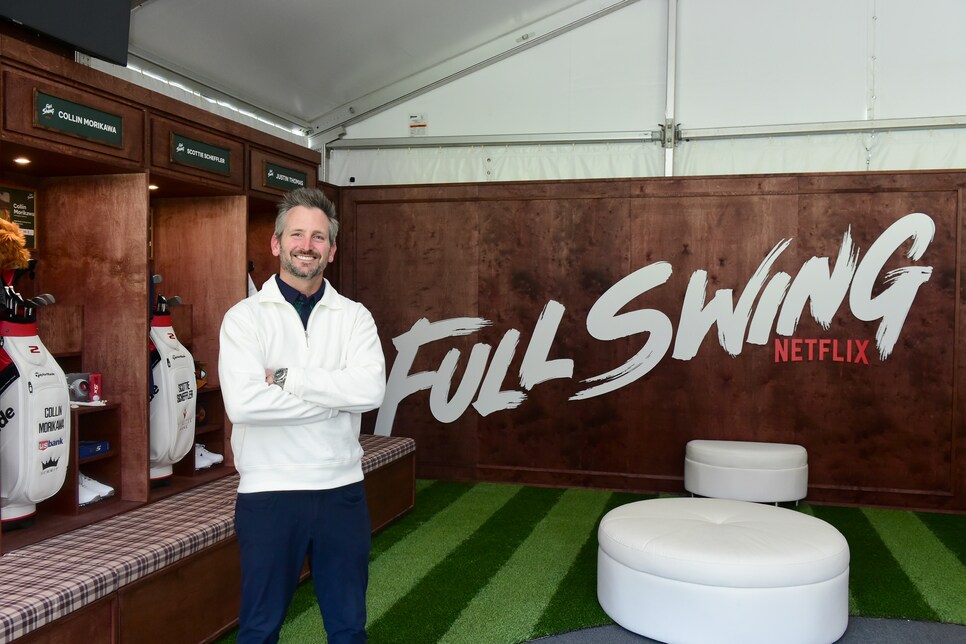 Things seem to be pretty damn good for Chad Mumm right now. The Full Swing Executive Producer is working on a second season of the hit Netflix docuseries, has corresponded with Bon Iver and now has filmed proof of an unreal birdie on The Old Course's infamous Road Hole.
A "Texas wedge" from just off the road is impressive by itself, but it's even more so after a monologue to the camera. Mumm didn't let the filming get in the way of a good shot, something that the pros could learn a thing or two from. Also, of course, he need to set the scene. You make enough TV episodes, it becomes second nature.
The Road Hole is not just iconic but diabolical, so a shot like this is an impressive feat. Even more so when you remember that it's a non-pro making the moment count.
Nothing's perfect, of course, as Mumm clanked his putter on the road while approaching the ball, and yet, we're sure he'll take that every time if the following shot is guaranteed.
The crescendoing cheers and "oh, that was awesome!" say it all. Whether this ends up being a full episode a la Joel Dahmen or just a small part of a bigger narrative on Full Swing season two remains to be seen.