Television
CBS golf broadcasts will be different in 2021. Here's what to watch (and listen) for
The Sellers Shy era of golf production at CBS Sports begins this week, fittingly it turns out, at the Farmers Insurance Open in San Diego. And while the new coordinating producer for the network has ties that bind him to his predecessors, he'll be presiding over telecasts that will distinguish his approach to covering golf from those of the past.
Primary among the new features slated for introduction during CBS' broadcasts is a golf version of score bug, the ever-present scoring feature that networks display during coverage of other sports. It will appear "unobtrusively" during CBS coverage as a "constant mini leader board" placed in the lower right-hand corner of the screen. New music also has been composed for the broadcasts, the first change in decades. Furthermore, in coordination with the PGA Tour, the network will have access to a full-time rules official to help explain important or unusual rulings.
And, apparently, there's more, as Shy promises a "re-energizing" of the coverage that "in the first hour you may see three, four, maybe even five new looks."
Noted anchor Jim Nantz: "CBS golf is going to look different to viewers in 2021."
Twice a participant at the Junior World Golf Championship at Torrey Pines, Shy couldn't think of a better place to begin his duties as coordinating producer of golf for CBS when the network makes its 2021 PGA Tour coverage debut on Saturday.
"It's quite nostalgic, needless to say, to start at Torrey Pines because I played two Junior Worlds at Torrey Pines when I was 15 and 17," said Shy, 49, who was lead producer for a handful of CBS events last year during its extended run of tour coverage after golf returned from the COVID-19 hiatus. "To see it, my junior golf book-ended with this opportunity, is just humbling."
Shy, a native of Memphis, becomes just the third man to take the mantle of coordinating producer, succeeding Lance Barrow. A 1994 graduate of the University of Mississippi, Shy began his career at CBS in 1997 when Barrow took over for legendary Frank Chirkinian, but Shy also worked for Chirkinian, serving as a runner a decade earlier starting at the Danny Thomas Memphis Classic. His playing chops include twice winning high school golfer-of-the-year honors in Tennessee.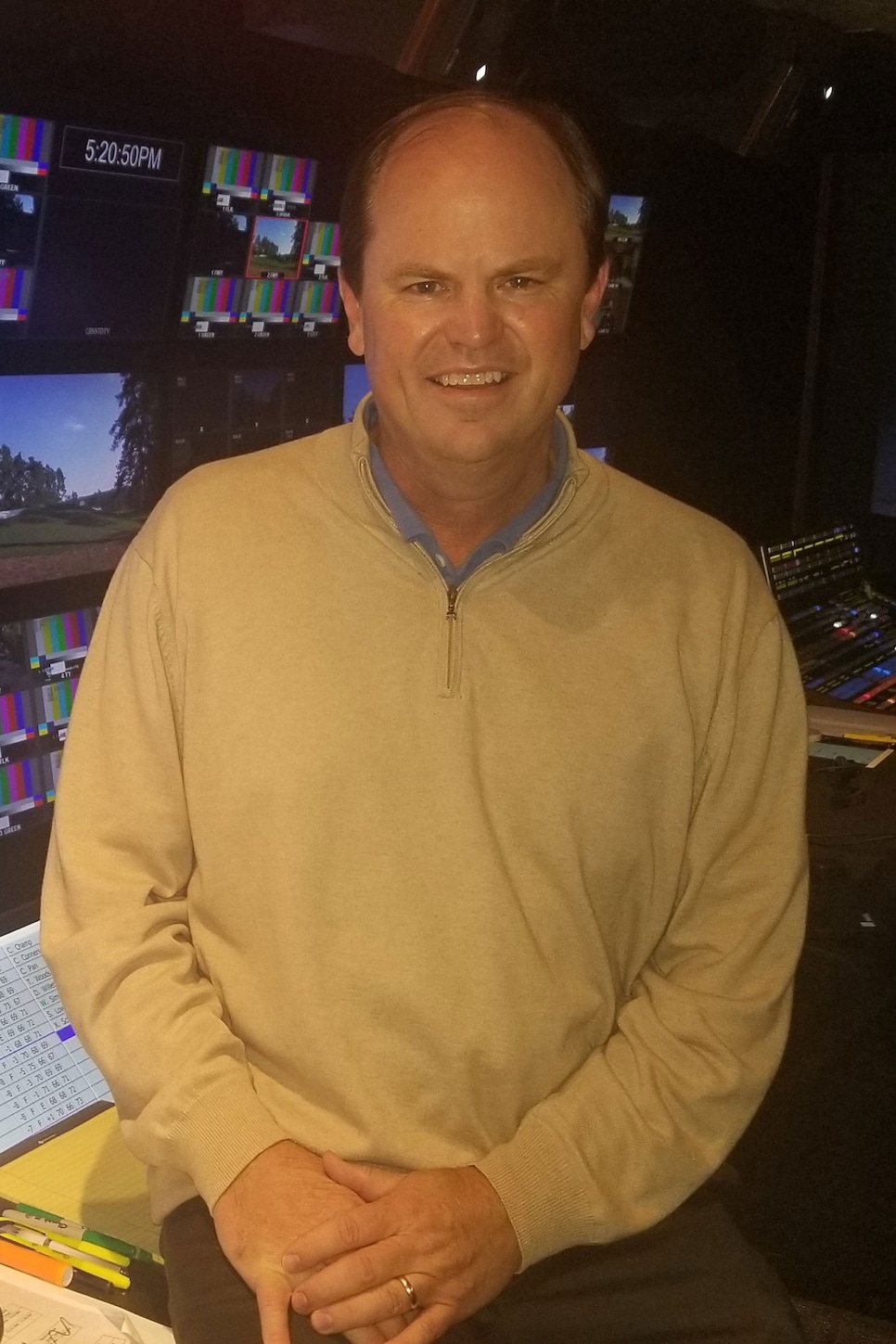 Sellers Shy, CBS Sports' new coordinating producer for golf, competing twice in the Junior Worlds at Torrey Pines as a teenager.
Sean McManus, chairman of CBS Sports, said the elevation of Shy, a past Emmy Award winner, represents, "a new beginning for us, piggy backing on a great heritage and a great tradition of CBS golf.
"[Shy has] got a great production mind," McManus said. "He lives and breathes golf 52 weeks a year. He's innovative. He's organized. He works incredibly well with talent. … When you think about the heritage and the shoes that he's stepping into, it's pretty august company. I have ultimate faith in Sellers."
Nantz pointed out that Shy has yet another tie to the earliest era of CBS golf coverage.
"It's just so cool to have Sellers, who has ties to Frank, or has strong ties as Lance's sidekick all those years, and lastly, has even a connection with the first ever lead golf analyst at CBS," said the longtime golf host. "When he was this young golfer from Memphis, one of those who really looked out for him was a family friend, who looked out for his game and helped school him, was Cary Middlecoff. Doc Middlecoff was in the 18th tower before Ken Venturi. So it's all coming full circle in a lot of ways."