PGA Tour
Colorado's Castle Pines to host PGA Tour event for the first time since 2006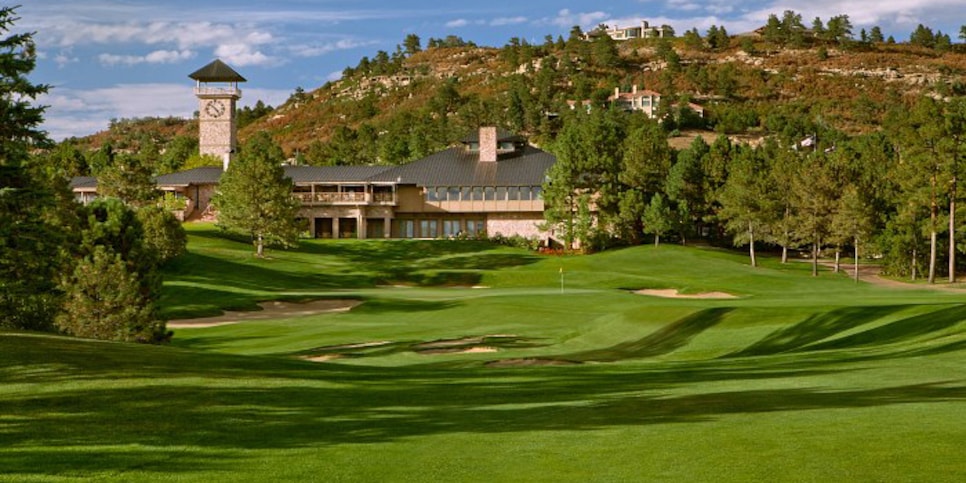 Castle Pines Golf Club, site of a PGA Tour event for 21 years, will once again hold a tour stop with the 2024 BMW Championship set to be played at the Jack Nicklaus course outside Denver.
The PGA Tour announced the move in a press conference on Wednesday that featured course designer Jack Nicklaus and Denver Broncos Hall-of-Fame quarterback John Elway.
Run by the Western Golf Association, the BMW Championship is the second of three FedEx Cup playoff events. It includes the top 70 in the standings, with only the top 30 at tournament's end advancing to the Tour Championship. The tournament has moved around a number of times but has most often been held in the Chicago area, with Olympia Fields, Conway Farms and Cog Hill serving as past host venues.
This year's BMW Championship will be held at Wilmington Golf Club in Delaware.
Castle Pines played host to The International from 1986-2006. The tournament was unique at the time, using modified stableford scoring that's now used at the PGA Tour's Barracuda Championship. The course was also unique in that it sits at more than 6,000 feet of elevation, with golfers traditionally having to scout the nearly 7,800 yard course to adjust for their ball traveling farther at altitude.