Courses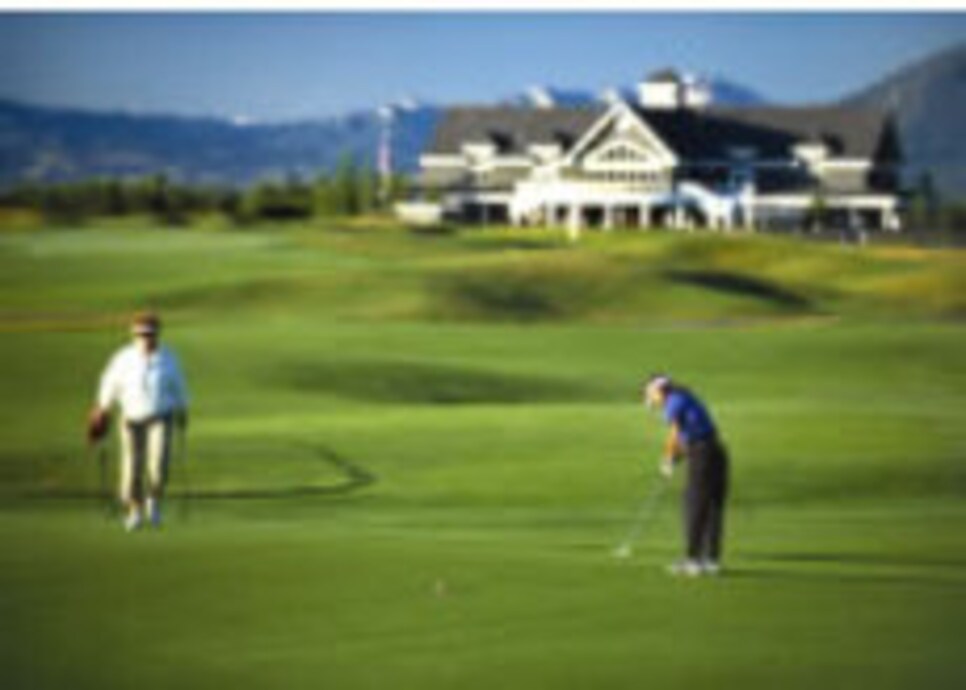 When I was a kid, my family used to visit Carson Valley, Nev., every summer. It's about 30 minutes east of Lake Tahoe, and at the time it was notable for one thing: Its Basque restaurants, which I remember for their big, family style tables and odd menus (cow's tongue, etc.).
There's an article in today's New York Times about real estate in the Carson Valley area -- towns such as Minden, Gardnerville and Genoa, where a lot of people now have second homes and retirement homes. It appears property values have taken a hit, as expected. But then, they had never gotten too crazy to begin with. Down about 35 percent from their peak in 2006, according to the article, a small home now can be had for the low-$200,000s. Compare that with the $600,000s and up closer to Tahoe.
Naturally there's a lot of skiing in the area, and in the warm months there's some very good daily-fee golf nearby as well. Among the better courses: Genoa Lakes (with two 18s, both with Peter Jacobsen's design involvement) and Dayton Valley Golf & Country Club (an Arnold Palmer course).