News
Carol Mann, a World Golf Hall of Fame member and extraordinary ambassador of golf, has died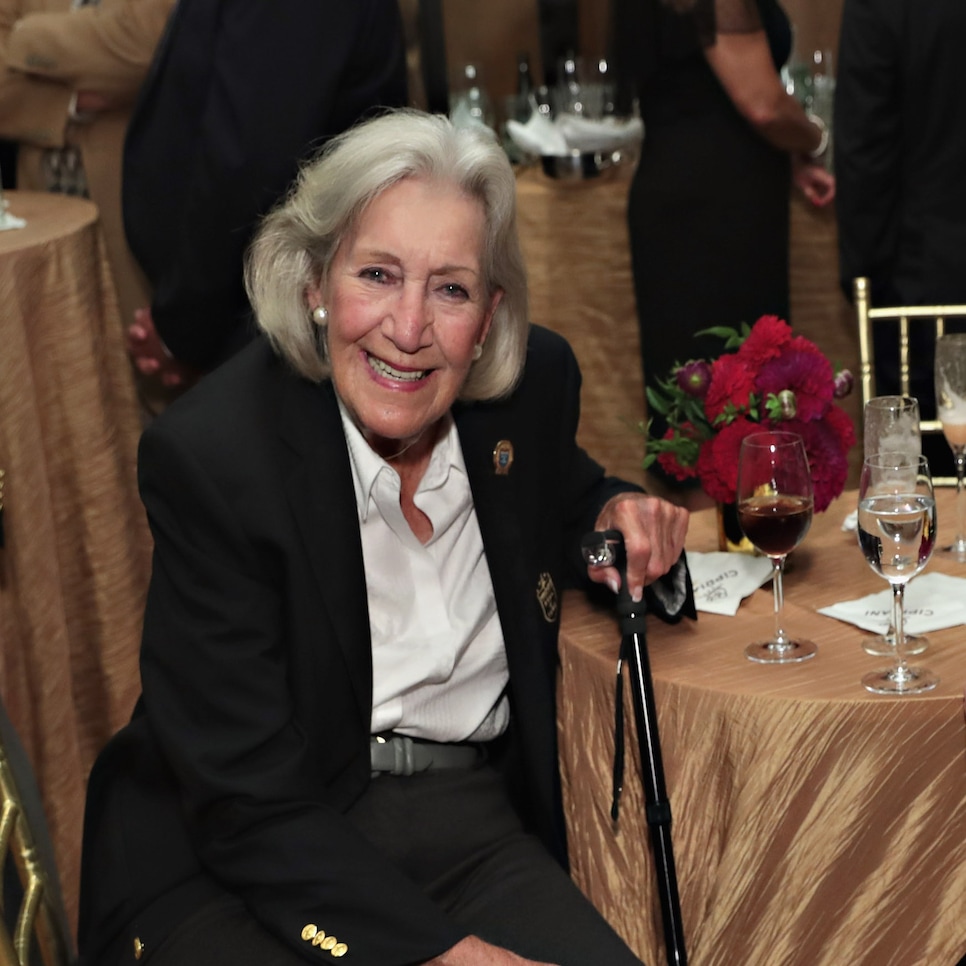 Carol Mann stood six-foot-three, or five-feet-15, as she liked to say, but she stood out in golf for altogether other reasons.
A World Golf Hall of Fame member, Mann won 38 LPGA tournaments, including two major championships — the Women's Western Open in 1964 and the U.S. Women's Open a year later.
Mann, 77, died at her home in the Woodlands, Texas, on Monday. She leaves behind a remarkable legacy as a player, instructor, businesswoman, television broadcaster, LPGA president, author and an extraordinary ambassador of the game.
"It is always difficult to lose a member of your family," LPGA Commissioner Mike Whan said in a statement posted on Twitter. "Carol Mann was a tremendous competitor, but an even more amazing person. She was special in every way and she certainly left the game and the LPGA better than she found it. Our thoughts are with her family and friends."
Mann was a native of Baltimore, where as a child she took ballet lessons until she outgrew it, literally.
"I loved it," she told Don Markus of the Baltimore Sun. "When I was eight years old, I outgrew the mirror in the little-kids ballet studio. Do you know how that makes a little kid feel, when you've grown past the measuring sticks? I had to find some use for my body other than just standing around."
She tried a few other sports before landing on golf, under the tutelage Bill Strausbaugh Jr. at the Country Club of Maryland. When the family moved to Chicago, she eventually became a protege of legendary teacher Manuel de la Torre.
Mann was 19 when she turned professional in 1960 and she joined the LPGA a year later. Her first victory came in the Women's Western Open, at the time considered a major championship.
Her best year was 1968, when she won 10 tournaments, tying with Kathy Whitworth for the tour lead. She won the Vare Trophy for lowest scoring average that year.
Mann's final victory came at the Civitan Open in 1975. By then she already had begun moving on to other pursuits, having become the LPGA president in 1973, a position she held through 1976.
In 1977, she began her broadcast career with NBC, for which she worked PGA Tour, Senior PGA Tour and LPGA events.
She also started a golf hospitality business, partnering Fortune 500 companies with PGA Tour and Senior Tour events, wrote a book, "The 19th Hole: Favorite Golf Stories," conducted clinics and worked as a special consultant and ambassador for the World Golf Hall of Fame.
Mann is in the Texas Golf Hall of Fame, the Maryland Athletic Hall of Fame and the International Women's Sports Hall of Fame. In 2008, the PGA of America honored her with its First Lady of Golf award, given to a woman who has made significant contributions to the promotion of the game of golf.