News
Captain Juli Inkster is making sure the conceded-putt controversy of 2015 doesn't resurface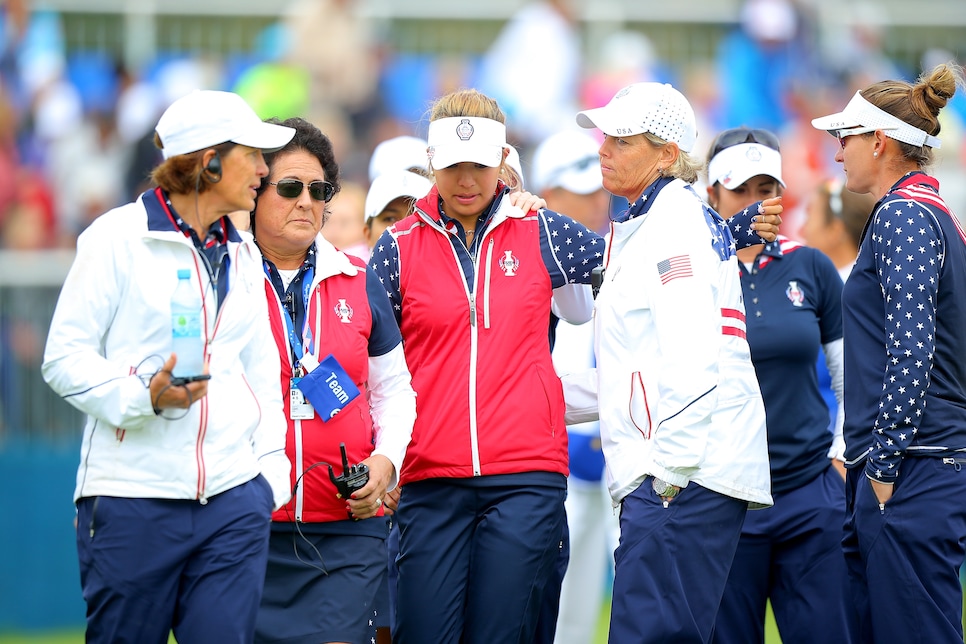 American Captain Juli Inkster is being cautious. She's making one player on her team in each group in charge of giving putts.
"I just think you've got to have one person in the group, they're in charge of giving putts," said Inkster. "And that's kind of the way I've done it with my team. One person takes control of giving the putts and that way we don't really have any controversy."
After the heated, tearful arguments that ensued after the debacle in 2015, it's hard to blame Inkster for putting in an extra safety measure before her team tees off on Friday.