The Loop
Conceded putt drama at Solheim: Anger, tears and a match ending in controversy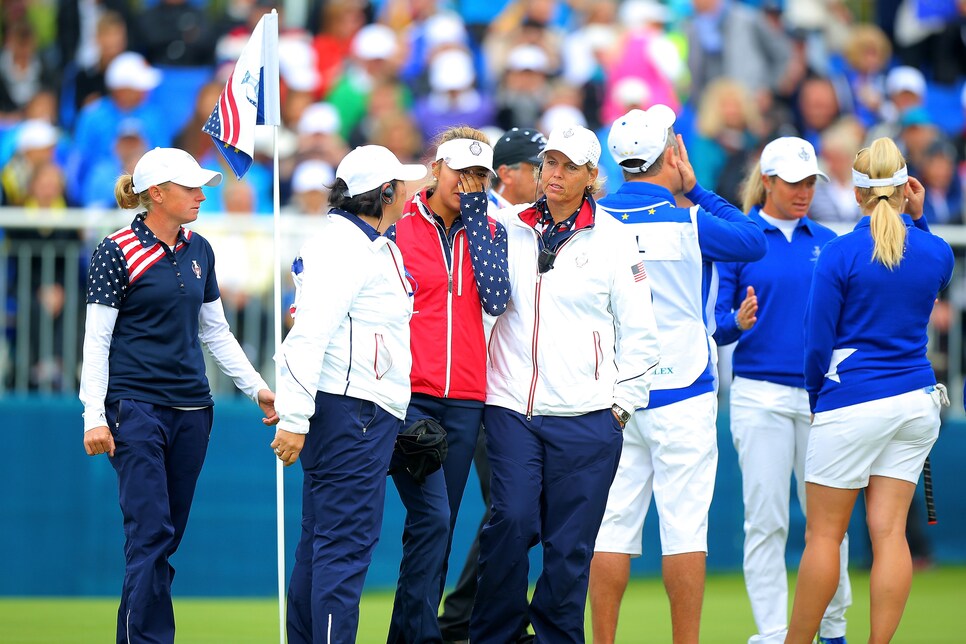 The history of international golf team competition is filled with contentious moments, but it's hard to think of one that incited more emotion than what played out on Sunday in Germany. The repercussions will likely be felt beyond one of women's golf premier events -- perhaps even to your own friendly games -- all centering around the definition of a "good" putt.
The U.S.'s Alison Lee and Brittany Lincicome were in a tight fourball match against Europe's Charley Hull and Suzann Pettersen, which the Europeans had just squared with a birdie on the 16th hole. Lee had an opportunity to give the U.S. back the lead with a birdie putt on 17, but her putt slid inches past the hole.
But this is where things got weird. After the putt missed, Hull began walking off the green, followed by Pettersen and the rest of the members of the group: caddies, rules officials, and scorers. This, along with length of the putt, and the fact that the walking umpire started announcing the score, led Hull (and plenty of others) to believe the next putt was good, so she scooped up her ball.
Here's the length of the putt: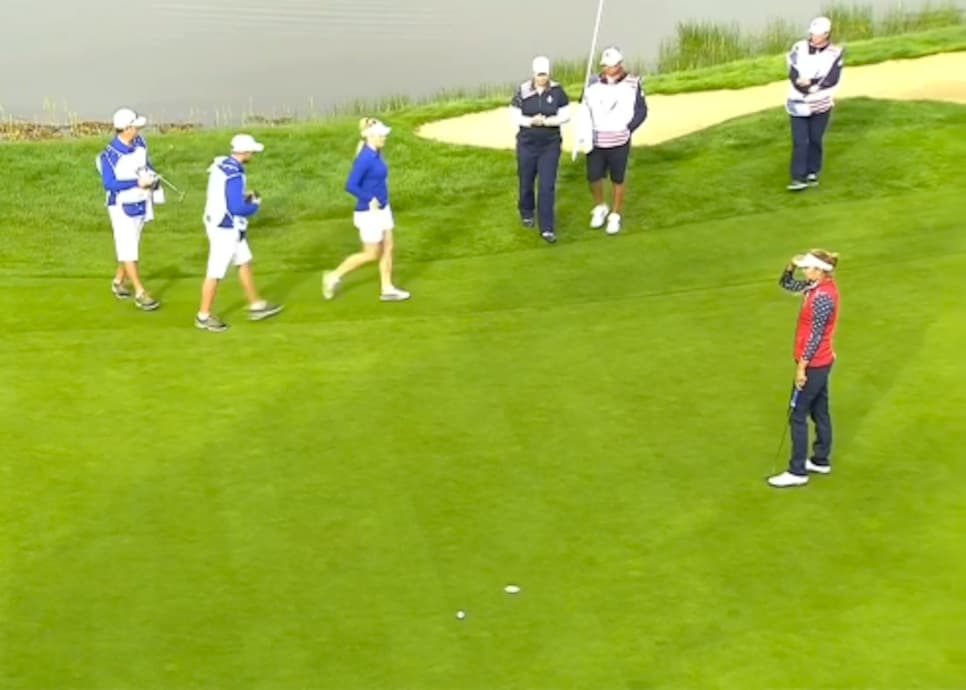 But Pettersen claimed that the putt was never given to Lee, and since Lee picked up her ball prematurely, the hole was awarded to Europe, giving them a one-up lead. The Europeans went on to win the match, and took a four-point lead into Sunday afternoon's singles.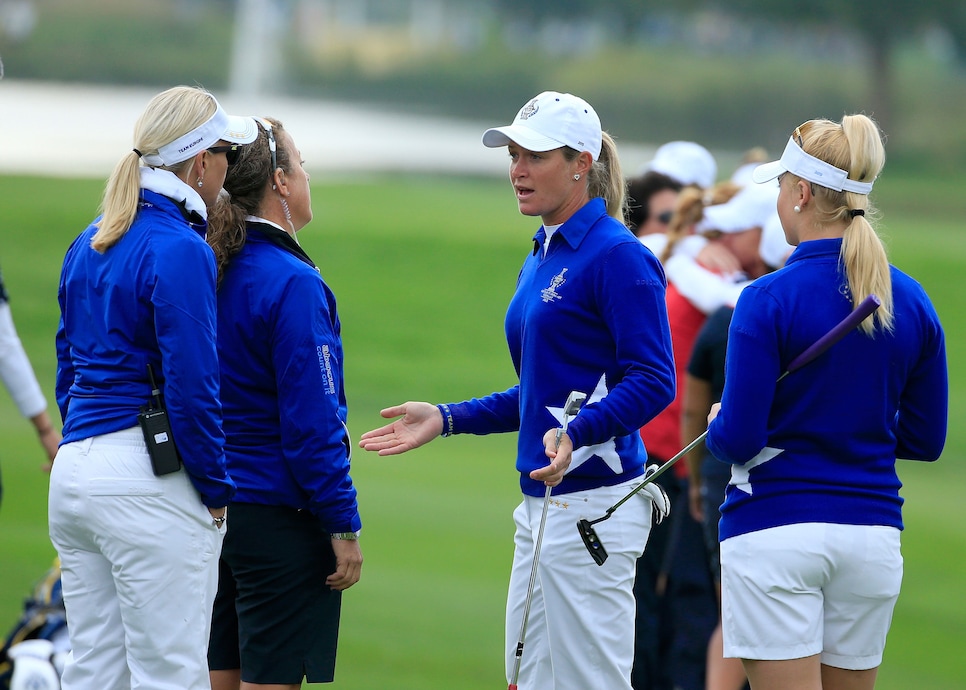 From there, emotions ran hot. Pettersen, when approached by European captain Carin Koch, defended her actions by saying the putt was a good three feet, which it wasn't. Hull, presumably in disagreement with her partner, broke into tears, as did Lee, whose innocent mistake cost her team a valuable point.
On Sky Sports, recent Hall of Fame inductee Laura Davies, who is friends with Pettersen, couldn't hide her disappointment.
'Disgusted. We have got our best player, Charley Hull, who has just won a point and she is in floods of tears. That tells you the wrong thing was done.
"How Suzann can justify that I will never, ever know. We are all fierce competitors but ultimately it's unfair," Davies said. "We have to play week in, week out together and you do not do something like that to a fellow pro."
The Americans, meanwhile, tried to use the moment as a rallying point as they looked to claw their way out of another hole.
"If that's how they want to play it, let's use this to motivate us," Stacy Lewis told her teammates.
"There's no way they could ever justify that," she said. "Don't care what they say. You just don't do that to your peers."