The Loop
Canadian runner smashes beer mile world record…again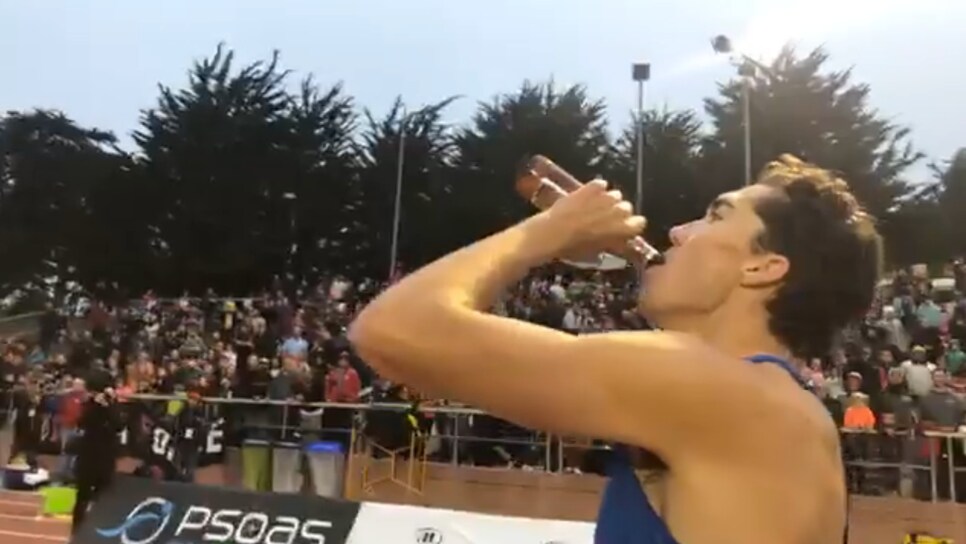 Meet Corey Bellemore. Corey is a professional runner and humble beer lover from the great nation of Canada. None of these things seem like they have much to do with each other, but they do.
You see, Corey just so happens to be the beer mile's version of Usain Bolt.
If you're new to the concept of a beer mile (i.e. didn't go to state school), it's pretty simple: Four quarter-mile track laps, each preceded by the chugging of a beer. The clock never stops and puking is met with a penalty lap. In case you're new to the concept of competition, the fastest man (or woman) wins.
Corey Bellemore always wins.
This past weekend at the Beer Mile World Classic, hosted during halftime at a semi-pro San Francisco soccer game because obviously, Corey smashed his own beer-mile world by nearly two seconds, turning in a sloshed-but-scintillating time of 4:33:60—or approximately one minute faster than you can run a mile dead sober downhill. Crack a cold one and check out the footage below:
Needless to say, it's going to be a LONG time before the Olympic committee thaws to the idea of a beer/burger/sprinting decathlon, but as long as guys like Corey are out there setting the pace, the dream remains well and truly alive.