PGA Tour vs. LIV Golf
Cameron Young acknowledges interest in LIV Golf, but has decided to stay with the PGA Tour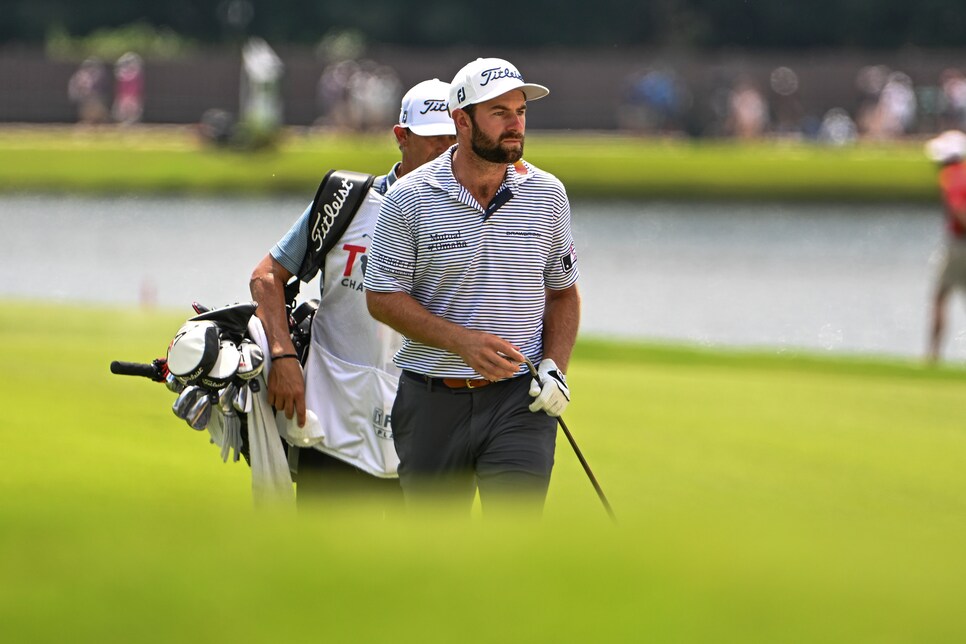 Cameron Young said he's staying with the PGA Tour. He also sounded like a man who was close to jumping ship.
Young turned in one of the more impressive freshman campaigns on tour in recent memory. He posted seven top-three finishes in 25 starts—including a runner-up at the Open Championship and a T-3 at the PGA Championship—and finished ninth at the end of the regular season in FedEx Cup points. Young is considered a lock as a captain's pick for the U.S. Presidents Cup team and will be a runaway winner for the tour's Rookie of the Year award.
Conversely, there have been a lot of rumors in tour circles that the 25-year-old was weighing defection to LIV Golf. Turns out those rumors were true. Following a final-round 69 at the Tour Championship, Young acknowledged to a group of reporters in Atlanta that he was intrigued with the Saudi-backed circuit.
"Obviously it's the elephant in the room for everyone. Frankly, throughout the whole process with them I was very interested," Young said, according to the Golf Channel's Ryan Lavner. "I think they have a bunch of good ideas. I think they're doing some cool stuff."
Until this point—not counting Cam Smith or Joaquin Niemann, who are expected to play in this week's LIV Golf event outside of Boston—LIV Golf has been a league of injury-prone players, rank-and-file names, those well past their primes or guys with serious baggage. None of those tags fit Young, a fledgling talent playing well who should only get better from here. Signing Young would have been a windfall for LIV.
"With some of those changes coming, that's what really helped me decide to stay and pursue those goals that I have for myself, like making the Presidents Cup team or Ryder Cup team and winning a major, when all of that is just uncertain if you go," he said. "It's a tough place for me because I'm very young. There's a lot of factors to it."
Young also added: "I mean, frankly, I have decided to stay. So, I don't know, it's a really difficult situation, because it's not really anything anyone wanted to happen. I think it wasn't meant to be this hostile between the two."
Along with Smith and Niemann, other players expected to jump to LIV Golf are Marc Leishman, Anirban Lahiri, Cameron Tringale and Harold Varner III. On Sunday morning, Tringale confirmed his decision to join LIV via social media. Mito Periera is also reported to be considering a move to LIV, although when he might make the jump is unclear.