The Loop
Cam Newton's brother led the biggest upset in college football history (Too bad you didn't bet on it)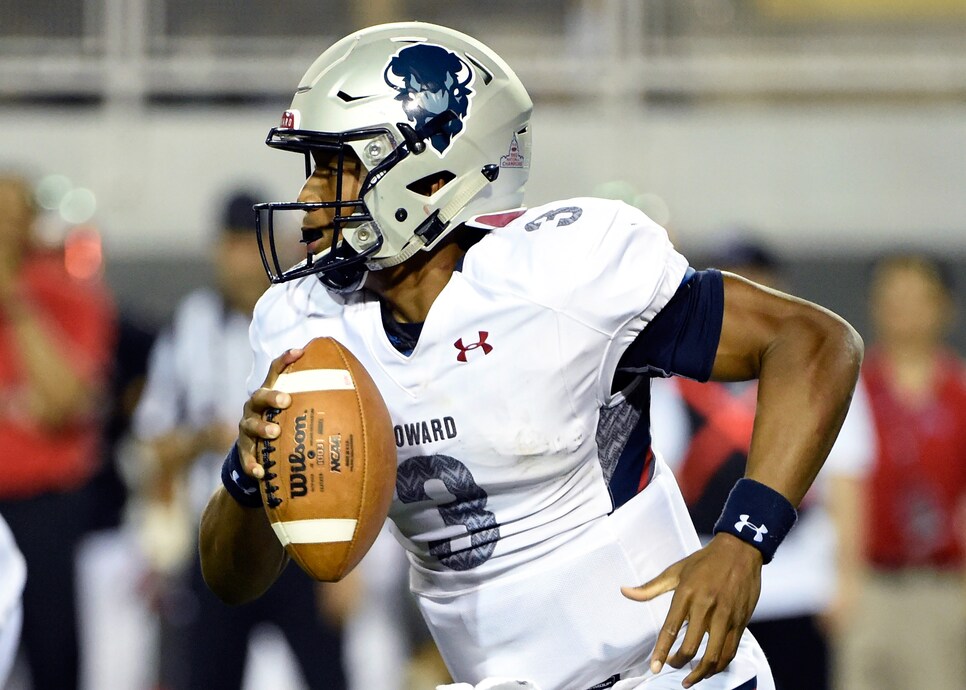 Howard University taking on UNLV in college football's opening weekend was supposed to be such a lopsided match-up that Vegas sportsbooks didn't even offer a money line. But it turned out, the Bison had the best player on the field on Saturday night -- and his last name should be one football fans recognize.
Caylin Newton, the younger brother of Carolina Panthers superstar and 2015 NFL MVP Cam Newton, accounted for 330 yards of total offense (190 rushing and 140 passing) and three touchdowns as Howard won 45-40 to pull off arguably the biggest upset in college football history. In terms of gambling, at least, a 45-point underdog is now in the books as the sport's all-time most unlikely victory.
Howard's improbable win came on the 10-year anniversary of another FCS (Division I-AA) team's famous upset, Appalachian State's victory at Michigan. It also came on the same day that Liberty upset Baylor. Both Appalachian State and Liberty were listed as 33-point dogs. Not bad, but not quite Howard's level. Prior to Howard's win, Stanford, led by then head coach Jim Harbaugh, winning as a 39-point underdog against USC in 2007 was the biggest upset according to point spreads.
Here's a look at an updated list of the top 10 upsets in college football history, courtesy of Vegas odds guru RJ Bell:
According to ESPN, UNLV paid Howard $600,000 to come to Vegas for the season opener. Whoops. And before other college football programs think about doing the same, they should know this: Caylin Newton is only a freshman.