The Loop
Cam Newton says he's "not the best golf player," but his backup is a stick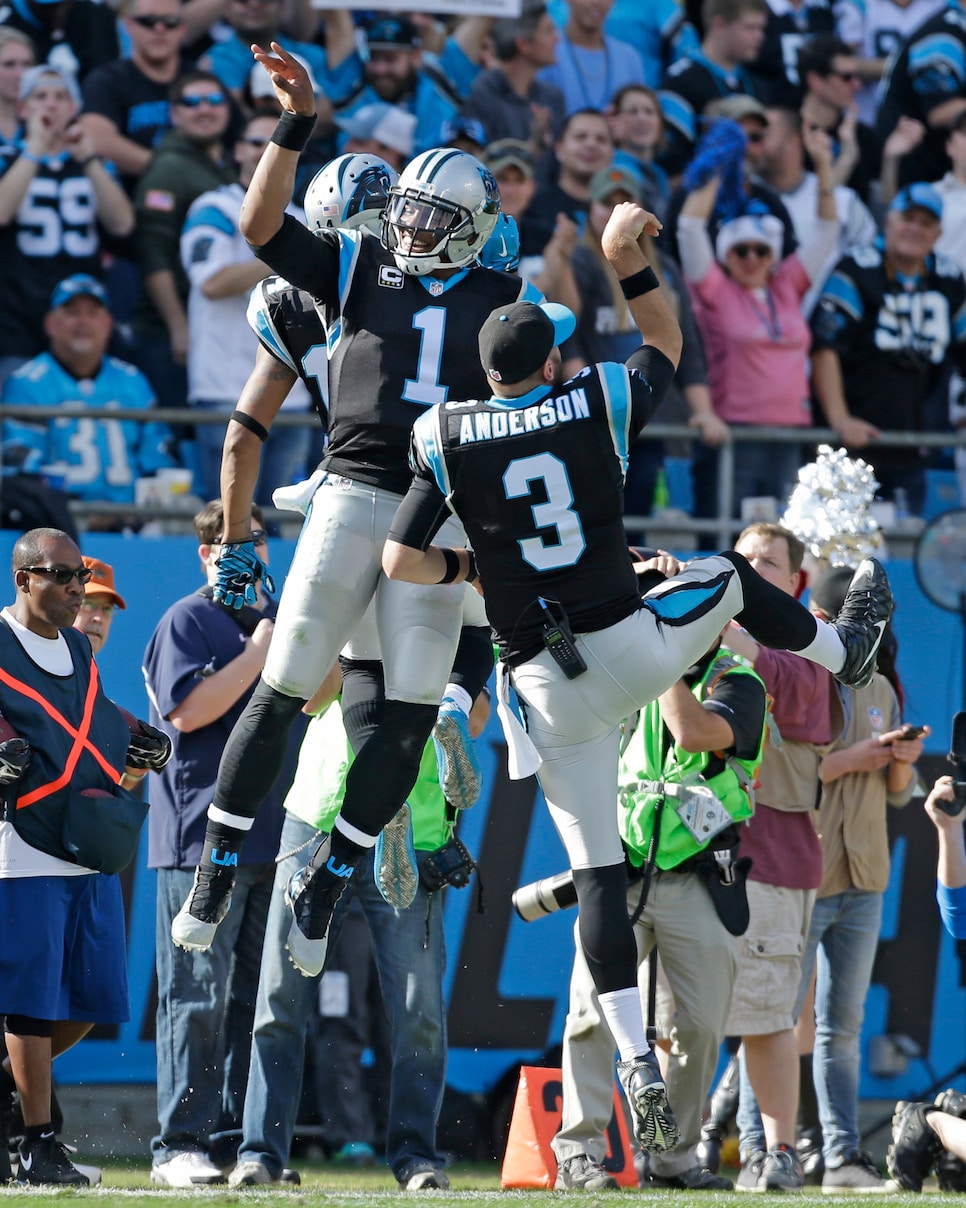 Cam Newton is a great football player. The entire country saw the likely NFL MVP prove that again on Sunday as his Carolina Panthers crushed the Arizona Cardinals to earn a trip to Super Bowl 50. But apparently, the star quarterback is "not a great golf player," -- something pretty evident by the fact Newton would use the phrase "golf player" to begin with.
Newton said that in an interview with People Magazine last spring when talking about the celebrity kickball tournament he started to raise money for his charity, The Cam Newton Foundation. Why kickball? Because Newton isn't a big fan of golf, and according to him, "Everyone does a golf tournament."
Anderson, a former Pro Bowler with the Cleveland Browns, has played in the American Century Golf Tournament in Lake Tahoe, and has "love to golf" in his Twitter bio. In an interview with ESPN.com in 2007, Anderson said he's played 54 holes in a day numerous times, and his dream foursome would be Tiger Woods, Jack Nicklaus, Arnold Palmer, and Ben Hogan. But wait, that's already four guys. . .
"I would just follow them," he said.
Anderson, 32, has spent the last five seasons watching Newton start, and calls Cam "a good dude" -- even if he's not a big golfer. And despite being a backup, the Oregon State product says he works harder in the off-season now than ever before.
"In the past I was worried about playing golf, having beers with my buddies and enjoying it," Anderson told ESPN before this season started.
If Cam can come through one more time against 4.0-handicap Peyton Manning and the Denver Broncos, Anderson's next challenge will be learning how to swing a club wearing a big, shiny ring.