Cam Champ medically cleared to return after PGA Tour reverses stance on COVID-19 policy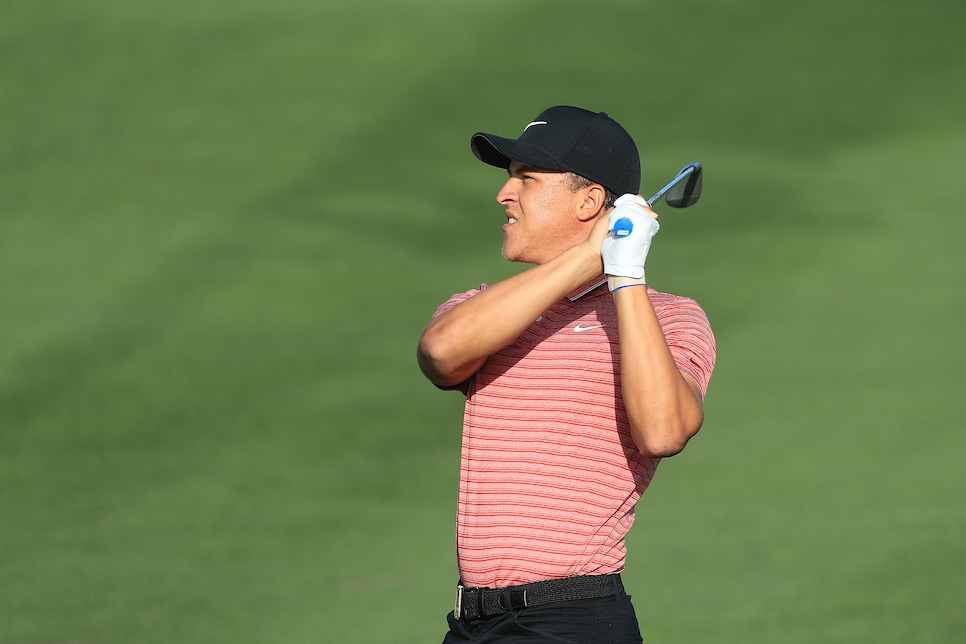 Cameron Champ was a late addition to the PGA Tour's Rocket Mortgage Classic field Wednesday night after the tour adjusted its stance on Champ's negative COVID-19 results.
Champ, 25, had to withdraw from last week's Travelers Championship after testing positive for coronavirus. However, Champ announced on Saturday that he had three negative COVID-19 tests following his positive result, and that he was asymptomatic. His plight raised the question if his initial result was a possible false positive, and if that was the case, could he return to tour competition immediately.
Initially the tour confirmed to Golf Digest that, out of an abundance of caution, Champ was not allowed to play in the next event, the Rocket Mortgage Classic in Detroit. But after discussions with the Centers for Disease Control and Prevention, the tour has decided Champ does not pose a threat to the rest of the field and has been medically cleared to return to competition.
"It is a great example of everyone being committed to working together to adapt and evolve in this constantly changing environment," Champ said.
With Champ's return, the PGA Tour announced it was changing its guidelines regarding positive COVID-19 cases.
"Going forward, in accordance with CDC guidelines, a player or caddie who tests positive for COVID-19 but has not had any symptoms may return to competition if he returns two negative test results, a minimum of 24 hours apart," the tour said in a statement.
Champ will remain subject to testing upon arrival in Detroit. He has been assigned the 2:10 p.m. tee time on Thursday off the 10th tee.
In an email to players this week, the tour also outlined changes to its stipend program. Players will now get $75,000 if they produce a positive test at home; originally the stipend was $10,000. On-site positive tests will also be $75,000, a drop from a previously announced stipend of $100,000.
"In an effort to further encourage players and caddies to utilize the Vault Health At-Home Test Kits, two significant changes are being made to the Stipend Program, effective immediately," the tour's email said. "First, to be eligible for the applicable stipend following an on-site positive test, a player or caddie returning from an off week must have completed an at-home test the week prior to returning to play. Second, the stipend amounts have been adjusted as outlined below to make them equal for an on-site positive or an at-home positive test result."
Champ will remain subject to testing upon arrival in Detroit. He has been assigned the 2:10 p.m. tee time on Thursday off the 10th tee.
(Brian Wacker contributed to this report.)
You are using an unsupported version of Internet Explorer. Please upgrade to Internet Explorer 11 or use a different web browser.