News
Cameron Champ says he's had three negative COVID-19 tests since positive result, but is not medically cleared to return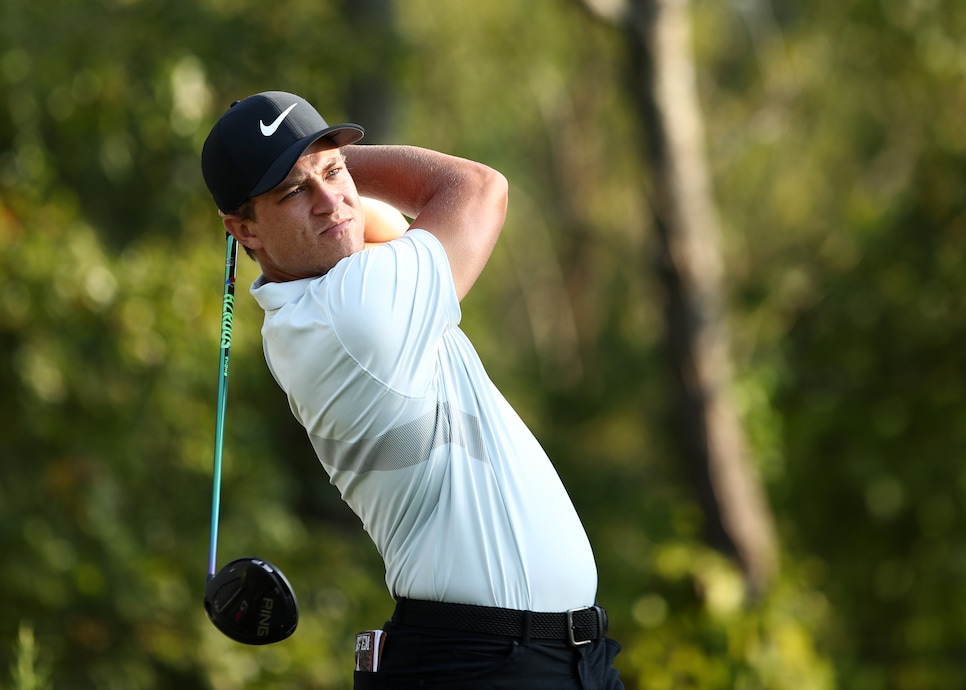 CROMWELL, Conn. — Cameron Champ announced on Saturday that he's had three negative COVID-19 tests since his positive result earlier in the week at the Travelers Championship, a result that per PGA Tour protocols forced Champ out of the event.
"Subsequent to my positive test result for COVID-19, I am fortunate to say that I had three consecutive negative test results in the 72 hours which immediately followed," Champ said in a statement. "I've felt great the whole time and experienced no symptoms. I am pleased to be on my way home in accordance with the CDC guidelines. I would like to thank my team, all the medical advisers and everyone at the Travelers Championship, as well as the player relations team at the PGA Tour, for their advice, care and attention during this process. A special thanks goes out to my fiancée, our family, my partners and all of you out there for the outpouring of love and support that I've received this week. Stay safe and see you soon!"
Champ's statement raised the question if his initial result was a possible false positive, and if that was the case, could he possibly return to tour competition immediately.
However, the PGA Tour confirmed to Golf Digest that, out of an abundance of caution, Champ will not be allowed to play in the tour's next event, the Rocket Mortgage Classic in Detroit.
"We are very pleased that Cameron had no symptoms and tested negative on the three consecutive days following his initial positive test result," a PGA Tour spokesperson told Golf Digest. "Out of an abundance of caution, we have elected not to medically clear Cameron to play next week."
The tour stated Champ will be eligible to return at the Workday Charity Open at Muirfield Village outside Columbus, Ohio, beginning on July 9.
Champ, 25, has made 12 starts in the 2019-'20 season, highlighted by winning the Safeway Open last September, his second career PGA Tour victory. He finished T-14 at the Charles Schwab Challenge two weeks ago and did not compete last week at Harbour Town.