News
Callaway Big Bertha driver, fairway woods, hybrids, irons: What you need to know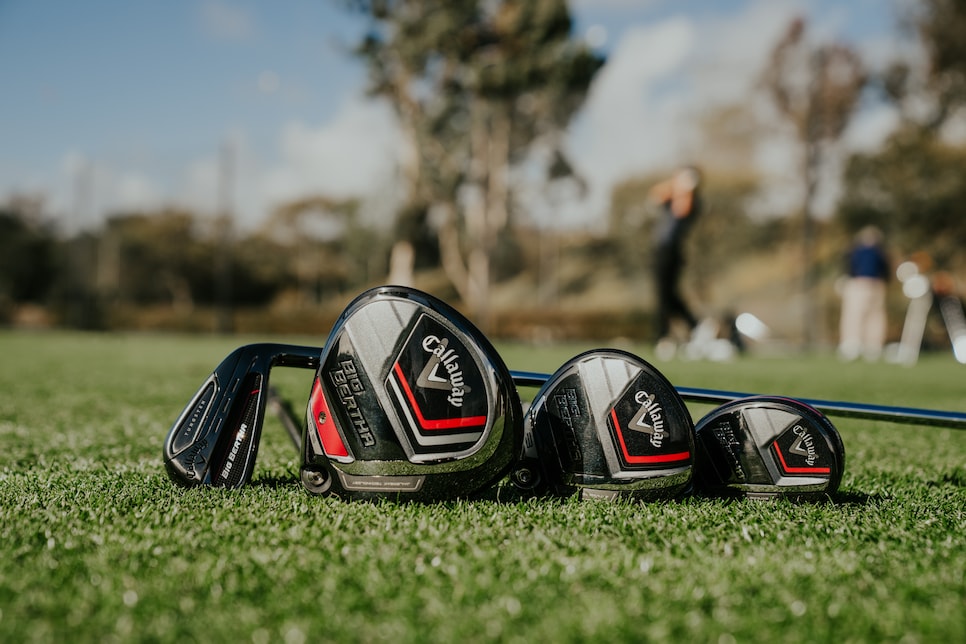 WHAT YOU NEED TO KNOW: Callaway updates the Big Bertha line of woods and irons, the company's super game improvement collection. The mix includes a large-faced driver designed for spin reduction and slice-reduction, fairway woods and hybrids with high-strength steel alloy face cup designs and irons jammed with more than 50 grams of tungsten to lower the center of gravity and stabilize the head for higher launch with extra forgiveness.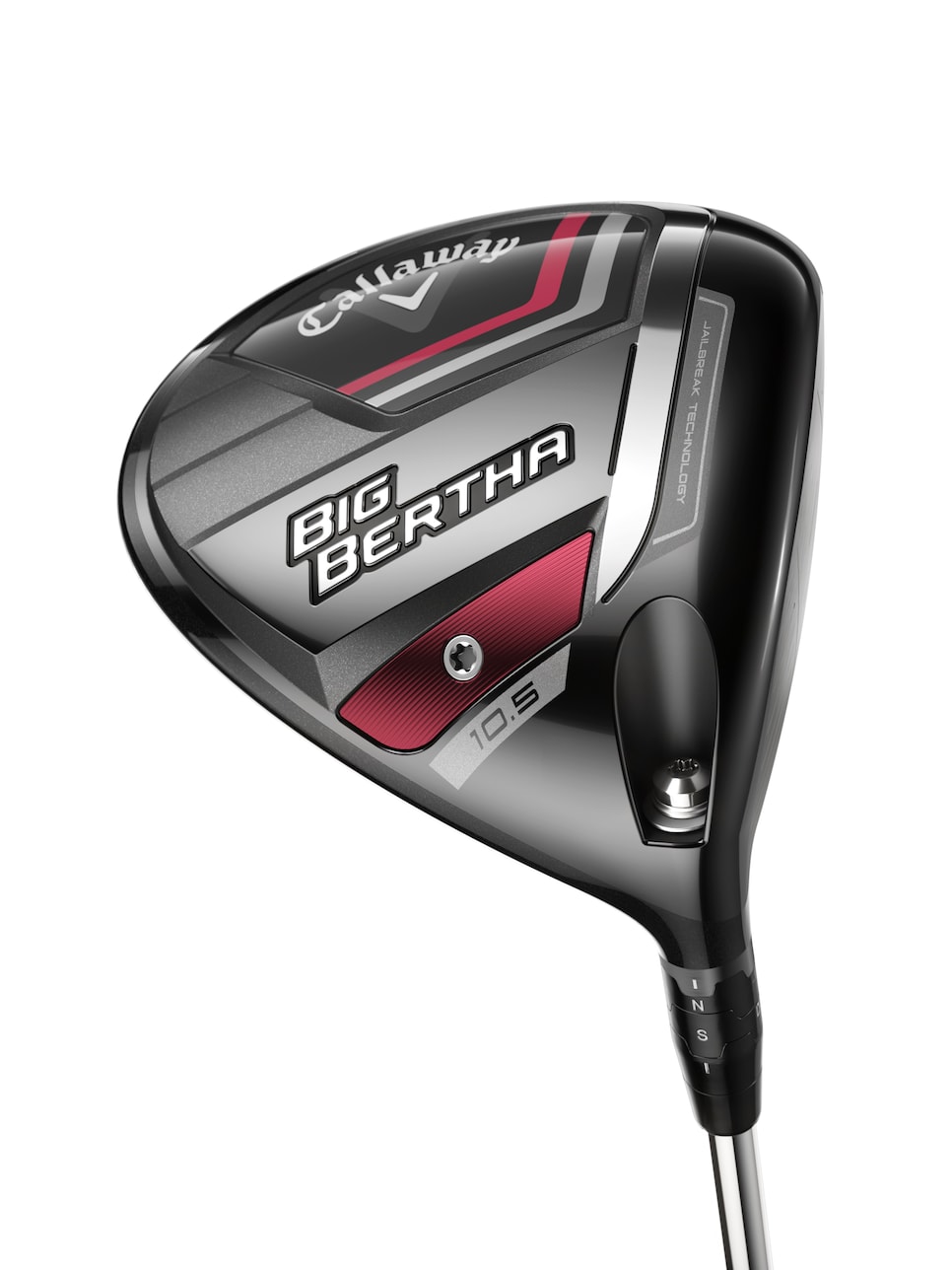 PRICE: Driver (9, 10.5, 12; $500); Fairway woods (16, 19, 21-Heavenwood with 42.75-inch shaft, 22, 25 degrees; $300); Hybrids (19, 21, 24, 27, 30, 33, 36 degrees; $260); Irons (available in 4-iron through sand wedge; $1,000/$1,100 for a set of six irons, steel/graphite).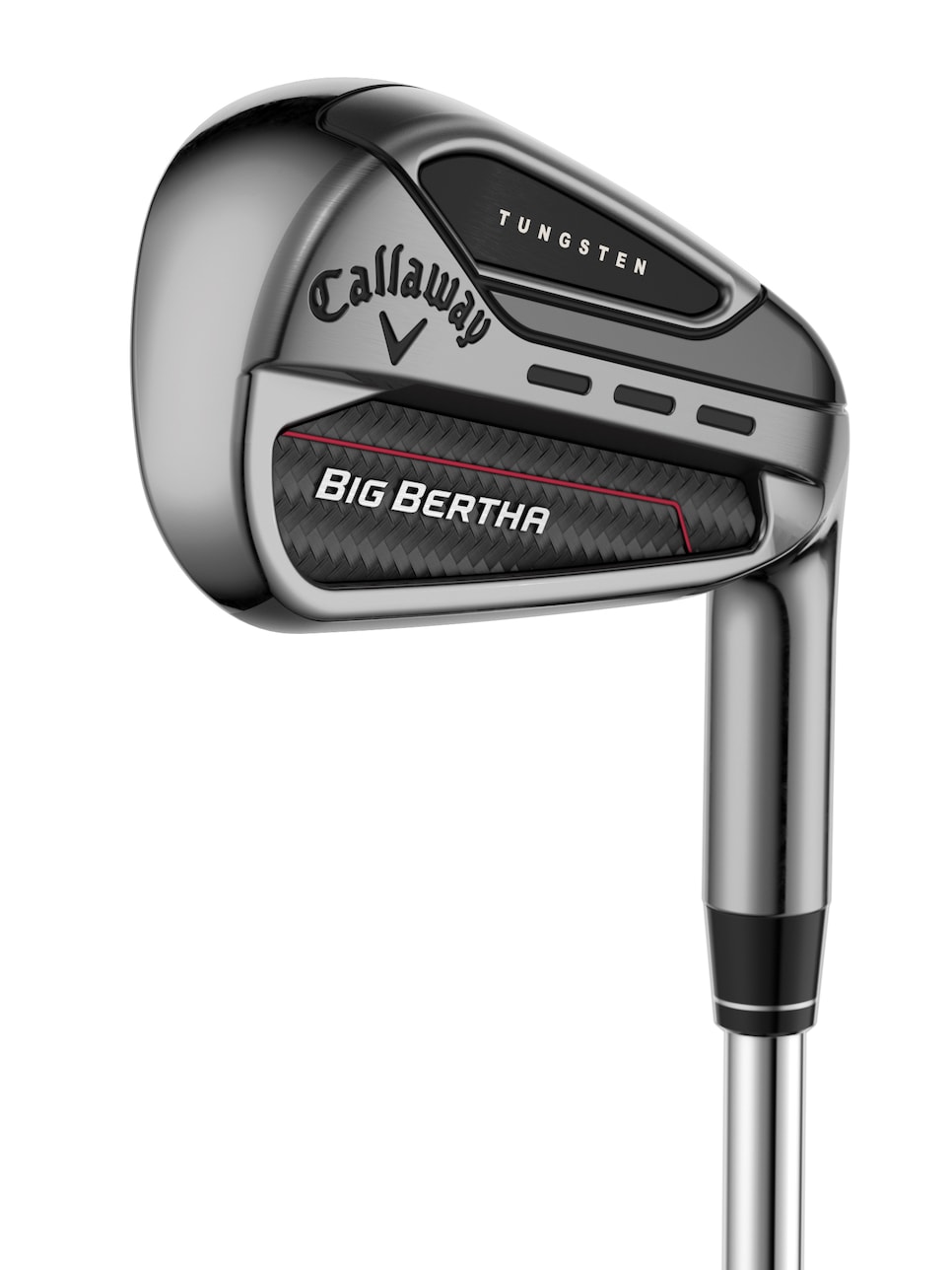 3 COOL THINGS
1. Irons with speed and height. The Big Bertha mantra long has focuses on making the hardest clubs easiest to hit and that started more than two decades ago with the original Big Bertha irons. This new set finds plenty of ball speed with the wraparound cupface design that makes for a thin, faster-flexing design for more ball speed across a wider area. But that extra speed, enhanced further by stronger lofts like a 27-degree 7-iron and 42-degree pitching wedge, is bolstered by two separate wedges of tungsten that are low and out toward the toe. The first slug, as much as 43 grams, is internal within a toe section of the hollow body design. Further stabilizing the head is an 11-gram piece of tungsten that's external to help pull the center of gravity farther back from the face to help with higher launch.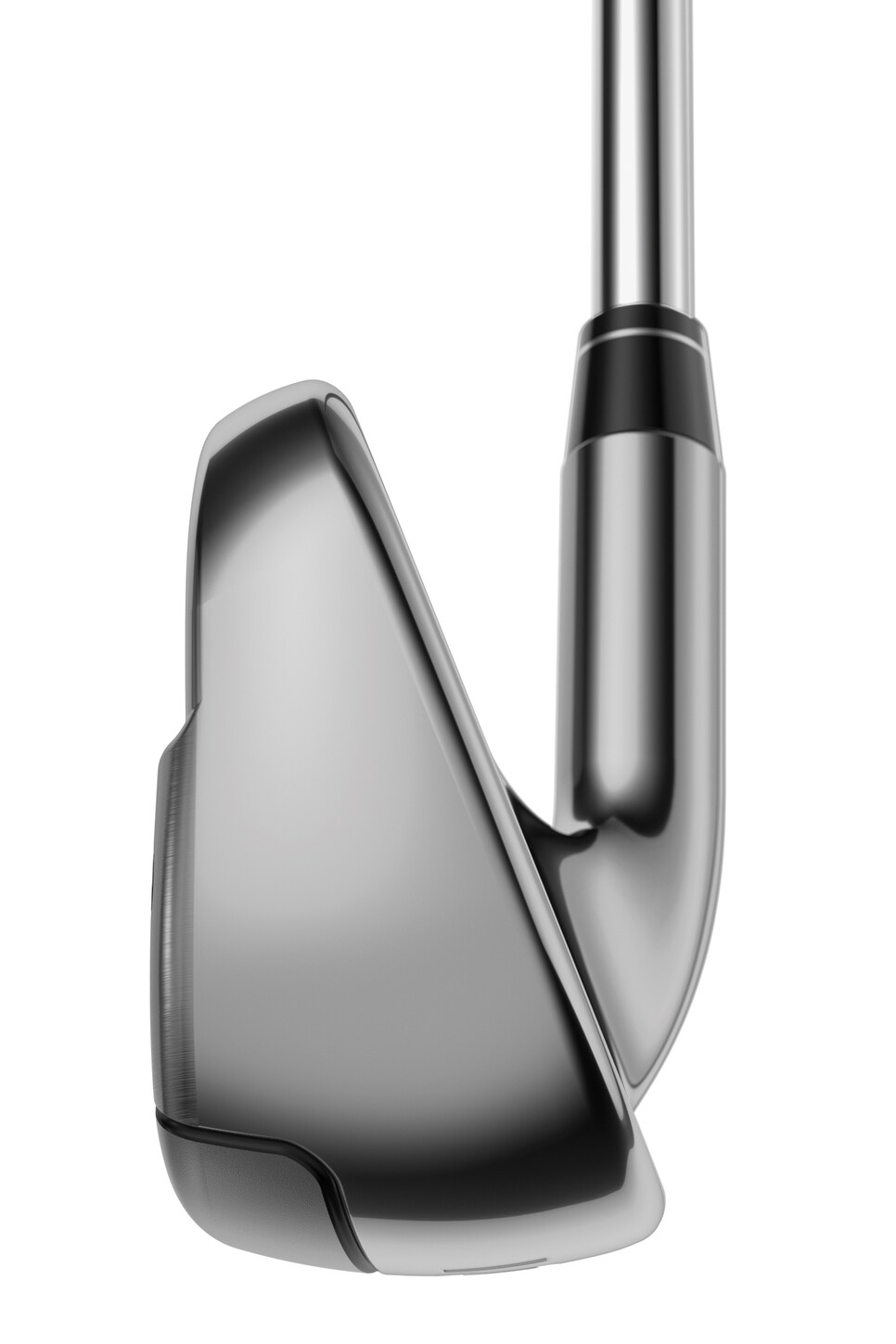 "We're able to strengthen the lofts but there are no issues with getting the ball up in the air because of what we've done with the internal tungsten," said Brian Williams, Callaway vice president of research and development. "Launch is not just about loft, it's about the mass properties. When you have a low, deep CG like we have, you're going to get increased launch angle, help from dynamic loft, and I think this is going to be far and away our club that launches the highest."
2. Drivers with a low-spin slice fix. The typical solution to fighting a slice has been to build drivers with a closed face, weight in the heel but plenty of off-center hit forgiveness because well, slicers, generally have a lot of mis-hits. But when Callaway introduced its Big Bertha B21 driver, it took the tack that a more forward CG would be a better way to attack the slicing spin of those off-center, open-face impacts. The new Big Bertha driver takes a similar approach. It benefits from some of the company's more proven technologies, including a triaxial carbon composite crown, a large variable thickness face designed through artificial intelligence and the latest version of the lightweight jailbreak feature, the wishbone-shape titanium piece behind the face that joins the crown and sole. It concentrates additional flexing in the face for better ball speed.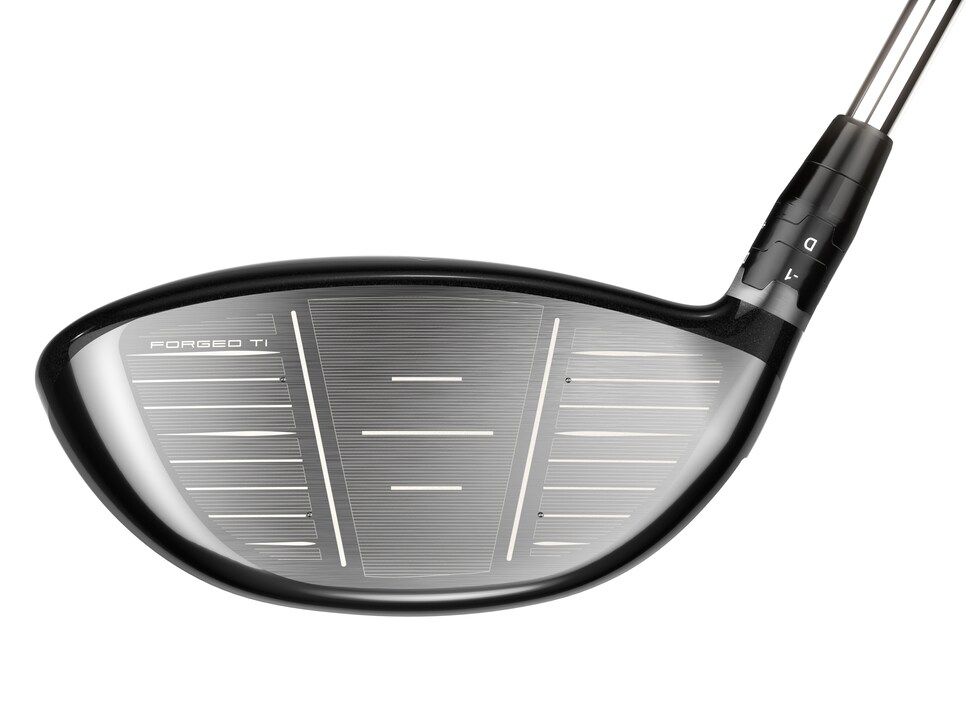 "In this application, we're talking about reducing spin for this player that swings down and across the ball," Williams said. "We've refined that approach with a little bit lower and more forward CG positioning. We have weight in the heel giving a visual signal that it's going to be a draw bias. But really it's the spin reduction that they're going to see that gets the ball further and straighter down the fairway. The lower RPMs reduce that side spin, reduce the overall back spin, bring the ball a little bit lower, and keep it left."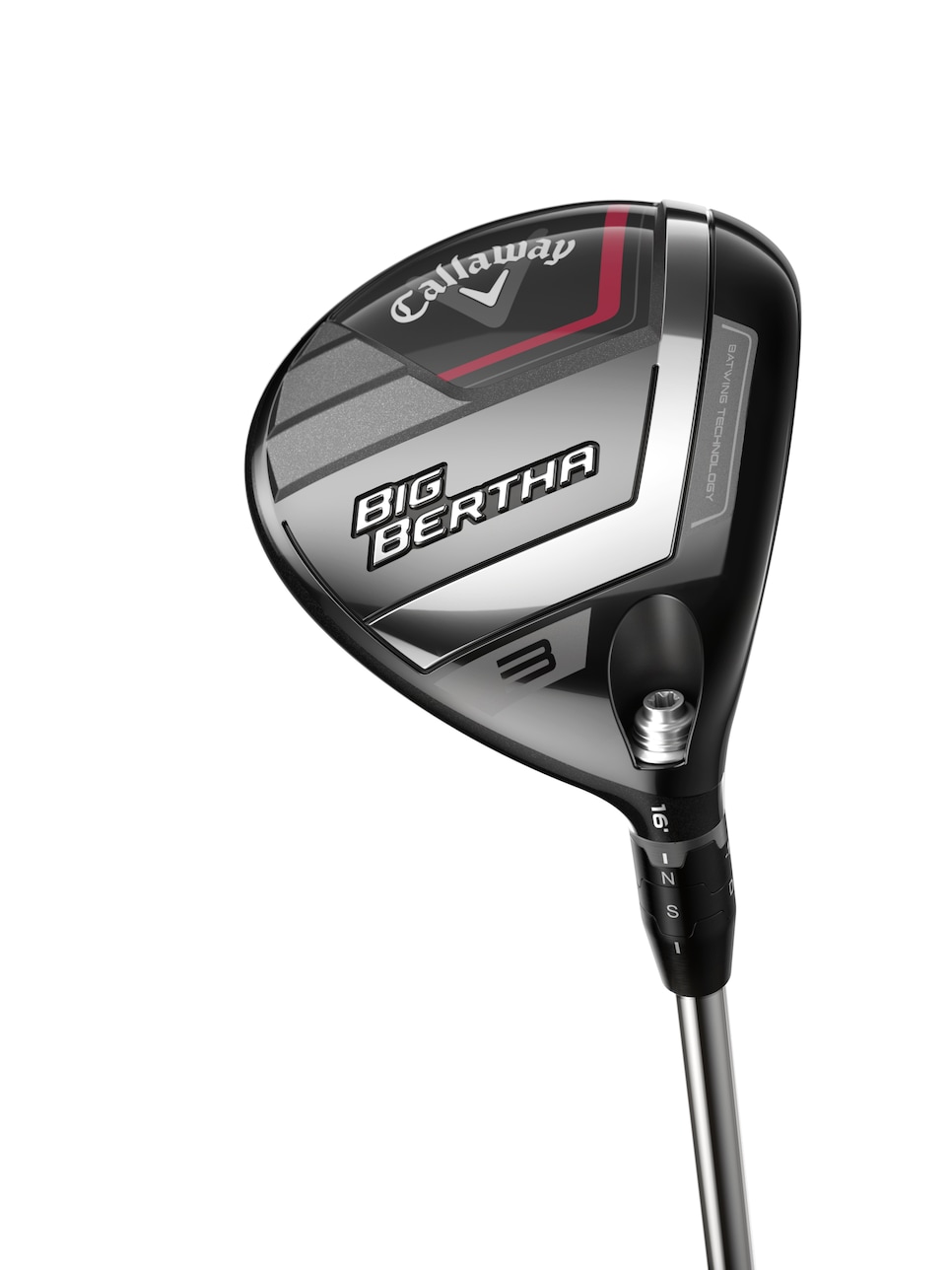 3. Multimaterial woods and hybrids with extra high-loft options. The shaping of the fairway woods and hybrids has been refined somewhat to further inspire confidence, but the most comforting thing to the super game-improvement players looking at these clubs should be all the efforts to make these clubs easier to launch. That includes a shallow face design, more loft and shorter shafts on the fairway woods. The nominal lofts on the adjustable 3-wood and 5-wood are one degree weaker than the comparable Paradym fairway woods, while the shaft lengths are a half-inch shorter for more control. As well, there's the Heavenwood with its 7-wood loft and 4-wood length.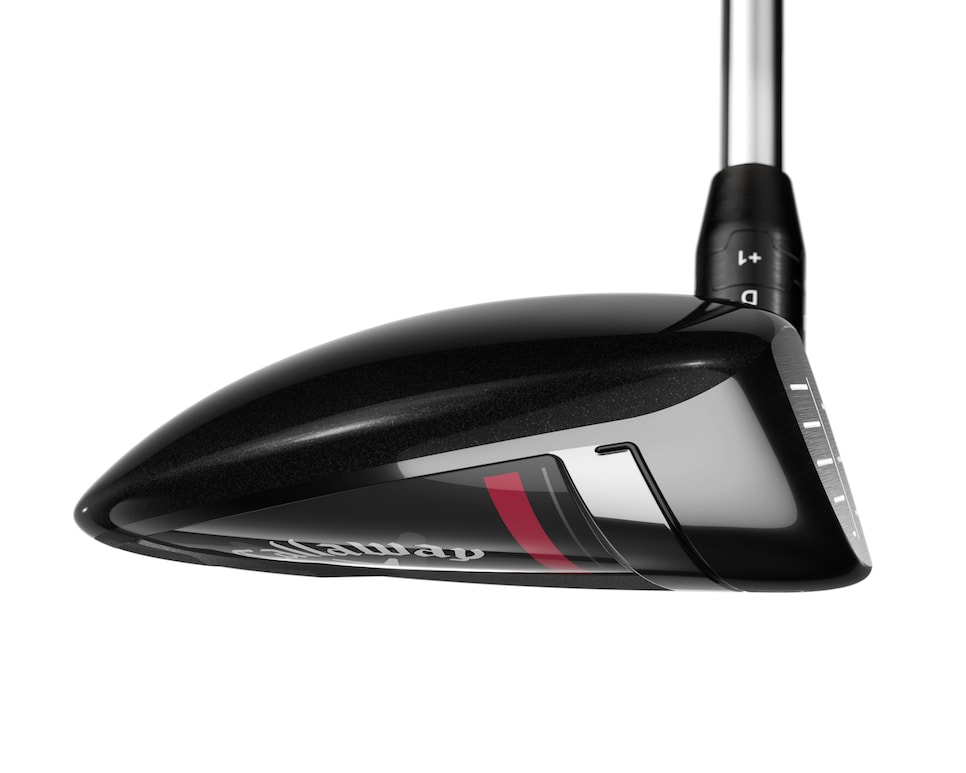 On the Big Bertha hybrids, which features more of a squared toe look to ease the transition from regular irons, there are increasing options to integrate these clubs deeper into your set. That includes lofts that stretch to a 9-iron loft. An internal tungsten bar low helps to increase potential launch, as well. Both the fairway woods and hybrids benefit from a wraparound cupface made of high-strength 455 steel. That face is backed by a winged "jailbreak" feature that joins crown and sole to concentrate more flexing in the face at impact.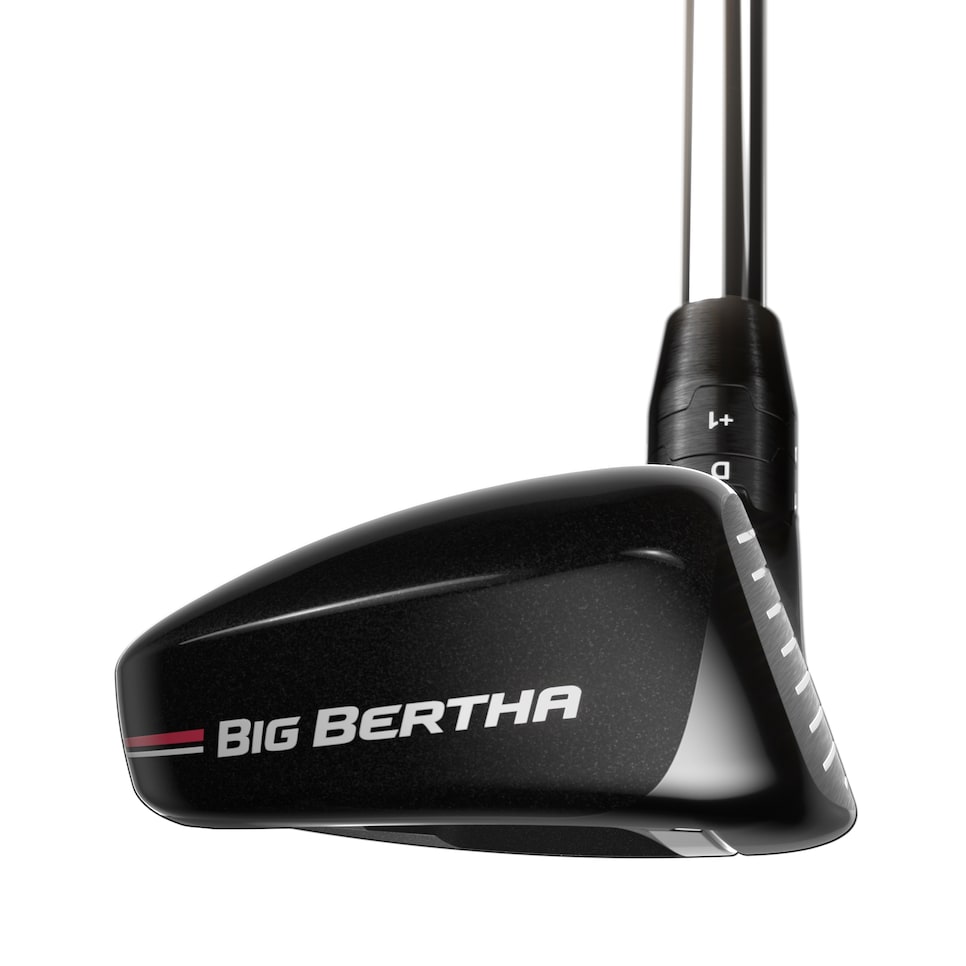 "Batwing Technology is an important feature for us, really bridging that boundary out there at the toe, stiffening from the crown to sole, and allowing more energy and more force to transfer and flow through the space," Williams said. "That's helping us get ball speeds and distance even with easy and slow swings."