Equipment
Callaway Sure Out wedge line adds two new lofts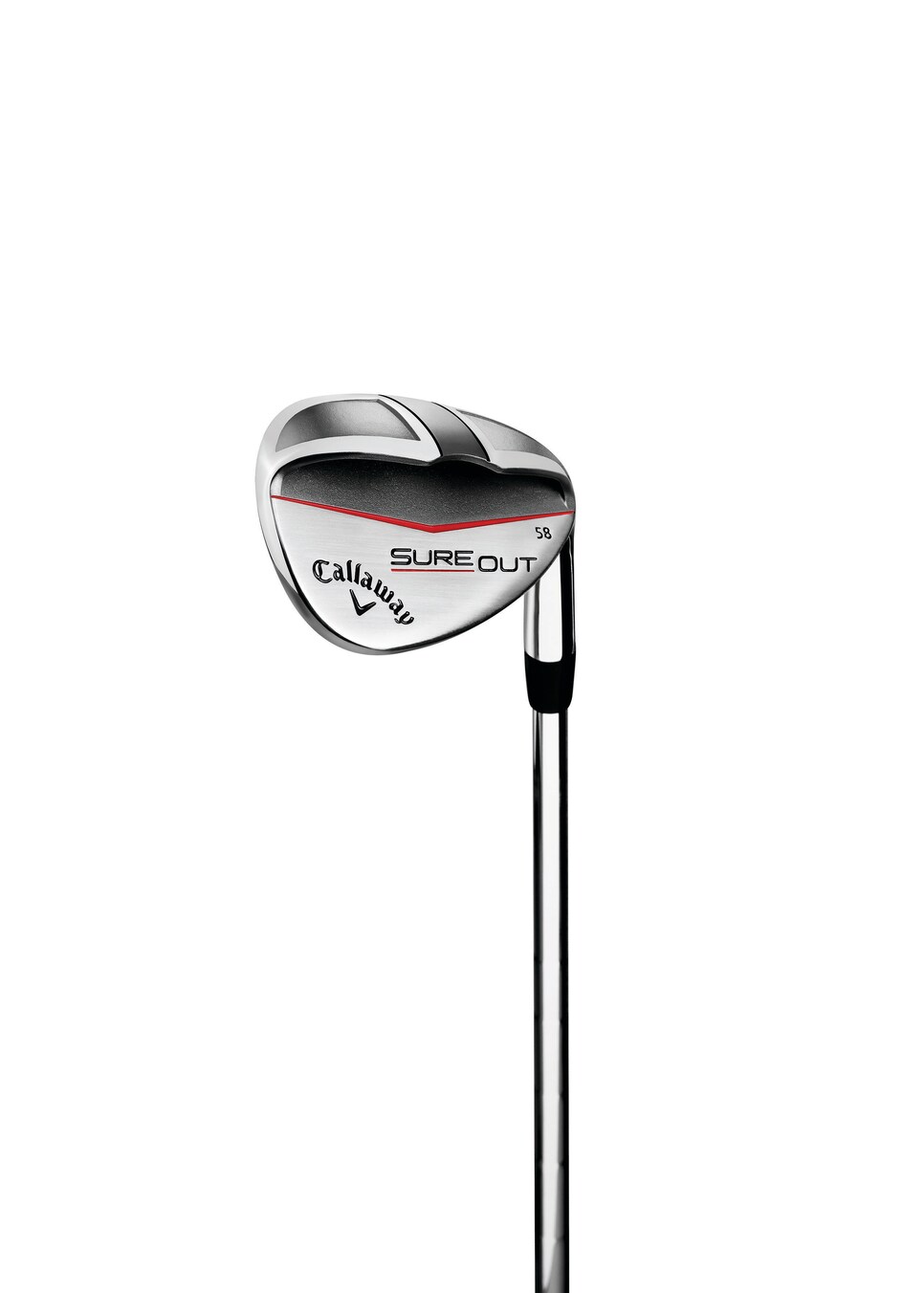 The Sure Out, which was designed with input from noted teacher Hank Haney, who's focused most of his teaching in recent years on improving the games of average golfers.
"The big problem people have with the normal sand wedge," Haney says, "is you have to open the face, and that terrifies a lot of average golfers. And the other thing is when you swing into the sand, the sand offers resistance.
"So part of our goal with the Sure-Out was to design a club where there's very little resistance with the sand so even somebody with very little clubhead speed can still get the ball out of the bunker."
The Sure Out uses a wide, high-bounce angle sole with greater curvature from leading edge to trailing edge. That curvature, or camber, allows a player to set up the club with a square face angle and simply swing on a more natural straight-on path, not an outside-to-in shape. It also features 17 grooves that extend completely from heel to toe across its oversize face.
The design aims to simplify shots around the green and in greenside bunkers through its oversized shape and the fact that it works best when players take a normal setup position with a square face and square stance. Haney says that even for a flop shot—maybe the most fear-inducing shot for the average golfer—the Sure Out is designed to eliminate the need for an open set up and a swing path that cuts across the ball.
"The ball just pops us in the air, even when you hit behind it," he said. "There's a lot of forgiveness in this club."
Originally offered in 58- and 64-degree lofts last year, the line now will include more traditional 56- and 60-degree lofts.
Shop the new Sure Out wedges here. ($120 in either KBS 90 steel or UST 65 graphite shafts).