Equipment
Callaway Sure Out wedges aim to relieve average golfers' greenside disasters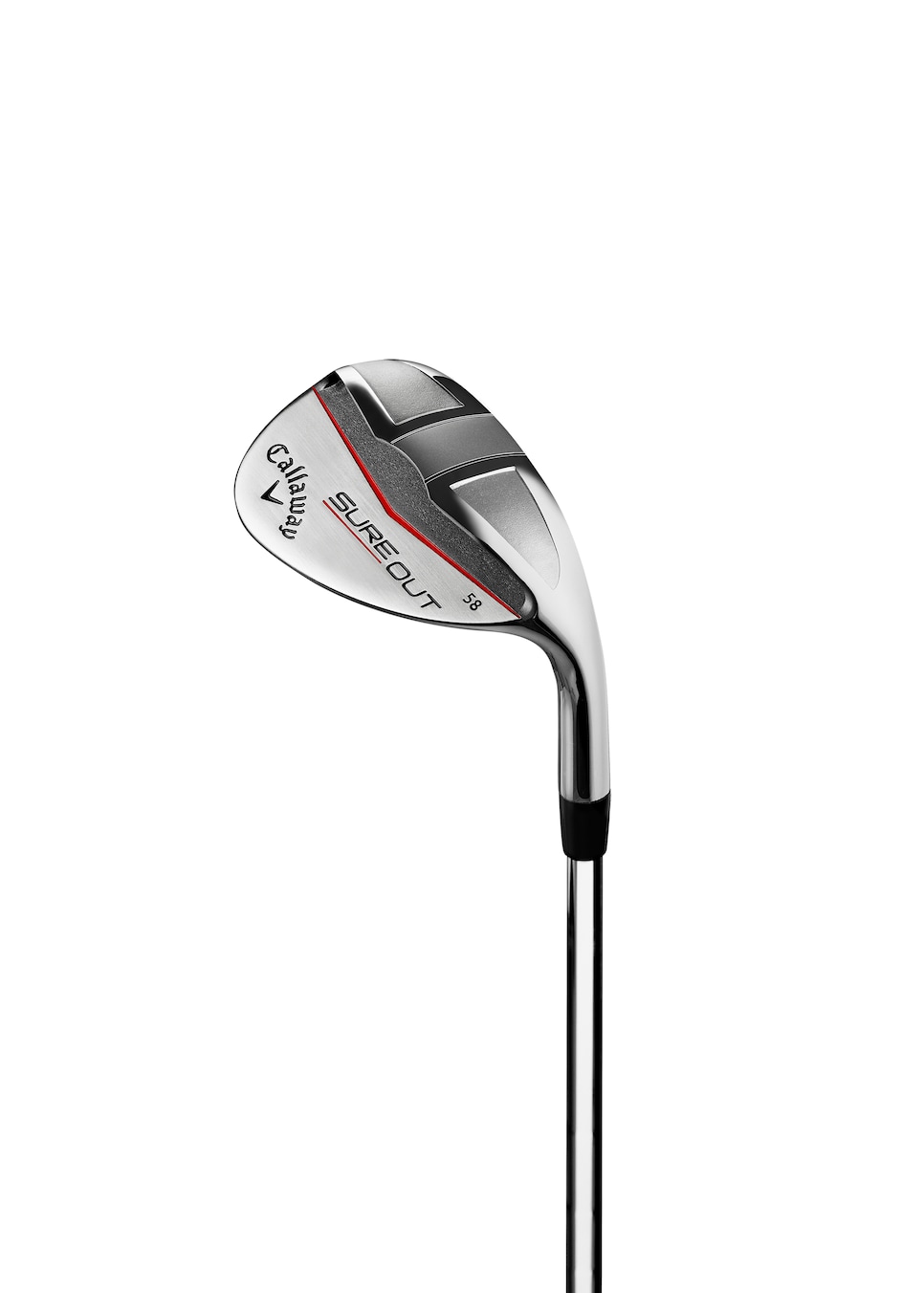 The Callaway Sure Out wedge was designed with one guiding principle: To eliminate the bladed or chunked wedge shot.
While the vast majority of wedges being introduced today seem focused on the intricacies of groove design and loft and bounce angle permutations, this Callaway wedge, which takes its name from the original wide-soled Ben Hogan design from half a century ago, is taking up on the current trend in what can only be termed average golfer "disaster" wedges. While several have been offered only via the infomercial route, it's rare for a mainstream manufacturer to head down this route. Only Cleveland with its SmartSole designs for chip and pitch shots, Tour Edge with its slightly oversize 1Out Plus model and Fourteen with the H-030 have ventured into this territory.
Now, Callaway in concert with some input from noted teacher Hank Haney is bringing its technological horsepower to those with needy short games. Haney, the former instructor for Tiger Woods and other tour players, has been focusing his teaching on average golfers in recent years, and he sees the short game as an underserved trouble area, particularly in the sand.
"The big problem people have with the normal sand wedge," Haney says, "is you have to open the face, and that terrifies a lot of average golfers. And the other thing is when you swing into the sand, the sand offers resistance.
"So part of our goal with the Sure Out was to design a club where there's very little resistance with the sand so even somebody with very little clubhead speed can still get the ball out of the bunker."
The keys to the Sure Out's design are an oversized shape, 17 milled grooves that extend across the entire area of the oversized face and most especially a wide, high-bounce angle sole with greater curvature from leading edge to trailing edge. That curvature, or camber, allows a player to set up the club with a square face angle and simply swing on a more natural straight-on path, not an outside-to-in shape.
The Sure Out also works on partial pitch and flop shots. Again, because of the wide, cambered sole design, a player need not set up open to hit a flop shot.
The Sure-Out is offered in two lofts (58 and 64 degrees) and both in lightweight steel (KBS 90) and graphite (UST). It is slated to be in stores March 10 ($120).