Equipment
Callaway's Great Big Bertha lineup: What you need to know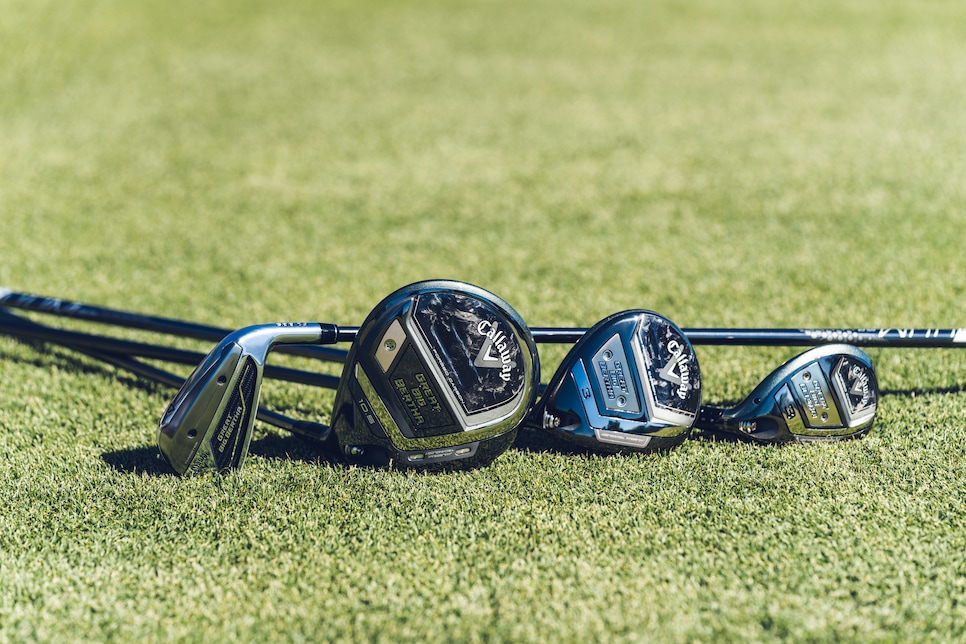 WHAT YOU NEED TO KNOW: Callaway's new Great Big Bertha line (driver, fairway wood, hybrid and irons) employs special forms of carbon composite and grades of titanium—even in the irons. The goal is to maximize the way mass can be reallocated in search of new distance potential—all without the limitations of cost.
PRICE: Driver, $700. Fairway woods, $500 per club. Hybrids, $450 per club. Irons, $450 per club.
THE DEEP DIVE: In an era when lotteries are rewarding average Joe's billions of dollars, all of us were given to dreaming of what we might do with our lives if money were no concern. Callaway's engineers apparently already know what that is like. In essence, that was the design brief on the company's latest launch of a family of metalwoods and irons known as Great Big Bertha. Build yourself a full set of the new Great Big Bertha's and it will set you back a Powerball jackpot or two, perhaps $5,300, putter not included.
But the Great Big Bertha lineup isn't about wanton extravagance. Rather, it is a chance to explore the possible.
"The goal was to see how far we could push it in performance," said Scott Manwaring, Callaway's director of design.
Getting there required special forms of carbon composite that help the Great Big Bertha reduce driver design by 30 grams or close to 10 percent of the total weight. It also includes a set of irons constructed with "commercially pure titanium" (essentially medical grade). More than 50 percent of the mass of the head, or an average of 150 grams, is contained in an external tungsten bar that frames the sole and lower back portion of the iron. In total, this is a set of clubs that looks to set new standards in mass properties for Callaway.
"We wanted to bring the most possible innovation, the most possible technology, and a real material difference," said Dave Neville, Callaway's senior director of brand management.
That technology push starts naturally with the driver, which like recent high-end Callaway offerings such as the Epic Star line, focuses on a lighter weight approach. The Great Big Bertha driver uses a lightweight form of carbon composite called forged composite (or what Callaway calls "forged carbon"). The forged composite, which was first used in Callaway drivers with the Razr Hawk back in 2011. Forged composite features small pieces of carbon fiber composite that can be formed into distinct shapes, which is different than typical carbon fiber sheets. Callaway originally developed the use of the material in collaboration with Lamborghini automobiles.
"What's really interesting about the forged carbon material is that it's multi-directional," Neville said. "It's very lightweight and very strong, and it allows us to do some different things with shaping that we can't do with traditional carbon. It allows us to have that huge toe patch on the sole which is saving us a ton of weight, and that's going to help a lot with swing speed."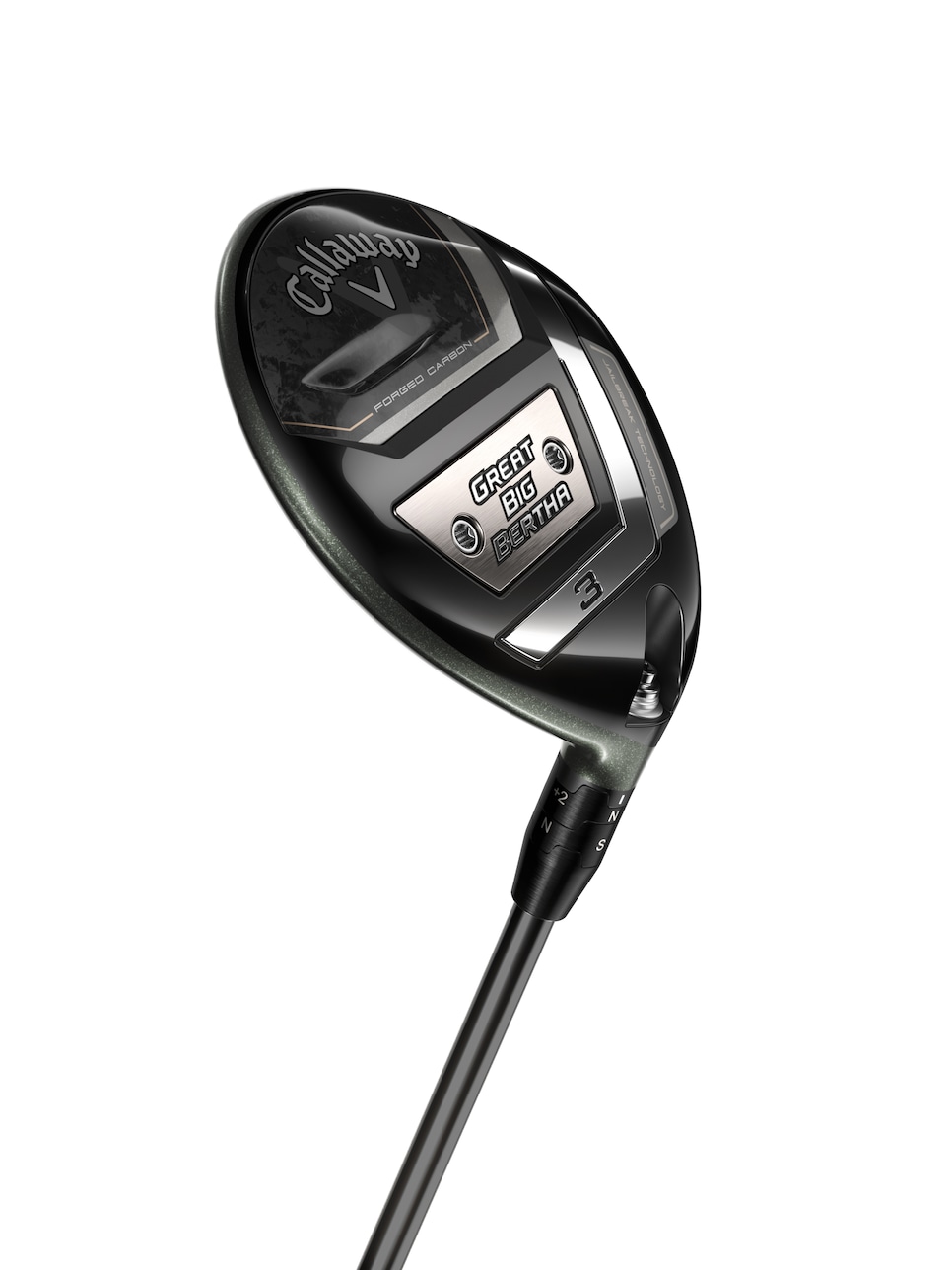 Both the fairway woods and hybrids in the Great Big Bertha lineup feature the same approach as the driver, including a titanium face supported by a version of the company's "jailbreak" structure that strengthens the crown, sole and perimeter of the face to create a larger more flexible area on the face.
Another element in the metalwoods, which will be repeated in the irons, is how the lighter weight carbon composite and titanium face and body free up more discretionary mass to be used in the form of heavy steel and tungsten. That results in a low center of gravity and a slight draw bias. According to Neville, some 53 percent of the total mass of the fairway woods is "discretionary weight," while 100 grams of each hybrid head is saved weight.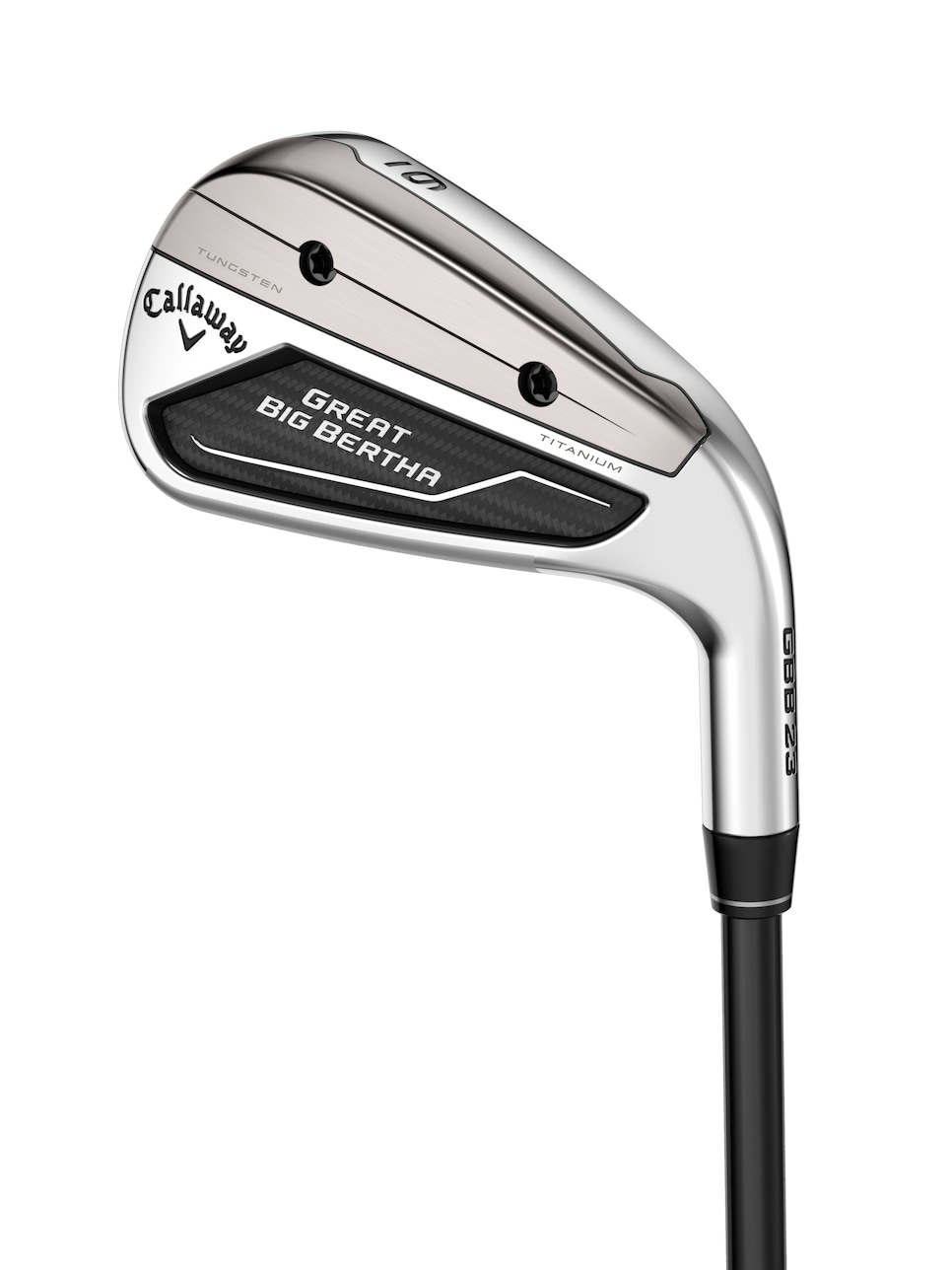 The Great Big Bertha irons utilize a body made of commercially pure titanium, which is both lightweight and bendable, making it ideal for irons being adjusted for the proper lie angles. Screwed into the back of the irons is a bar of heavy tungsten that weighs 145 grams, lowering the center of gravity and providing the impetus for higher launch with less spin. That combination is at once obvious and not trivial, said Manwaring. Titanium is just the start of a solution to how to take advantage of the most optimized mass properties, he said
"You have these competing problems and you have an asset that you can leverage to sort of find a path to success," he said. "But you've got 50 percent of the weight that you still need to deal with. Now you've solved a couple problems and now you've opened up a lot of doors to mass properties, to CG depths, and to a lot of cool opportunities.
But it's how the tungsten weight works with the rest of the iron's construction, and specifically how it's screwed into thew body, that is crucial to the club's success.
"There are a couple of things going on here that you have to pay attention to in terms of conservation of momentum," he said, saying that the key is how the multiple pieces of the iron, including the cupface, the body, the vibration damping urethane microspheres and the massive tungsten weight work as a unit. "Those screws are seeing a jackhammer force. Those screw threads see the maximum loading. You've got to match up the screws perfectly so the ball can see the body.
"It's a tricky, tricky design project."
Manwaring said the goal was to take the shape of Callaway's Apex DCB iron and "see what we could do if we could convert it into a titanium platform and overcome all the problems that arise with a titanium iron—from bending to managing stresses to getting enough weight back into the body."
By comparison, the Great Big Bertha irons feature nearly triple the tungsten used in the Apex DCB irons.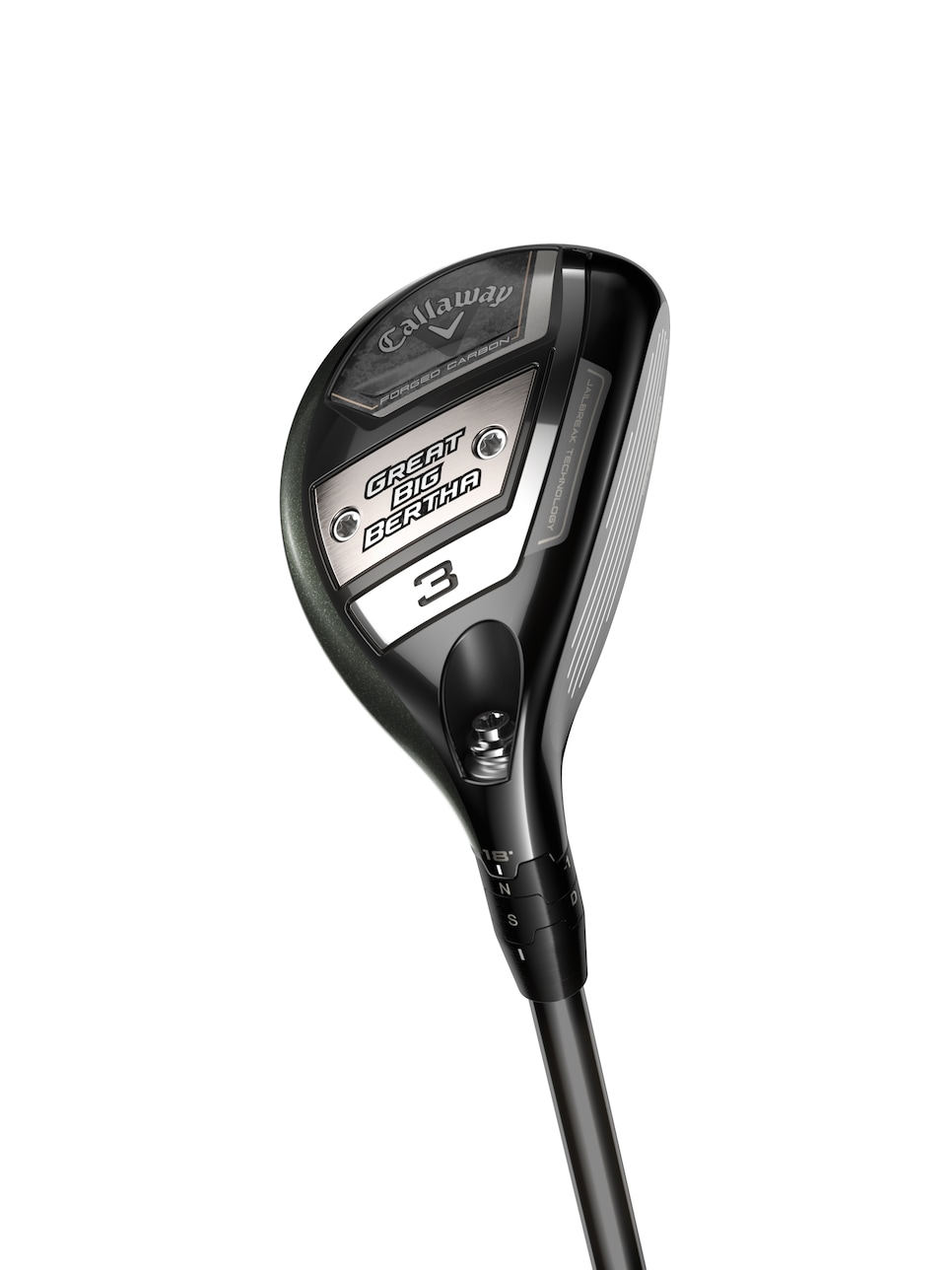 The Great Big Bertha line, which largely targets golfers looking to enhance swing speed and launch compared to standard clubs, will require an investment. The line includes lightweight shafts in all clubs (the 60-gram and 50-gram Helium iron and driver shafts from UST Mamiya). The driver (9, 10.5, 12 degrees) retails for $700. The fairway woods (15,18, 21, 24 degrees) and hybrids (18, 20, 23, 26, 29 and 32 degrees) sell for $500 and $450 each. The irons (4-iron through sand wedge) are offered at $450 per iron or $3,600 for a set of eight.