Equipment
Callaway just made a subtle change to the cover of its Chrome Soft 360 Triple Track golf balls. Here's why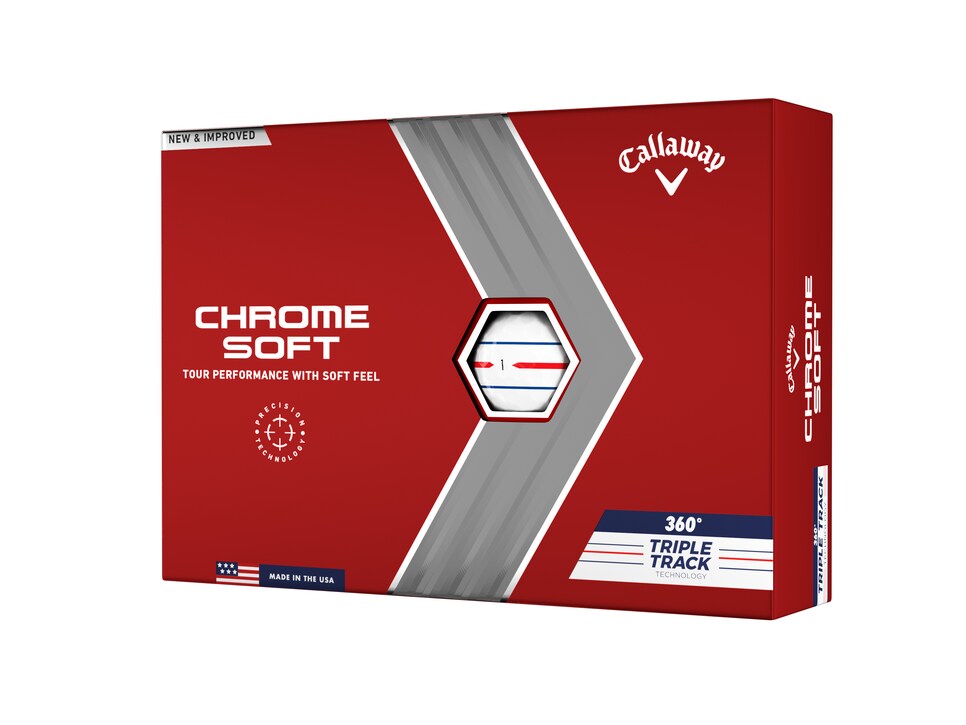 Callaway has expanded its line of Chrome Soft Triple Track balls by expanding the alignment lines on the cover so they go all the way around the ball. The Chrome Soft 360 Triple Track balls are designed to provide advanced alignment across the golf ball to help golfers choose the proper start line and promote visible roll feedback on the putting green. The new versions are available in the Chrome Soft, Chrome Soft X and Chrome Soft X LS models.
The balls retain all the R&D of the standard Chrome Soft line, including its hallmark "precision technology." When producing multilayer golf balls, every layer needs to be centered. To assure that, the company moved away from 3D x-ray tech to high-definition—essentially a digital x-ray that can see and measure each layer.
That's important because an off-center core will affect performance; an unbalanced compression of the ball can create an offline shot depending on what side the imbalance is on. The difference, according to Callaway, can be more than 2 miles per hour of ball speed, 2 degrees of launch angle and 1,200 rpm of spin. Using a robot hitting a 6-iron, the difference was nearly five yards of carry and nearly 17 yards of left-to-right dispersion.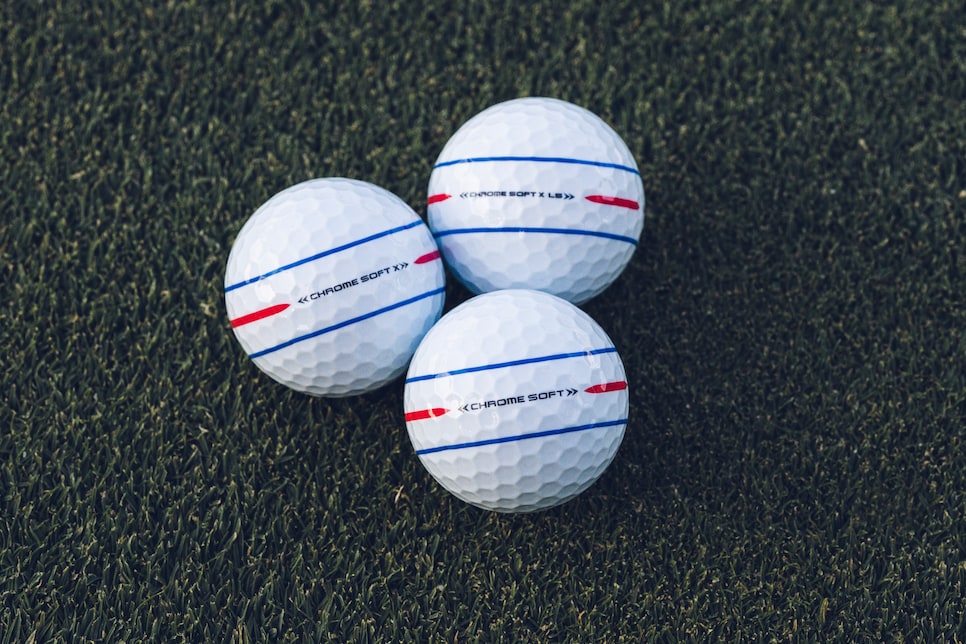 Each Chrome Soft 360 Triple Track model also boasts an aerodynamic dimple pattern designed to produce lower drag and a more penetrating flight. The core is more resilient, which leads to more driver and long iron ball speed without changing the compression. Not changing the compression was key as it allowed Callaway to maintain the soft feel.
The three-piece Chrome Soft is designed for lower spin on full shots to assist distance and works for a wide range of players. For the four-piece Chrome Soft X—the company's most played ball on tour—the goal was to maintain the spin profile as its tour staff already was satisfied with that while picking up some speed from the re-engineered core.
The four-piece Chrome Soft X LS is the lowest-spin version of the family and boasts a softer cover formulation to increase spin around the greens while maintaining or slightly reducing spin on full shots.
Each of the new Chrome Soft 360 Triple Track golf balls are available immediately. Cost is $50 per dozen.