News
California, New York governors welcome back professional sporting events, sans fans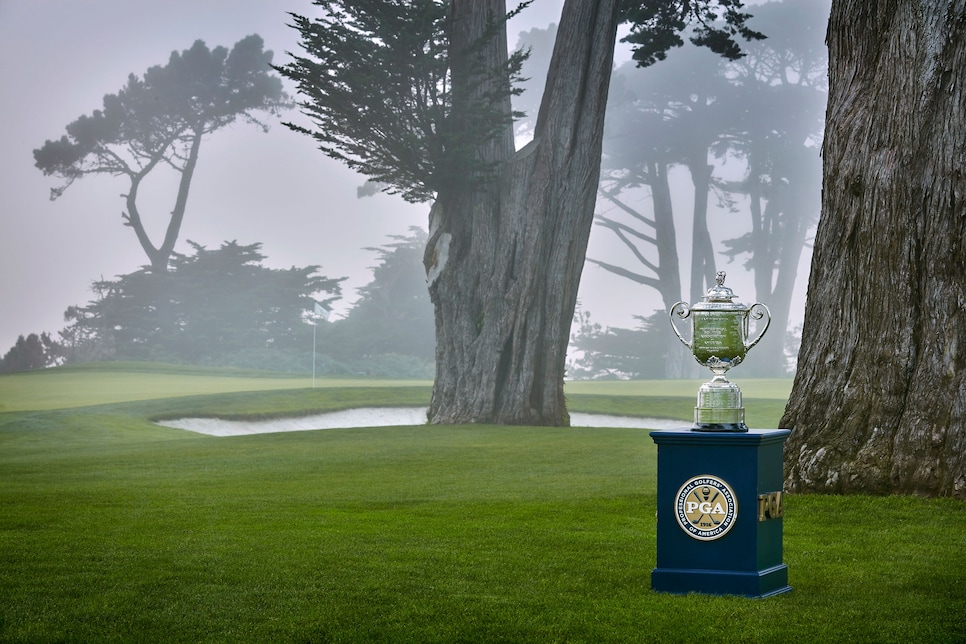 The governors of New York and California, states scheduled to host two of golf's three majors in 2020, signaled on Monday the return of professional sporting events—albeit without fans—as the country begins to reopen amid the coronavirus pandemic.
California Gov. Gavin Newsom said on Monday his state could allow competitions to reopen without spectators as early as the first week of June. Newsom did add the caveat that certain criteria would need to be met for this to come to fruition.
"Deep conditions, deep modifications, deep stipulations, in terms of protecting not only the players, but more broadly their support staff," Newsom said in his daily televised press conference. "We're not talking about fans in this respect. We're talking about the opportunity to work with county health directors, and work with the state to begin the process of organization around what they may or may not look like."
New York Gov. Andrew Cuomo made a similar appeal earlier in the day. While his speech was mostly directed to the teams in the Empire State, he and his team are happy to assist franchises and organizations with the process.
"New York state will help those major sport franchises to do just that," Cuomo said. "Hockey, basketball, baseball, football—whoever can reopen—we're a ready, willing and able partner. I think this is in the best interest of all the people and the best interest of the state of New York."
Last week in an interview with Golf Digest, PGA of America CEO Seth Waugh acknowledged his PGA Championship would likely be staged without fans, but held hope the event could ultimately be played at TPC Harding Park in San Francisco.
"We are excited to be the first major out, if things work out, but there is a lot of uncertainty," Waugh said. "Obviously, a lot more important things going on. We can't make any assumptions, really, so we are going about this looking at several different scenarios, and it probably won't be until early summer until things become more clear."
"They [Harding Park] want to have it, and so do we, but we only want to do something that's in their best interest to be a good partner," Waugh continued. "And if for some reason something changes or they aren't comfortable committing to doing it even without fans, then we'll look to go somewhere else."
Also on Monday, the USGA canceled local and sectional qualifying for the U.S. Open at Winged Foot in in Mamaroneck, N.Y. However, the organization is confident is can still host its flagship event come September.
"Throughout this process, our primary focus has been the safety and well-being of everyone involved, including our players, volunteers, host club representatives and staff," said John Bodenhamer, senior managing director of championships for the USGA. "We have not taken these decisions lightly and wish we had more options. But with a continued, keen interest in doing what is best for all involved, although we are extremely disappointed, this is the right decision."
As of Monday morning, San Francisco had 2,131 confirmed positive cases of COVID-19 and 36 deaths out of its 883,000 population. New York has more than 360,000 cases and 28,000 deaths, most of which have come from the New York City metropolitan area.
The PGA Championship is scheduled to begin Aug. 6, while the U.S. Open is set for Sept. 17.