Top Shelf SZN
Cale Makar sends helpless opponent into oblivion, proves as much in postgame presser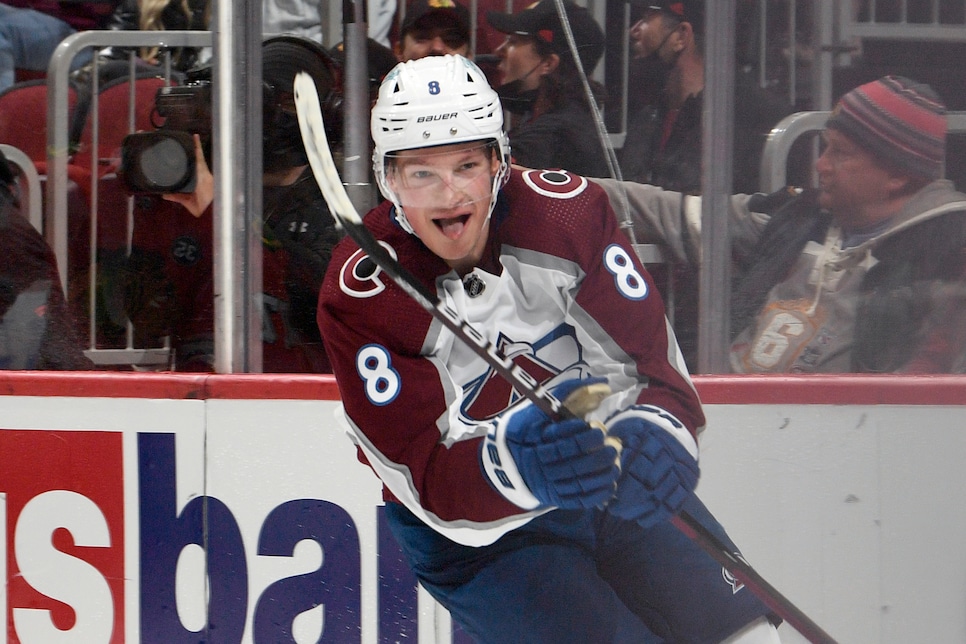 As a New York Rangers fan, I am contractually obligated to argue that Adam Fox, despite being just 23 years old, is already the best defenseman in the NHL, as evidenced by his Norris Trophy-winning season a year ago. Unfortunately, fellow 23-year-old superstar defenseman Cale Makar of the Colorado Avalanche refuses to let Fox own sole possession of the best D-man in the league title.
Case in point, Makar's stunning overtime game-winner from Tuesday night, which has since become the talk of Hockey Twitter given the absolute filth on display. Watch as Makar ends the life of Chicago Blackhawks center Kirby Dach with a good ol' fashioned spin-o-rama, which he then naturally followed up with a few disgustingly smooth dekes before going top shelf with the backhand over Marc-Andre Fleury's left shoulder. It's legitimately in the early running for goal of the season:
Reminder: this is a defenseman, folks, one who has now scored 14 goals on the season, which currently puts him among the top 25 goal scorers in the league. Among NHL D-men, Makar is fifth in points, seven behind Tampa Bay's Victor Hedman, who has played 10 more games than Makar this season. What this young stud is doing is so insane that it's made him the current solo favorite to win the Norris at +250. It's scary to think he's just getting started, too.
Anyway, back to Dach, who appears to be a promising young prospect for the Blackhawks but will have a hard time living this one down for awhile. It didn't help that afterward, while he was already dead as a doornail, Makar proceeded to dig his grave for him and then shower the dirt over his casket while maniacally laughing, figuratively speaking of course:
Goodness gracious. Not only did he get Dach's position wrong, he hit him with the "whoever their name was." Unprecedented level of disrespect, and remember, Dach is only three years Makar's junior. This isn't some veteran who has been in the league forever and undressed some poor kid and had to put him in his place. This is a cocky 23-year-old (in a good way) burying one of his fellow youngins. Tough scene for Dach, but it happens. Makar is simply built different.