Gift-Giving 101
Michigan QB Cade McNamara got his O-line custom Ping drivers, may never get sacked again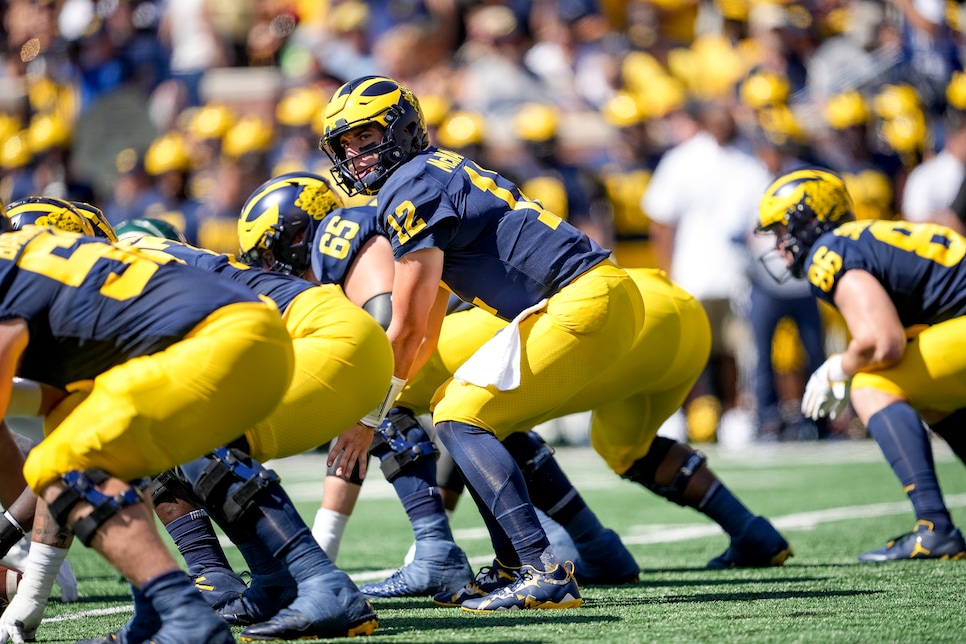 After a lackluster performance in the season-opener against Colorado State, Cade McNamara may not be the starting quarterback at the University of Michigan for much longer. That's not stopping him from spending some of those hard-earned NIL dollars like he is the starting quarterback at the University of Michigan, however.
Back in June, McNamara announced a NIL partnership with Ping Golf, which, in our humble opinion, is among the best NIL deals in all of college football:
While we're sure Cade is now decked out head to toe in Ping gear every time he tees it up, the signal-caller decided this deal could be beneficial for more than just his golf game. After his team's 51-7 win over the Rams, McNamara gifted his O-line with custom Ping drivers as a thank you for their hard work. Judging by how clean these look, McNamara may never get sacked again:
Sheesh. You don't even have to be a Michigan fan to know these are HOT FIYA. Ok, maybe Ohio State fans don't think they are, though you better believe they'd get over it if one of these lowered their handicap a bit. Am I right? One piped drive down the middle would be all it took for a Buckeyes fan to start screaming "GO BLUE!" at the top of their lungs. We kid, we kid.
By the way, yes, we realize Cade very likely didn't take money out of his own pocket to pay for these bad boys. But he's still putting the NIL deal to good use by hooking up the hogmollies up front. They pretty much have to fight for him to be the starter now. Chess, not checkers, Cade.