News
Caddie involved in worst high five of the year, redeems himself by winning 17th-hole contest at the Players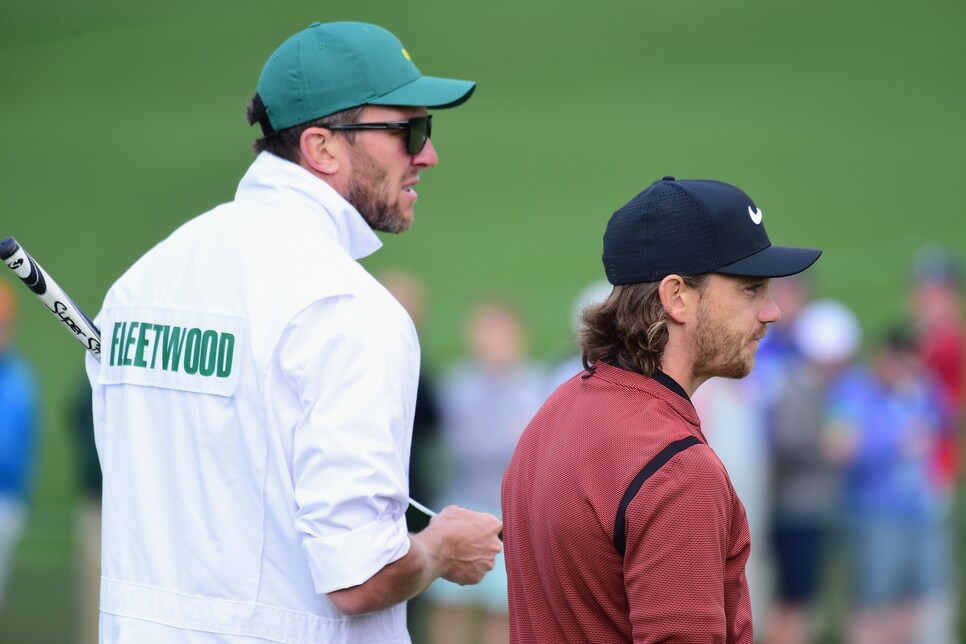 PONTE VEDRA BEACH — This time, the high five between Tommy Fleetwood and Ian Finnis was directed toward the caddie. And it went a lot more smoothly.
It's tough to determine who was more to blame for the blooper, but on Wednesday, we learned Finnis isn't a total klutz. With a tee shot to six feet, 11 inches on TPC Sawgrass' famed 17th hole, Finnis won the annual Caddy Competition, which benefits the Bruce Edwards Foundation. Kevin Chappell's caddie, Joe Greiner, finished second with a shot of nine feet, 10 inches.
As you can imagine, there were a lot of failed attempts. Out of 107 tries, 62 found the water. And when they did, everyone in attendance was reminded of it on a big video board that listed the caddie's name and the "WATER" result. We're sure they loved that.
But Finnis surely enjoyed seeing his name listed on top of that giant screen just two months after that embarrassing viral moment between him and his boss: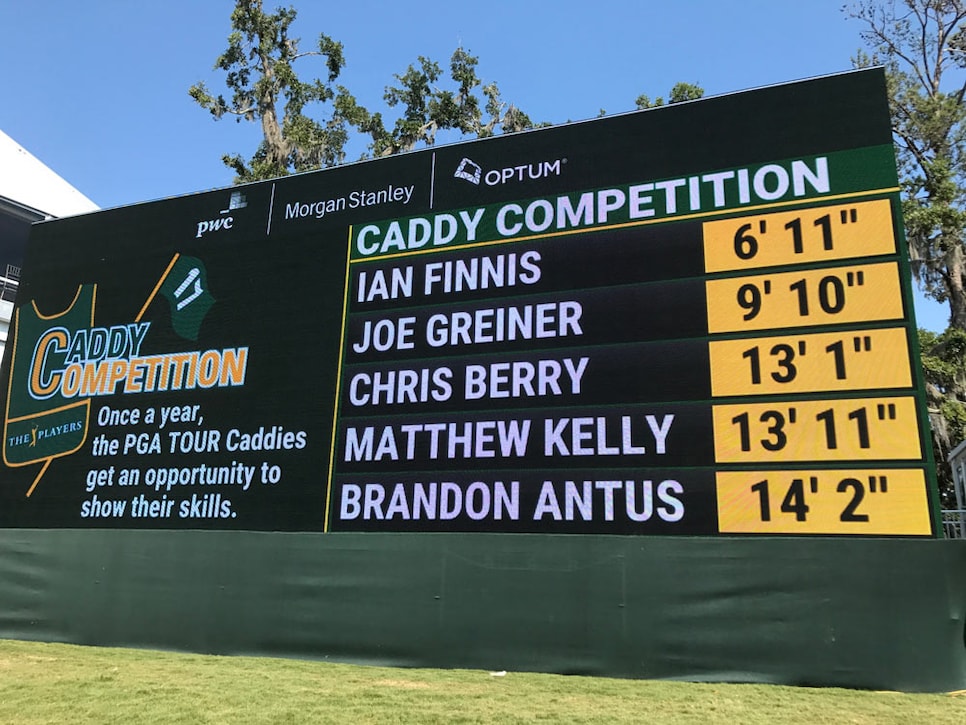 On Wednesday, redemption was his.