Instruction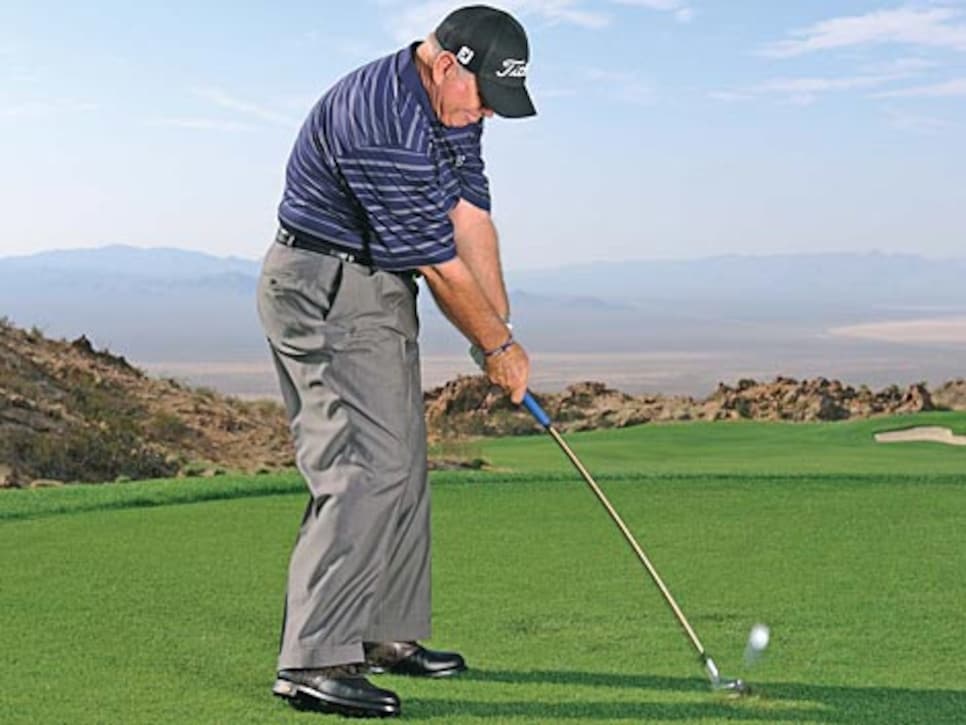 One complaint I hear a lot from golfers is that they have no power with their irons. Their approach shots balloon weakly to the right and fall short.
That high-right miss comes from trying to help the ball in the air -- exactly what many people think they have to do. Their instincts are to hang back on the right foot and scoop the ball. The left wrist bends backward or cups, which adds loft, turning an 8-iron, for example, into a 9-iron or wedge. And there's that weak shot they hate.
To be a good iron player, you must hit down and through the ball without trying to help it up. Here are two good swing thoughts: (1) Keep everything moving forward through impact -- your weight, your hands and arms, the grip end of the club; (2) hit with the back of your left hand facing the target. Feel as if you're backhanding the ball at impact. You'll deliver the club with the correct loft, so an 8-iron behaves like an 8-iron, and you'll hit more greens.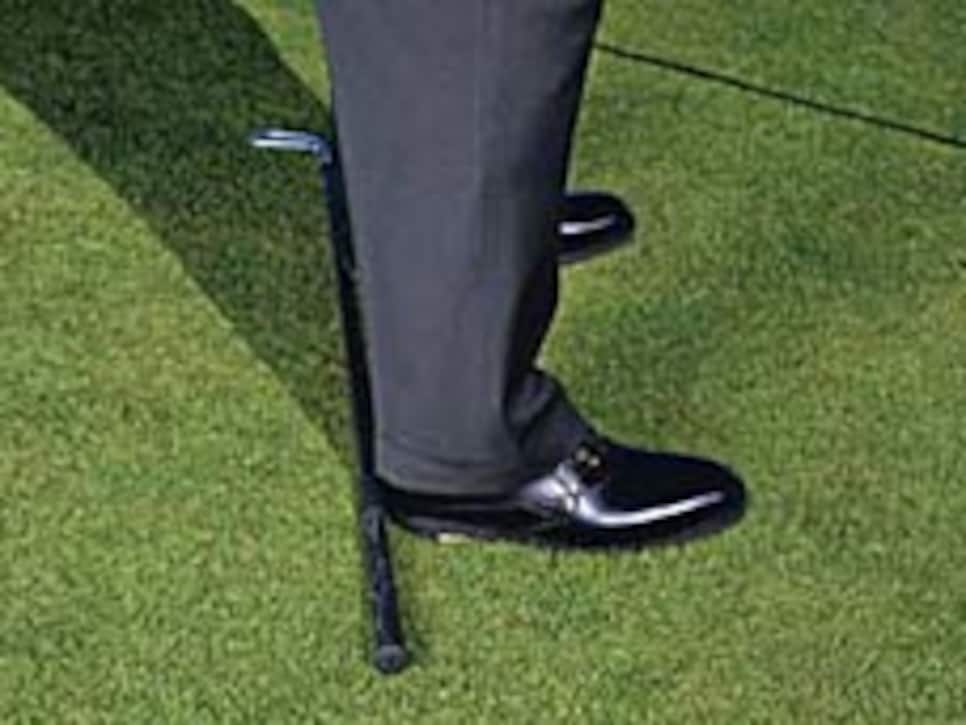 Many players, even tour players, practice with a club across their toes to monitor alignment.
But this can be misleading, because if you flare either foot outward at address, like many golfers do, the club won't reflect your true stance line. If your front foot is flared open, the club will point more to the left; if your back foot is flared, the club will point more right. A better way to check alignment is to place the club behind your heels (right). When you flare your feet, your heels don't move, so the club will give you an accurate look at stance alignment.