Instruction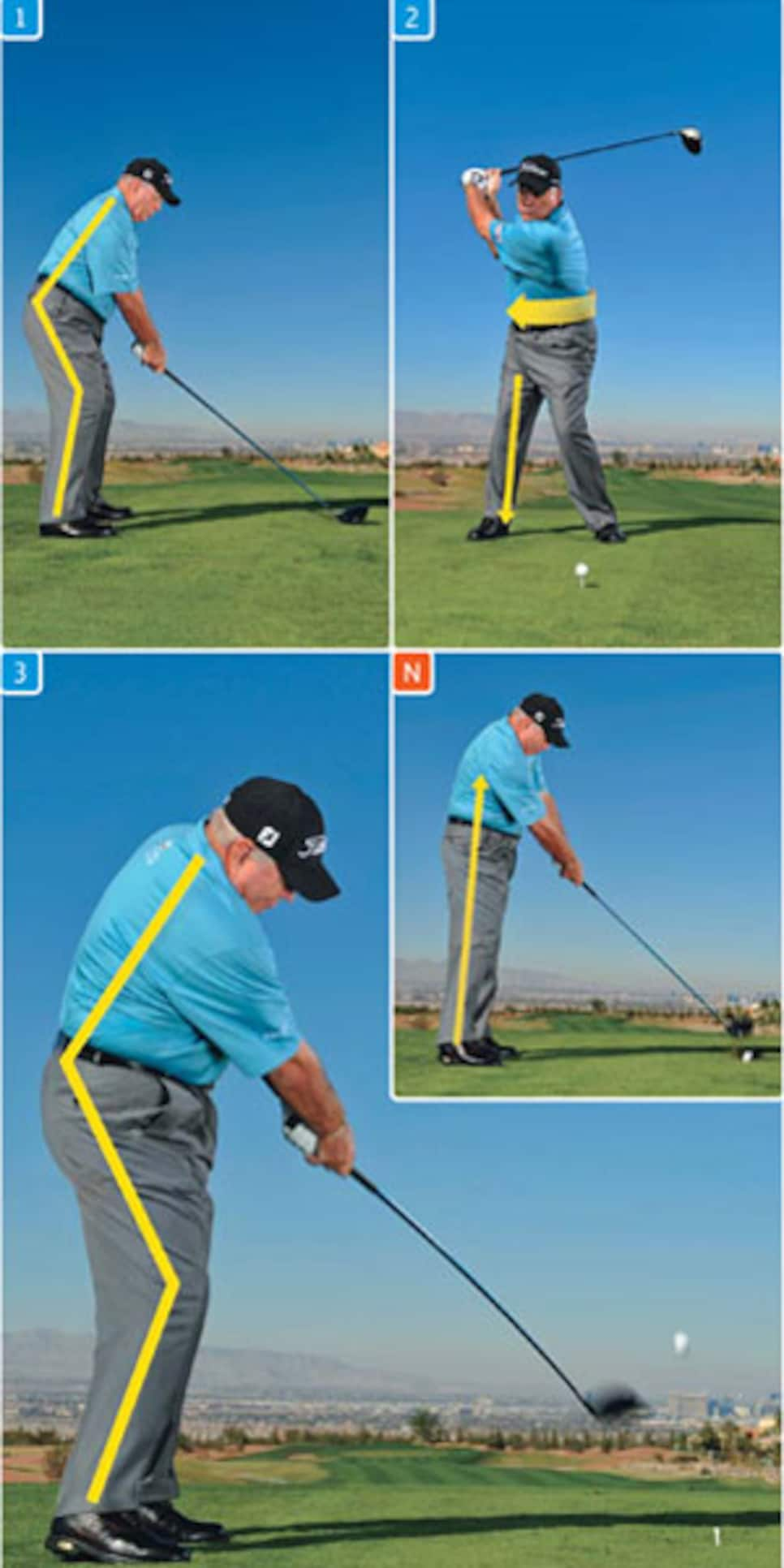 When you top a tee shot, the typical cause is pulling up out of your posture. To avoid this, establish a good, stable body position at address. Bend forward from your waist so your arms hang comfortably from your shoulders, then add a lively flex to your knees. Stick your rear end out, and feel your weight in the middle of each foot.
Swing your arms back nice and wide, maintaining that flex in your knees. Let the momentum of your arm swing pull your shoulders and hips into action. You want to turn into the inside part of your back leg. Remember one of my basic rules: Your weight should move in the direction of the swing, so turn into your right side.
If you try to help the ball into the air, you'll tend to pull up with your chest and hips. This causes you to shift to your back foot and throw away your wrist hinge too soon. As a result, the club bottoms out behind the ball and you hit it on the upswing, topping it. Focus on staying in your posture. Remind yourself: Keep your rear end sticking out for as long as you can.
Butch Harmon is a Golf Digest Teaching Professional and runs the Butch Harmon School of Golf at Rio Secco, Henderson, Nev.