Tour Tales
Butch Harmon tells hilarious Masters story involving Tiger Woods and Phil Mickelson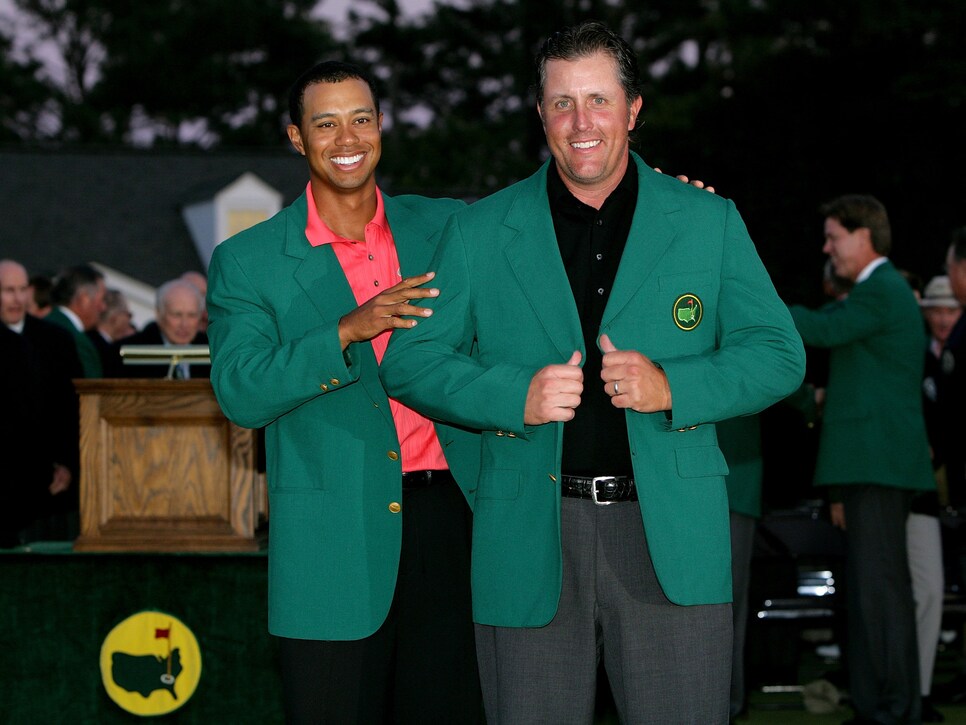 In addition to being two of the greatest golfers ever, Tiger Woods and Phil Mickelson also rank pretty high in the game's history when it comes to trash talking. Their recent made-for-TV matches have produced some hilarious friendly fire between the two. But these two legends have been needling each other for decades. And as you can imagine, the best stories come from when the cameras weren't rolling.
The latest Tiger-Phil tale comes from Butch Harmon, a man very familiar with both having been each of their swing coach at some point. Although, not at the same time, of course. These guys like to joke around, but they're also fierce competitors and rivals—especially when a green jacket is on the line.
Harmon spins plenty of entertaining yarns on this week's Fore Play Podcast, but we're focused on the one that involves Tiger, Phil, the Augusta National champions locker room, a pair of pants, and. . . a sandwich? Take it away, Butch!
Absolutely classic. Although, Tiger not referring to Mickelson as Fancy Pants Phil seems like a missed opportunity.
In any event, let's hope these two guys with a combined 20 majors are able to reunite soon. And that Butch is there to tell us about it.