Driving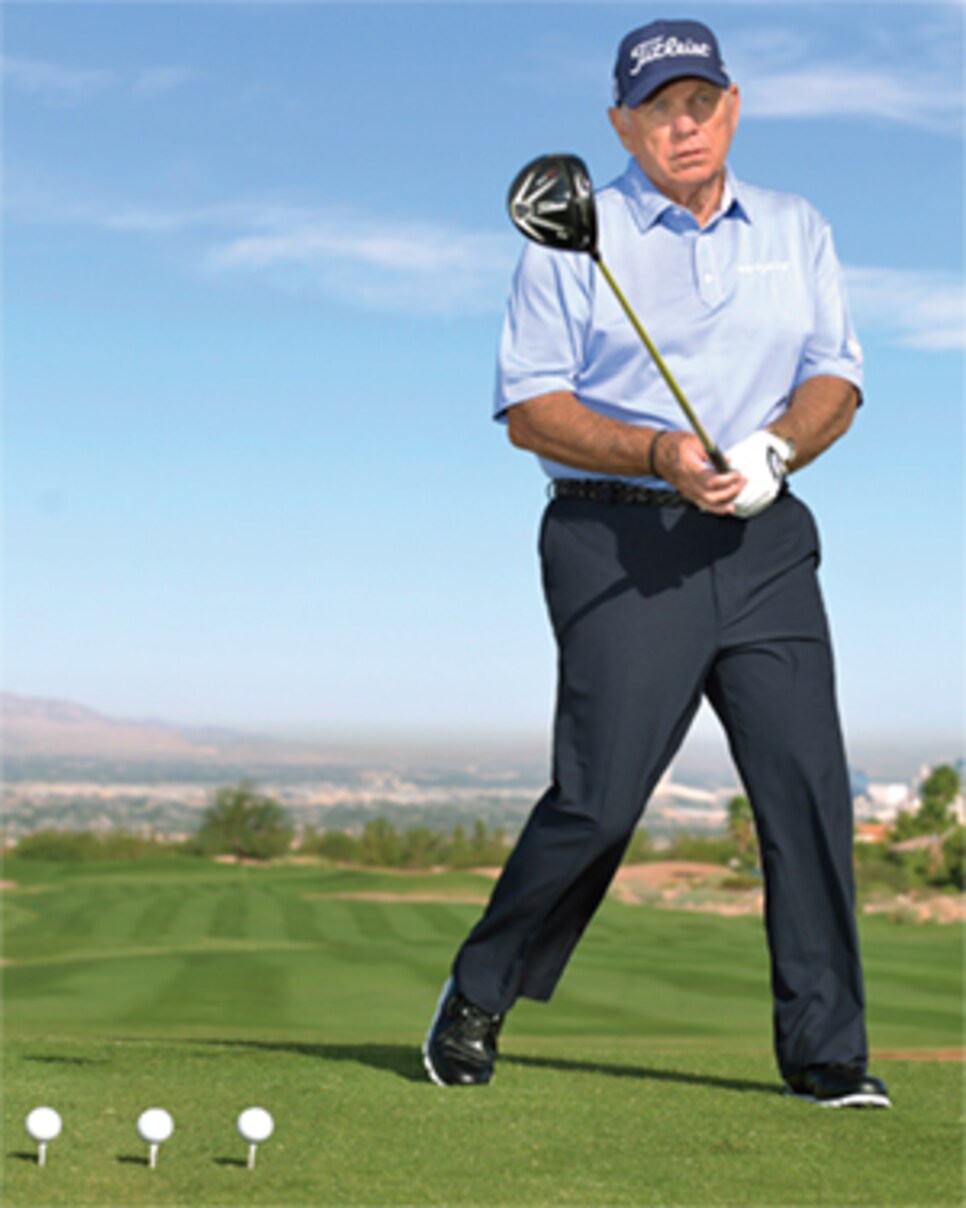 In the 10 years I worked with Tiger Woods, one of the things that impressed me most was how he'd practice the drive he wanted to hit off the first tee as his last swing before leaving the range. He did it every single time.
This is a great lesson for average golfers, especially with the nerves they feel on that first shot of the day. Nothing beats pressure like preparation. Take a tip from Tiger, and practice that opening drive a few times before you head to the tee. Go through your normal warm-up, then tee up three balls and practice your entire driving routine three times. Start behind the ball, visualize the fairway, walk into the shot. If you usually take a practice swing, go for it. Then line up and let it rip.
Those dress rehearsals will boost your confidence when you have to hit that shot for real.
As a kid, I was lucky to spend a lot of time around Ben Hogan, who was one of my dad's best friends. Dad used to say that on the day of a big round, Mr. Hogan would slow everything down. He'd drive slower, eat breakfast slower, hit balls slower. I tell my tour players this one. Do whatever you have to do to keep from rushing.
Butch Harmon is based at Rio Secco Golf Club, Henderson, Nev.