Short Game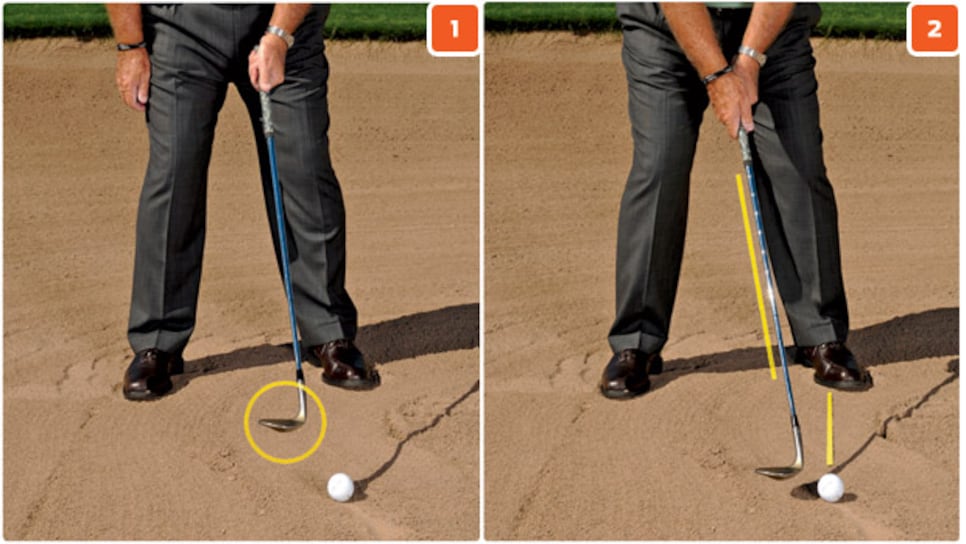 To do this right, turn the face open and then take your grip. Setting up and just twisting your hands to the right doesn't work. Hold the club out with your right hand, rotate it open 30 or 40 degrees, take your left-hand grip (above, left), then add your right hand.
Play the ball up in your stance, across from your front foot, and drop your hands well behind it (top photo, right). You want to hit a few inches behind this ball, so hover the clubhead over that spot, not up at the ball.
Err on the side of hitting past the hole; you don't want to get too cute. Swing back about halfway, then pound the sand behind the ball. Cut off your finish about waist high. You want to be aggressive, yes, but the way to hit it short is to finish short.
BUTCH HARMON, a Golf Digest Teaching Professional, runs the Butch Harmon School of Golf at Rio Secco, in Henderson, Nev.