Putting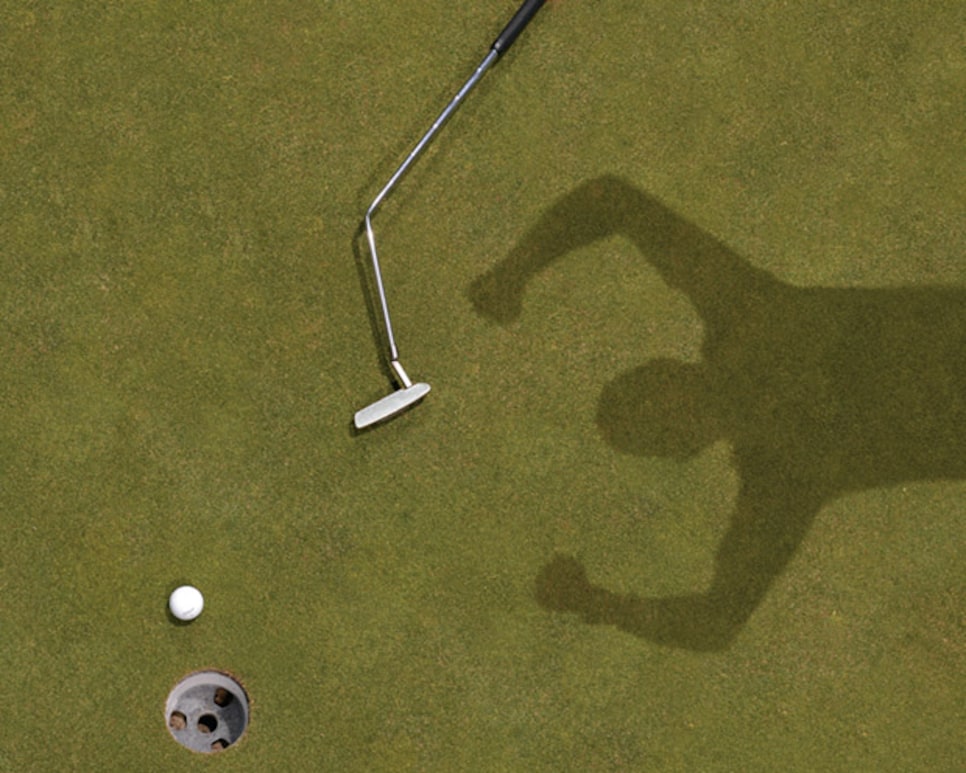 When friends play together, you see a lot of short putts kicked away. Gimmes might feel good, but when you get in a round where you have to putt everything out, you're probably scared to death.
That fear shows itself with an early peek at the hole—an attempt to "wish it in." Go in! Please go in! It causes the head to move, the shoulders to open—and now the putterface and path could be pointing anywhere. You're lucky to hit the hole.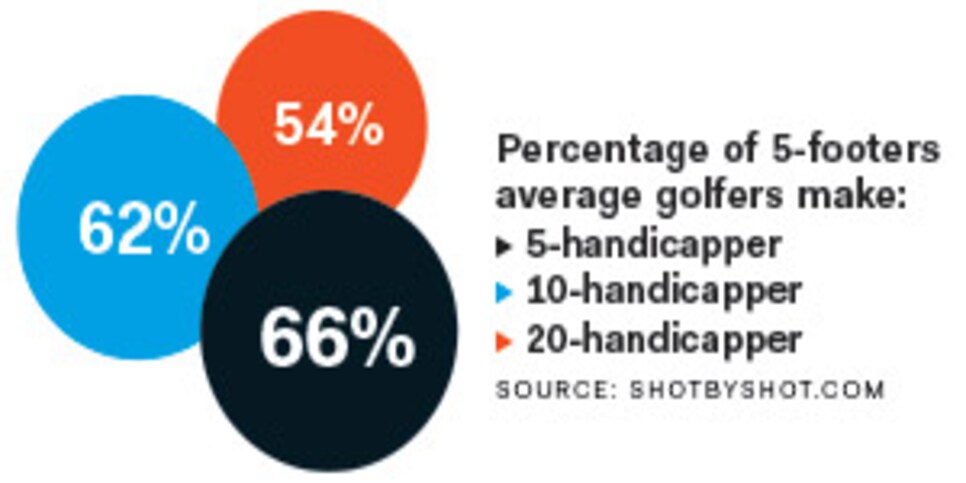 Here's what you need to do: Keep your eyes down, and give the ball a nice, firm strike. The putt's probably not going to break, so aim the face straight at the hole and make sure you see it hit the ball. If you get in a habit of staying down and listening for the ball to drop, you'll be automatic on these little putts.
Butch Harmon is a Golf Digest Teaching Professional.