Instruction
3 Keys: When you have to hit the fairway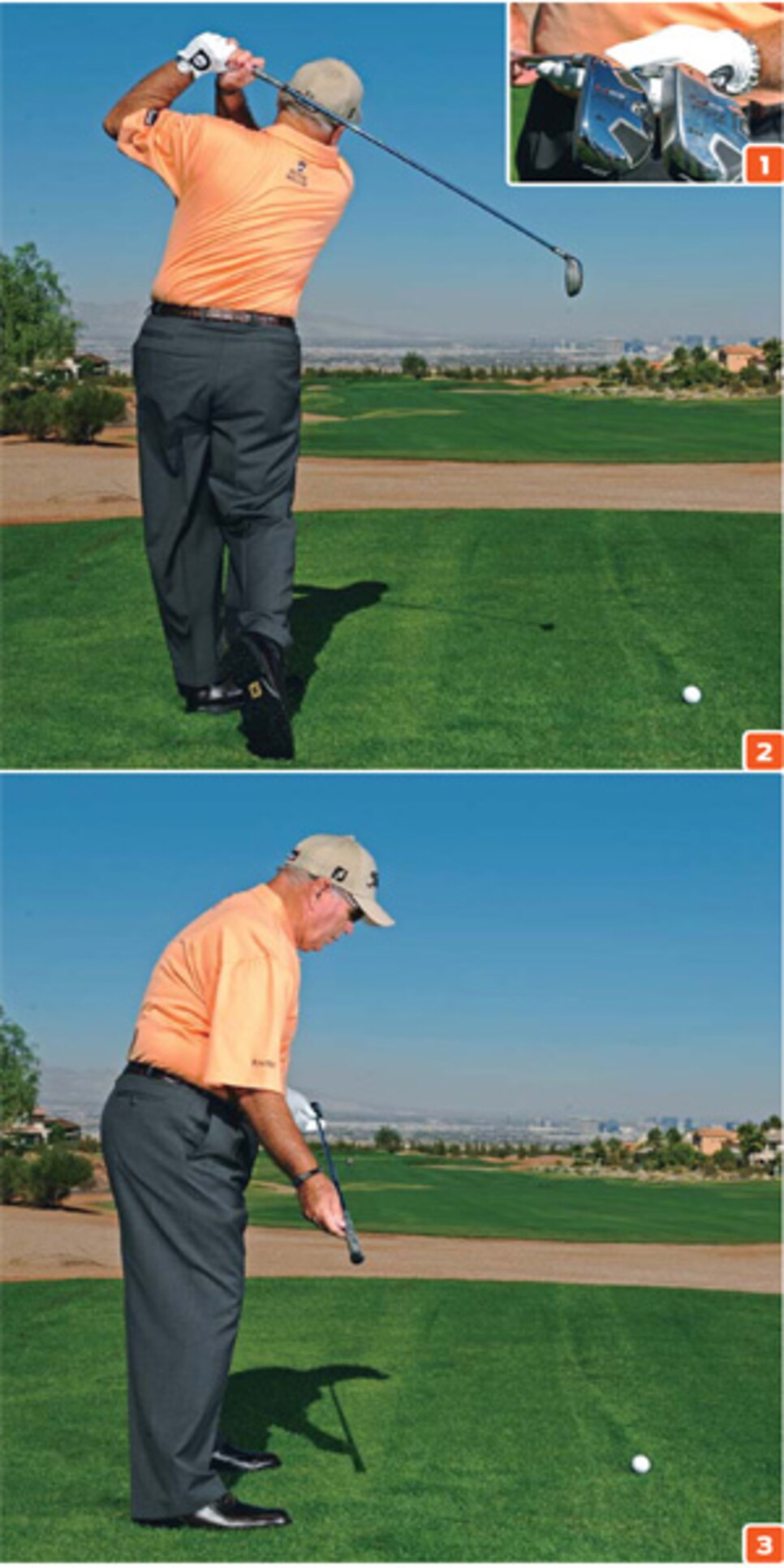 Sometimes getting the ball in the fairway is a must. Like on a hole with big trouble left and right, or when you need a good drive to stay in a match. First, remember you don't always have to hit the driver. Watch the tour pros in major championships, where playing from the fairway is huge: You see a lot of fairway metals and hybrids off the tee. You should consider doing the same.
Make a practice swing at 75 percent of your maximum speed, but swing all the way back and through to a good finish. Amateurs tend to make careless practice swings, wasting an opportunity to rehearse the shot they're about to hit. Check out Davis Love III and Jeff Overton; the swings they make before they step in are the swings they make over the ball.
This is no time to try that draw you've been working on. Go with the shot you know you can hit. If your drives tend to curve left to right, aim your body and the clubface down the left side, and give your fade room to move. The harder you swing, the more spin you put on the ball and the more it can curve off line. So just like your practice swing, go at 75 percent.
BUTCH HARMON* is a Golf Digest Teaching Professional and runs the Butch Harmon School of Golf at Rio Secco, Henderson, Nev.*