Instruction
Hitting It Solid With A Hybrid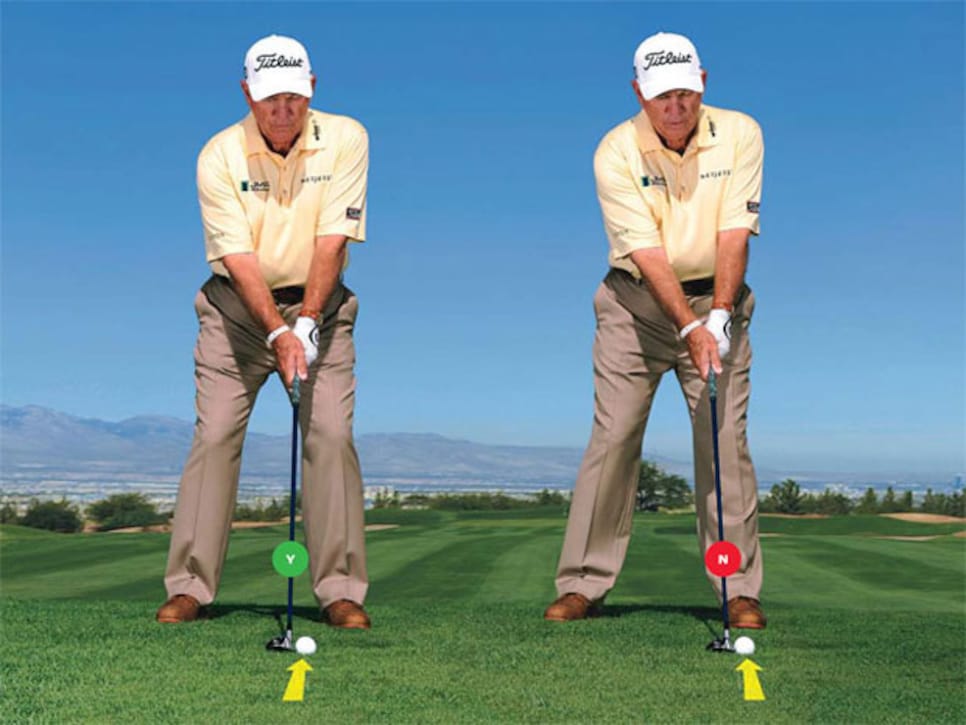 Now that hybrids have been around for more than a decade, it's easy to spot the common faults. The biggest one is that some players still don't carry a hybrid. If you're out there trying to hit a 3-iron, even a 4, you're crazy. These utility clubs are designed to help you make solid contact and get the ball in the air.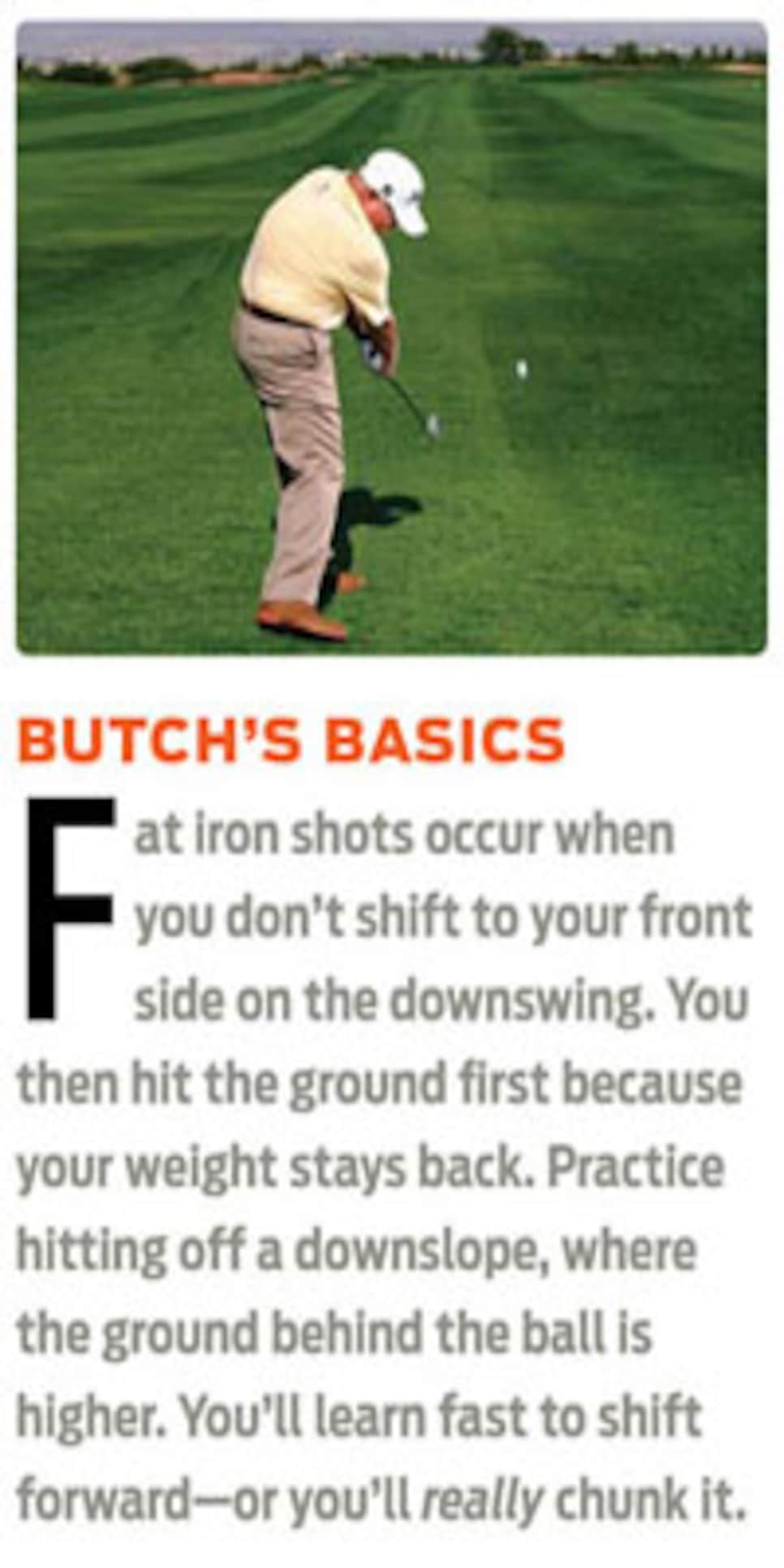 When it comes to hitting them, many golfers set the ball too far forward (above, right). They see that big clubhead and think they have to sweep the ball, like on a wood shot. That's the wrong mind-set. You want to hit a hybrid with a descending strike--think of it as a 5-iron swing. It's even a good idea to take a divot after impact; that proves you're hitting down.
Play the ball just inside your front heel, below the logo on your left breast (above, left).
At setup you'll see the loft on the clubface better than you do on a long iron--another subtle benefit of hybrid design. Seeing that loft gives you a nice shot of confidence. And if you do mis-hit it, the hybrid's wide sole and low center of gravity will minimize the damage. Trust me, you gotta have these clubs.
BUTCH HARMON, a Golf Digest Teaching Professional, runs the Butch Harmon School of Golf at Rio Secco, in Henderson, Nev.