Putting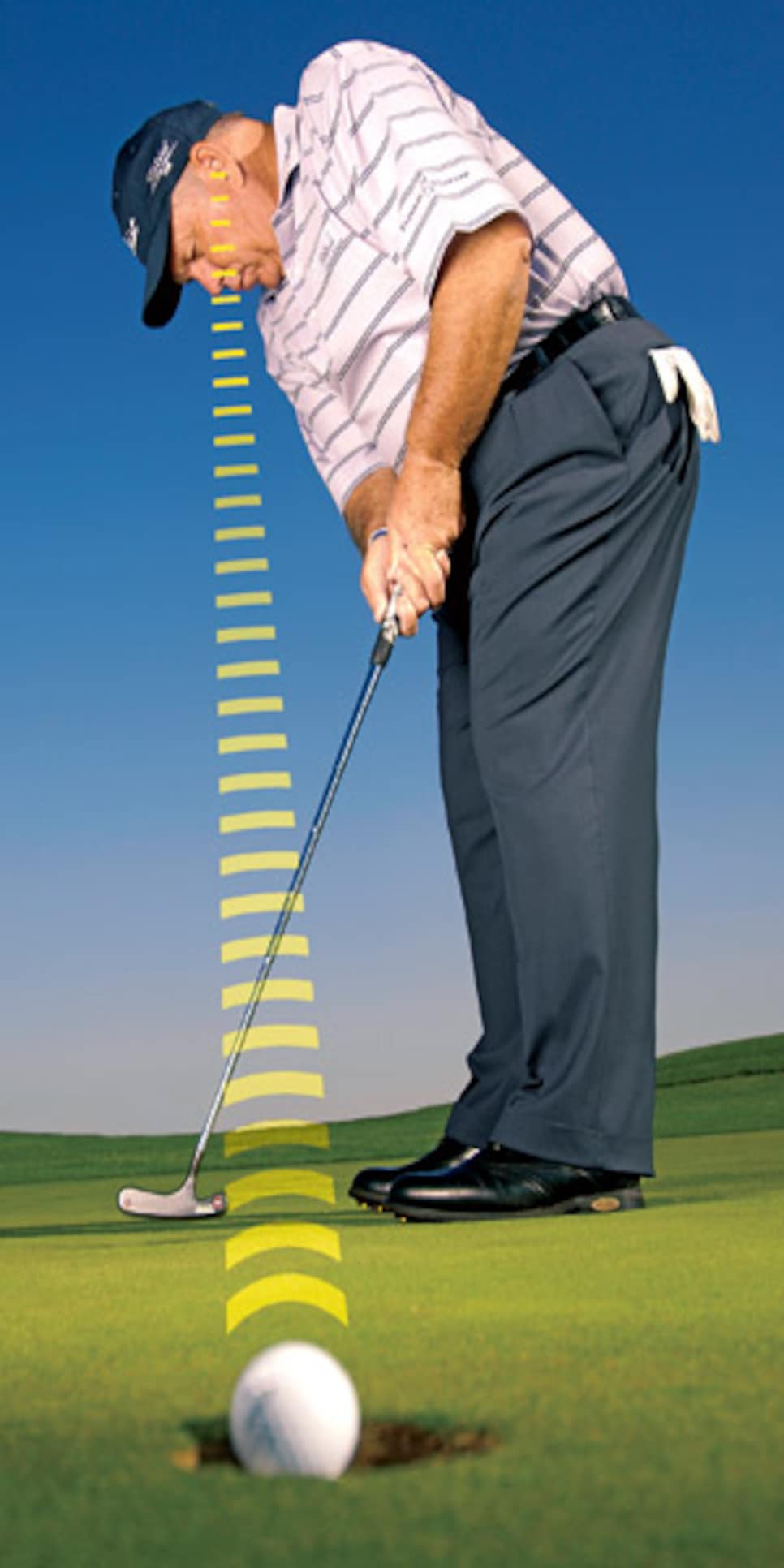 Looking up too soon is the main reason golfers miss short putts. When you peek, your head moves, which often causes the putterface to open or close--just a touch, but that's all it takes. With short putts, there's not much room for error: If you start the ball off line, you've missed the putt.
Focus on two points. First, aim the putterface precisely. After you read the break, make every putt a straight putt by looking only at the starting line. This four-footer (below) breaks a few inches to the right, but I see it as a straight putt down the starting line.
The second point is, keep your eyes down until you hear the ball drop into the cup with your left ear (main photo). Keep your head perfectly still is the best thought you can have while standing over the ball.

Before you take your stance, set the putterface perpendicular to the line you want to start on.
Build a stance that's comfortable for you. You have to feel good to have good feel.
BUTCH HARMON, ranked No. 1 by his peers among Golf Digest's 50 Greatest Teachers, runs the Butch Harmon School of Golf at Rio Secco Golf Club, in Henderson, Nev.