News
An otherwise successful year for Lexi Thompson was still marred by two painful losses. Whether they end up helping or hurting in the long run is mostly up to her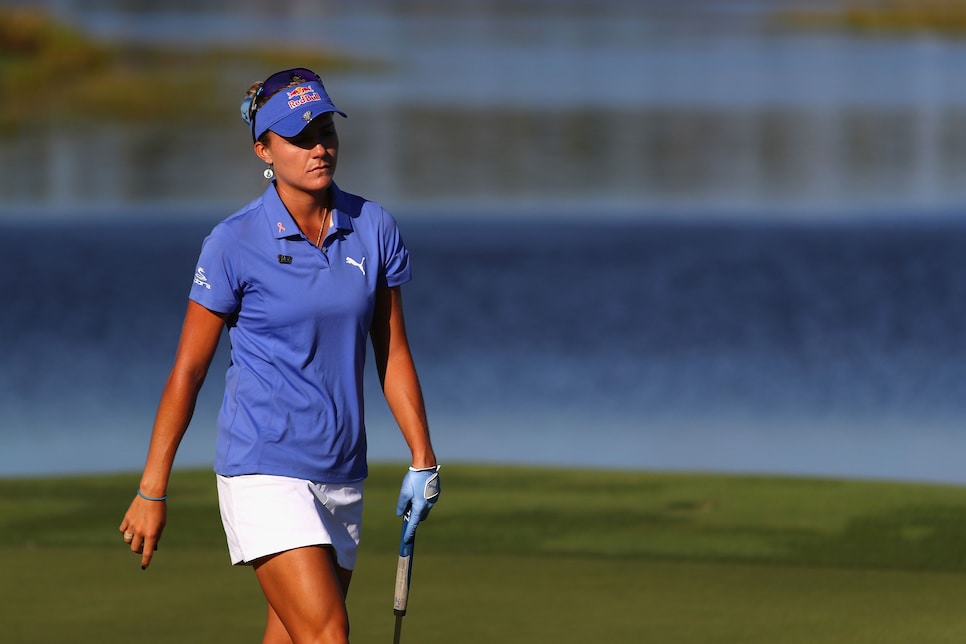 Photo By: Tim Bradbury/Getty Images
In the span of eight months in 2017, Lexi Thompson suffered two potentially career-altering losses, first when she incurred a four-stroke penalty at the ANA Championship and went on to lose in a playoff; then when she missed a two-foot putt in November that cost her the LPGA's season finale and the tour's Player of the Year Award.
Even in a season in which she won twice, finished runner-up six times, and won the year-long points title, Thompson had gathered enough competitive scar tissue to last a career. In subsequent interviews, she chose to either tread delicately around the topic of these defeats, or make clear that she would rather not discuss them at all.
"I guess it's golf," she allowed in November. "I guess we all go through situations we don't like sometimes."
Perhaps a better question is why she would want to.

When you lose, especially when you lose badly, it generally goes something like this: You fall on your face, you're bummed out about it and you hope the loss doesn't take some crippling toll on your psyche. Whatever success you still aspire to depends on how well you can suppress everything that had gone wrong before.
That at least is how the thinking goes. But to accept this premise is to disregard the myriad benefits of failure: experience, resilience, new insight into whatever weaknesses are holding you back.
Think back to when Dustin Johnson won the 2016 U.S. Open at Oakmont, a victory that followed a series of notable missteps in major championships. Johnson had blown a final round-lead in the 2010 U.S. Open at Pebble Beach; had missed out on a playoff when he unwittingly grounded his club in a bunker at the PGA Championship later that summer; then botched another shot at a playoff when he three-putted the 72nd hole of the 2015 U.S. Open at Chambers Bay. All of these episodes were perceived as devastating outcomes, and as he navigated the difficult back nine at Oakmont, the subtext was Johnson had to overcome not just the difficult present, but his mistake-riddled past as well.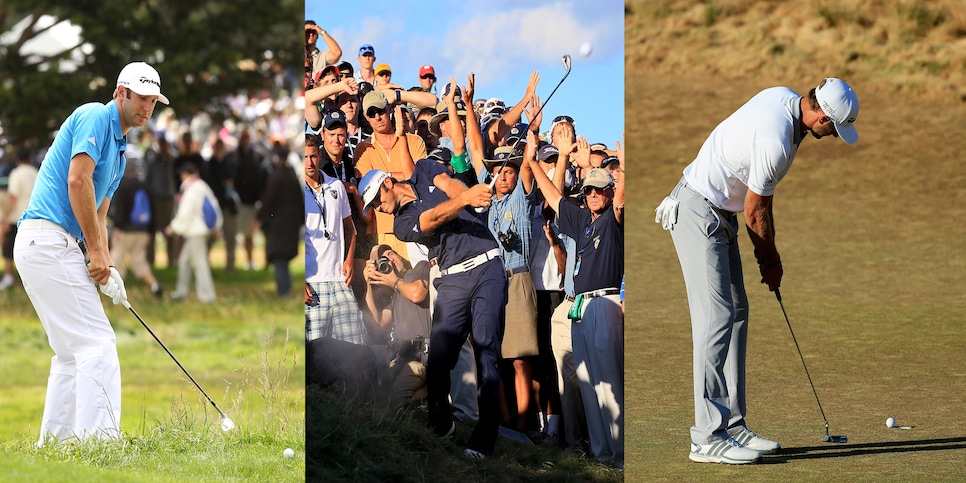 Again, where this thinking falls short is in its assumption that Johnson's earlier experiences only served as a hindrance—that they somehow weakened his competitive muscles rather than strengthened them. In addition to his supreme physical gifts, Johnson was often praised for his selective memory; Butch Harmon liked to say he had the mindset of a defensive back who occasionally got beat on a deep route. By the time the next play rolled around, it was already behind him.
It makes sense when talking about a golfer who's never been overly introspective. But what if it's not giving Johnson enough credit? Because the other possibility is that Johnson did access all these earlier episodes that day at Oakmont—the 82 at Pebble, the hasty decision-making at Whistling Straits, the pushed 4-footer at Chambers—and those were what helped propel him to victory. Even if subconsciously, it's more likely he held up under duress precisely because he hadn't in the past.
Failure. Loss. Disappointment. Setbacks. The sports psychologist Jonathan Fader, who works with the New York Mets and New York Giants, puts them all under the broad clinical umbrella of "unwanted outcomes." Implicit is that no athlete welcomes these episodes, and understandably so: it's far easier to just win.
It's when you don't, though, when athletes are posed with a choice, and Fader detects a healthy divide depending on what happens next.
"There are those who see it as something they should get past, and those who see it as something that can be grist for the mill and that can give them a stronger mindset," Fader says. "My feeling is many successful athletes are that type of athlete."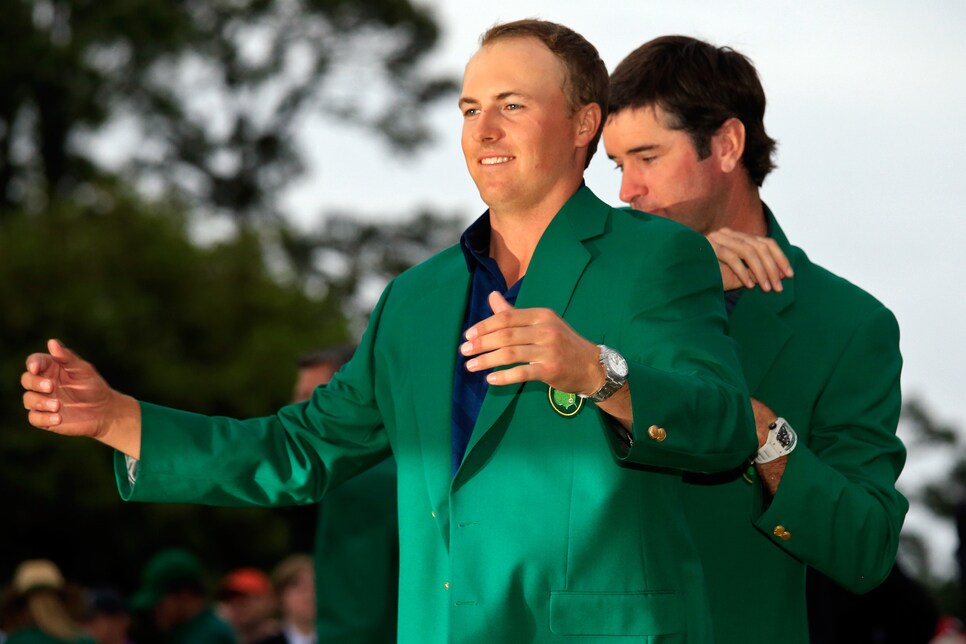 Following her loss in the season-ending CME Group Tour Championship, Thompson acknowledged there were benefits to the experience. "I love this crazy game and what it puts me through and the challenge of it. It's all a learning experience every time I tee it up," she said.
But she also made repeated reference to "moving on," and trying to "take the positives"—the subtle implication was that the negatives could only hurt her in the long run. Prior to a few media sessions, there was a request from her team that she not be asked specifically about her mishaps in 2017. Which maybe is fine—there's nothing that says we have to dissect our mistakes in a public setting.
But, Fader and others would suggest, you do have to deal with it somewhere, because that can clear the pathway to real improvement. And it's not just about recognizing tactical mistakes, but how you felt, what you thought, all those assorted manifestations of competitive pressure. The 13-stroke difference between when DJ shot 82 in the final round of the 2010 U.S. Open and his 69 in the final round in 2016 cannot just be attributed to a half-dozen years of "moving on." It was acquiring a more sophisticated understanding of what NOT to do when the walls are closing in. Another sports psychologist, Fran Pirozzolo, who works with Bernhard Langer, in fact calls this exercise "not this, but that,"—which is to say, the only way to figure out what works is to first understand what doesn't.
For a golfer like Thompson, still only 22 and seemingly improving with every season, it's mostly a matter of compartmentalizing. In the same way she can't dwell solely on her victories, there is danger in fixating only on her faults. But she can't go out of her way to avoid them either, particularly if it's for the wrong reasons.
"If you're avoiding thinking of something because you're afraid of it, that's really detrimental to your performance," Fader says. "Because now you're giving that performance power."