Apparel
Bushnell's new Wingman combines on-course yardages with on-course tunes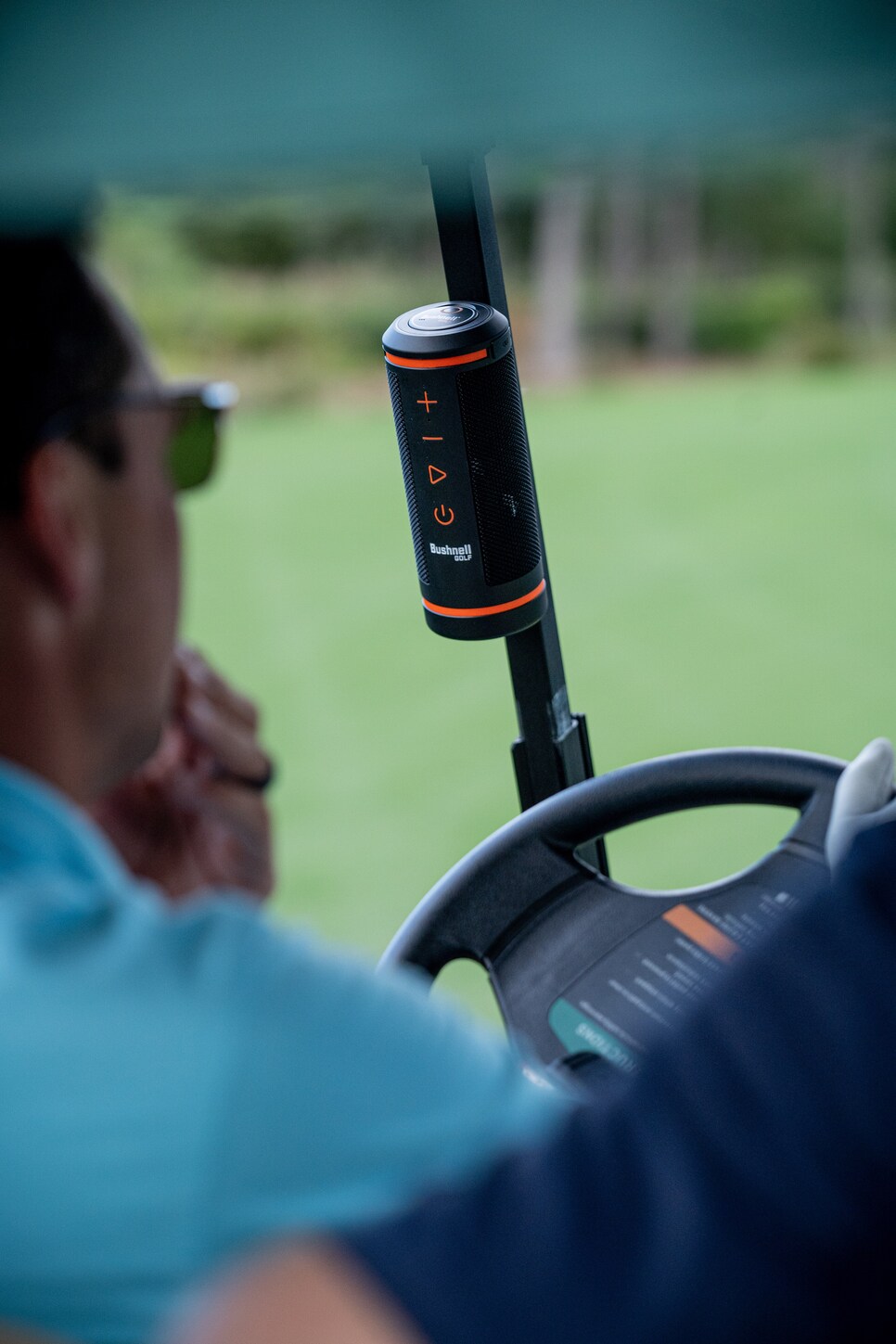 Photos courtesy of Bushnell
Bushnell fused two essential on-course accessories when they created the Wingman: the yardage tool and the speaker. Ok, maybe a speaker isn't essential but having a good speaker play your tunes (at a reasonable decibel) can add a lot to the casual golf experience. Regardless of where you fall on the music on-course debate, you're going to have to admit, Bushnell's Wingman is cool.
*All products featured on Golf Digest are independently selected by our editors. However, when you buy something through our retail links, we may earn an affiliate commission.*
The speaker connects to your phone via Bluetooth, so you can play your music but can also get yardages. You have to download the Bushnell golf app, and once you do, hit a button on the speaker and your music will pause so you can hear the front-middle-back yardages read out to you. The button is located on a chip that's secured to the Wingman with a magnet, making it easily removable. It's about the size of a poker chip, so you can carry it in your pocket and even use it as a ball marker if you so choose. You also don't have to worry about the speaker dying on course because the battery lasts more than 10 hours when fully charged.
The powerful magnet on the back of the speaker attaches it firmly to your golf cart. There's also the ability to attach a carabiner to the bottom of the speaker and hook it to your bag if you don't mind the extra weight, and we found the speaker fits well in the water bottle holder of pushcarts, if you're more into pushing than riding.