Approach Shots
Build a Better Platform for your Irons Like Rory McIlroy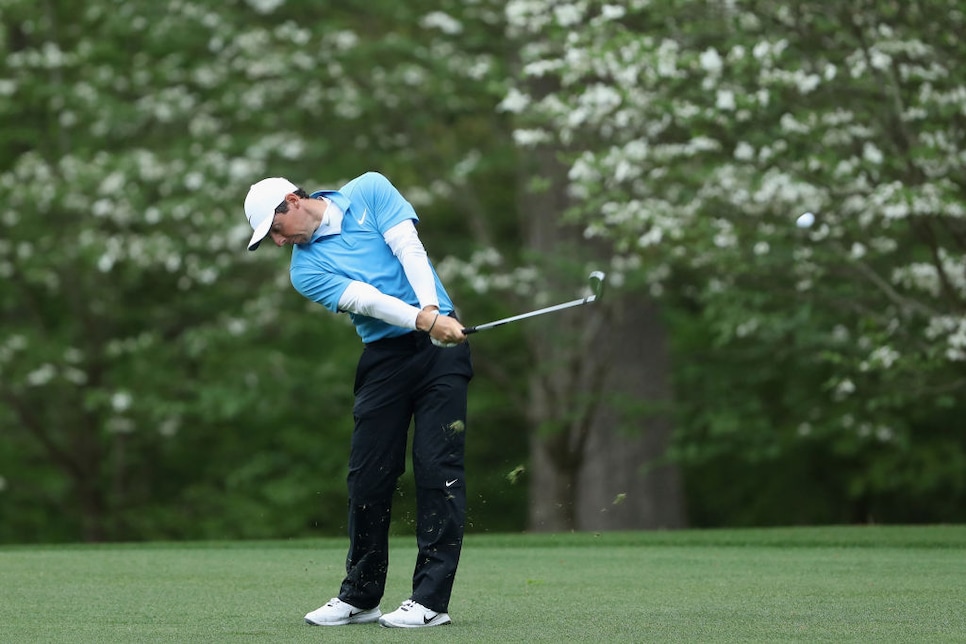 AUGUSTA, GA—Rory McIlroy needed to do something dramatic to stay in touch with Patrick Reed. A bogey-free 65 did just that. He goes into the final round three shots behind Reed—who shot his own 67—and is poised for a rematch of their classic Ryder Cup battle in 2016.
McIlroy usually does most of his damage with the driver, but his five birdies and an eagle were the result of stellar play with his wedges—from the approach shots he hit on 3 and 18 to the wedge work around the greens on 8 and 15. On 8, McIlroy holed an eagle chip from what might be the most impossible spot around the green complex. At 15, he controlled the spin on a delicate wedge shot to set up a 15-footer for birdie.
When McIlroy is so on with his irons, it comes because of how stable he is through impact, says top Colorado teacher Nick Clearwater. "He's under complete control on these shots, and you can see it in his arms and body," says Clearwater, who is GolfTEC's director of instruction. "He doesn't over-flex his arms, which you can really see in the photo here as he's going toward his finish. His follow-through is short relative to a full-speed swing with a long iron, and the butt of the club ends up in a consistent place. It's really easy to do that time after time -- which is the key to controlling distance and spin."
No matter how much athleticism you can muster, you can get some of McIlroy's stability in your own swing by practicing a simple drill. "Take your wedge and practice hitting some 50-yard shots while keeping the straightest left arm you can," says Clearwater. "Try to do it so your arms end up in the same place consistently. When Sergio Garcia spun all those balls in the water on Thursday, he was making a much bigger, higher finish, and hitting the ball with a severely descending angle of attack -- which puts a lot of spin on the ball. Some spin is useful, but over-spinning shots makes it harder to control your distance."