News
Bud Cauley says he's 'thankful to be alive' after surviving 'the scariest night of my life'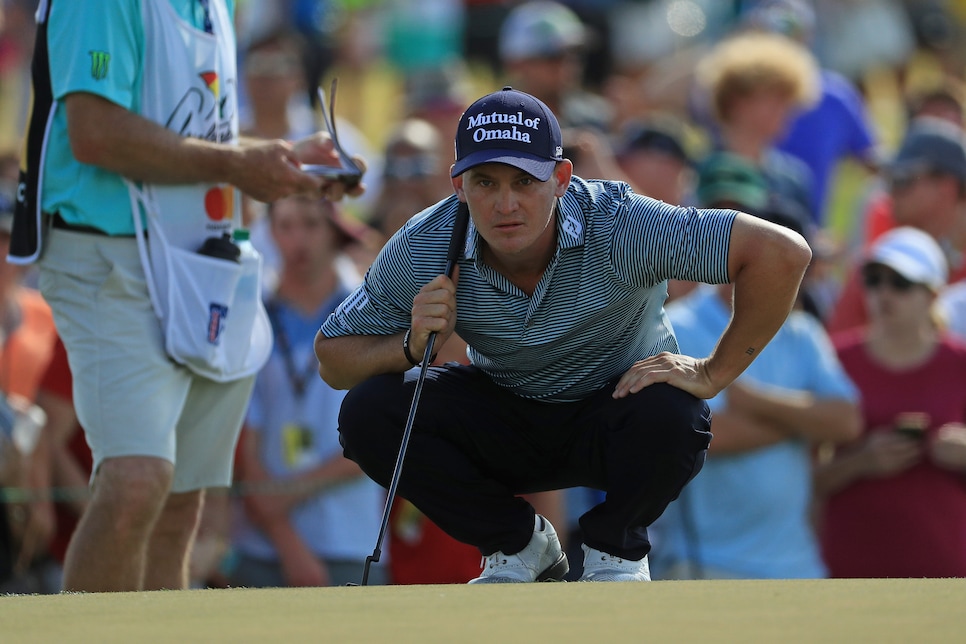 Less than three days after "the scariest night" of his life, Bud Cauley says he's "thankful to be alive."
After missing the cut at the Memorial, Cauley was supposed to play in a Monday U.S. Open sectional qualifier. According to his management firm, IMG, Cauley was hospitalized with a collapsed lung, five broken ribs, and a fractured lower leg.
Cauley's father, Bill, told Golf Digest on Sunday his son was "doing great" following a surgery to put plates on his broken ribs. He is expected to be in the hospital for another few days and has been told he can't fly for a couple weeks because of the collapsed lung.
Cauley's good friend and former teammate at Alabama, Justin Thomas, visited Cauley in the hospital over the weekend.
"It calmed me a lot after seeing him," the World No. 1 said. "I couldn't hit a shot, couldn't play a hole without thinking about him. And my buddy, Whis. . . . It sucks when your best friend's in a serious car accident and there's nothing you can do and nothing he can do."
Cauley is one of just a handful of players including Tiger Woods and Phil Mickelson to earn his PGA Tour card by playing on sponsor's exemptions after turning pro. In his sixth full season on the PGA Tour, Cauley has two top 10s and is 84th in the FedEx Cup standings. We wish him a speedy recovery.